Amnesty International concludes that the government's response to COVID-19 has violated the human rights of elderly care home residents and joins the call for an immediate public inquiry into the COVID-19 pandemic.
---
In the face of already mounting criticism of the UK government's response to the COVID-19 pandemic, Amnesty International (Amnesty) has concluded that the government's response violated the human rights of older people in care homes in England.
In a report titled As if Expendable: The UK Government's failure to protect older people in care homes during the Covid-19 pandemic, Amnesty finds that the UK government's response to the pandemic violated care home residents' right to life, right to health, and their right to non-discrimination. It finds that the response may have also impacted on their rights to private and family life, and their right not to be subject to inhuman or degrading treatment.
This report heaps additional pressure on the government to establish an immediate full public inquiry into the COVID-19 pandemic. Amnesty propose that the inquiry commence with an immediate interim phase so lessons can be swiftly learnt.
Amnesty report that "COVID-19 has had a devastating impact on older persons living in care homes in England. 28,186 "excess deaths" were recorded in care homes in England between 2 March and 12 June, with over 18,500 care home residents confirmed to have died with COVID-19 during this period". Given these figures only cover England and are up until mid-June, it is likely to be significantly worse when the whole of the UK and the figures to date are considered.
The report considers notable decisions and policies which have gained criticism during the pandemic, including:
Public Health England's (PHE) guidance to care homes that, unless residents are symptomatic, "no personal protective equipment is required above and beyond normal good hygiene practices";
PHE's guidance for local authorities to "establish plans for mutual aid, including sharing of the workforce between providers", a practice which later contributed to the transmission of the disease between care homes;
the government's efforts to encourage the "step down of patients" from hospitals into care homes while maintaining that "negative tests are not required prior to transfers / admissions into care homes"; and
GP surgeries and Clinical Commissioning Groups requiring care homes to insert Do Not Attempt Resuscitation and "do not convey to hospital" forms into the files of their residents as a blanket policy
Amnesty recommend that the inquiry has an immediate interim phase in order to:
gather all relevant records, policies, documents, minutes and other material retained by institutions, organisations and officials;
summon witnesses to give evidence on decisions and actions taken, as well as their reasoning and appropriateness;
ensure the effective participation of care homes residents and their families, including bereaved families; and
make key recommendations on an urgent basis.
There is precedent for establishing inquiries in phases to ensure the swift issuing of interim reports and recommendations. These reports and recommendations can then allow action to be taken before the completion of the inquiry as a whole. This approach has been taken with the Grenfell Tower Inquiry, for instance, where recommendations included in an initial Phase 1 Report (published October 2019) led to a fire safety consultation being launched in July 2020, together with the Fire Safety Bill (currently in its final review stages) and the Building Safety Bill (first published by the Government in July 2020, yet to come before Parliament).
When a public inquiry commences, the "terms of reference" will be set out, detailing the questions that the inquiry should address. There should then be a focus on the above decisions and policies along with wider issues such as:
to what extent access for care home residents to NHS services during the pandemic, including to general medical services and hospital care, was subjected to restrictions;
delays and failures with full and regular testing of care home staff and residents; and
adequacy of support given to the care home sector including whether measures were taken to ensure they had access to adequate PPE (quality and quantity), guidelines and training.
Addleshaw Goddard's public inquiries team is currently instructed in both the Grenfell Tower and Manchester Arena inquiries. If you require any further information ahead of or during the COVID-19 public inquiry, please contact Erin Shoesmith by telephone at 0161 934 6554 or by email.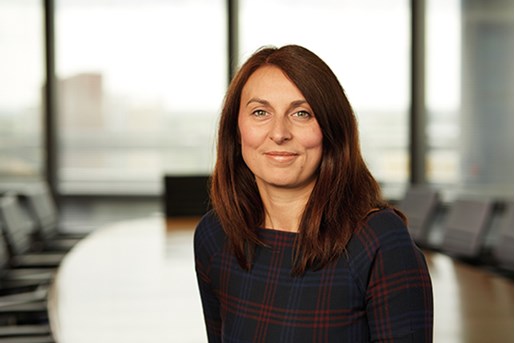 Erin Shoesmith
Partner, Health & Safety United Kingdom
View profile