A confidentiality clause in COT3 did not amount to a condition but there are circumstances where it can
---
Issue
Whether, if a claimant is in breach of a confidentiality clause in a COT3, the employer is extricated from their obligations to make any further payments.
Facts
Parties, claimant and respondent, entered into a COT3 agreement ("Agreement") in which the claimant agreed to drop his tribunal claim against the respondent in return for the sum of £15,500 by means of 47 weekly instalments of £330. The agreement included a standard confidentiality clause in which, to paraphrase, the parties agreed not to divulge the fact and terms of the Agreement to any other person.
The respondent stopped paying under the Agreement on the grounds that the claimant had disclosed the details of the settlement to a third party. They then made an application for declaration under s.19A(4) of the Employment Tribunals Act 1996 to the effect that the settlement sum was not recoverable under the general law of contract.
The court in the first instance held that whilst there was a breach of the confidentiality clause, it was not a breach of a condition (i.e. a fundamental clause that goes to the heart of the bargain between the parties) such that the employer was freed from their payment obligations under the Agreement but rather it was a breach of an intermediate or innominate term. Under the principles of contract law, a breach of an intermediate term is only capable of releasing the innocent party from further obligations under the contract if it is a repudiatory breach. The court held that it was not a repudiatory breach and therefore the employer's obligations under the Agreement continued.
The employer appealed to the High Court.
Judgment
On the issue of whether the confidentiality clause could be construed to be a condition, the judge held that it was not as it was not expressly stated to be a condition under the Agreement nor was confidentiality a main concern for both parties in entering into the Agreement. The main concern for the employer was to settle existing claims.
The judge then explored whether the breach of the clause, which he agreed was an intermediate term, could be characterised as a repudiatory breach such that the innocent party can elect to terminate. The judge held that no, it was not capable of amounting to a repudiatory breach as it was a minor breach which didn't really impact on the respondent.
Lessons for practice
If confidentiality is of utmost concern when entering into a settlement agreement, it would be sensible to include an express provision as suggested in this case. We often also see claw-back provisions in settlement agreements in the event of a breach. Employers are advised to check the tax position when a particular clause such as confidentiality is made to be a fundamental part of a settlement agreement.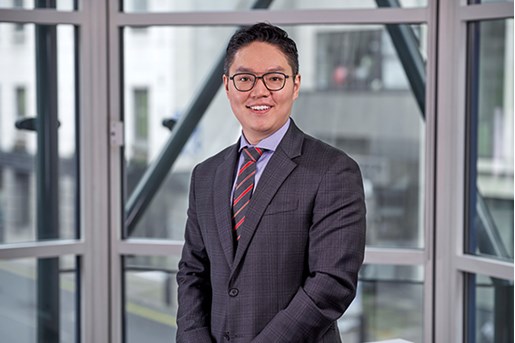 Sungjin Park
Knowledge Lawyer, Employment
London
View profile