We review the CJEU's decision in Iss Facility Services v Govaerts, which is at odds with the current UK method for managing transfers where there are multiple successor organisations.
---
ISSUE
The CJEU in ISS Facility Services v Govaerts was asked to advise on the application of the Acquired Rights Directive where there were multiple successor bodies (transferees). Sonia Govaerts had been employed as a Project Manager, overseeing cleaning operations in various public buildings in the city of Ghent, Belgium. Following a retendering exercise, the cleaning contract was split into three 'Lots', with Lots 1&3 transferring to 'Atalian' and Lot 2 to 'Cleaning Masters'. Following an appeal, the Higher Labour Court in Belgium held that Ms Govaerts employment had transferred to Atalian, but referred three questions to the CJEU as to whether the rights and obligations under a contract of employment:
transferred in proportion - to the work / undertaking acquired by each of the successors;
transferred to where the employee was principally employed; or
whether there was no transfer under the Acquired rights Directive?
JUDGMENT
The CJEU held that the Directive would apply to transfer employment rights and obligation in proportion and stated that it was for national courts to determine how that apportionment should work. The CJEU suggested that national courts may use the value of each contract to apportion liabilities, or consider the time that each worker was assigned to each lot.
Significantly, the CJEU further added that, where it was impossible to split workers contracts between successor bodies or where a worker's employment conditions were worsened by doing so, a worker may lawfully be dismissed using the "Economic, Technical or Organisational reasons that entail a change in the workforce" (ETO) reasoning of Article 4(1). Crucially, as a result of the decision in ISS Facility Services v Govaerts, responsibly for the termination of those workers now lies with all the successor transferees, even where the dismissal was instigated by the worker themselves.
KEY TAKEAWAYS
The CJEU's judgment is significant as it is at odds with the current position in UK law from Clearsprings v Ankers, where employees would transfer in relation to where they were principally employed.
The implications of this judgment lie in the potential change for minority transferees, who may now expect to receive workers assigned to the particular part of the undertaking or service they will operate. Those employees may be shared with other transferees and there may be practical difficulties in managing the division of their former contract of employment into smaller parts to transfer to the successor bodies.
In situations where there is difficulty dividing up the contract of employment or there is a worsening of terms for transferring employees, minority transferees should be alert to possible liability for termination costs - including notice payments, any unfair dismissal claim costs and potential redundancy costs.
Fundamentally, following this judgment, careful consideration will need to be given in future to the management of potential liabilities where there are multiple transferees. Tender documents should be explicit as to where those liabilities are intended to fall, so that the situation is transparent and all parties may tender accordingly.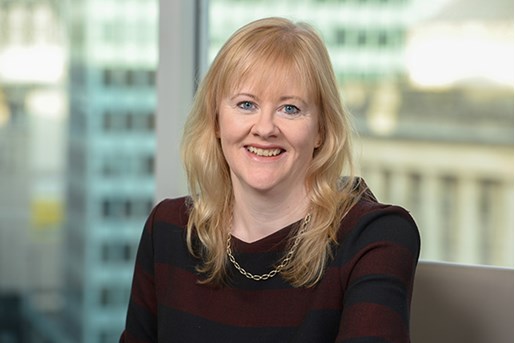 Philippa Carrington
Associate, Employment
Manchester
View profile