One of the most important roles of competition authorities during times of national emergency is their advocacy function.
---
The pressure on governments to react swiftly to the crisis will be significant. New legislation and policies may be proposed, and others revoked. As such, an important role of competition authorities during such times should be to act as advisors to the government to ensure that any measures taken weigh up all costs and benefits appropriately and do not harm competition unintentionally or disproportionately.

By intervening appropriately and on a timely basis, competition authorities' advocacy functions can ensure vital parts of the economy are not hindered by unfair or inappropriate regulation. This intervention will allow those parts of the economy to continue to operate during the crisis and be ready to take advantage of an economic recovery when one occurs.
Competition Advocacy Powers under Irish Law
In Ireland, Section 10(3)(a) of the Competition and Consumer Protection Act 2014 empowers the Irish competition authority, the Competition and Consumer Protection Commission (CCPC), to advise and make recommendations to the Government, Ministers, Ministers of State, public bodies and certain prescribed bodies in relation to any matter concerning, or which the CCPC considers would be likely to impact on consumer protection and welfare or competition or both.
Example of Anomaly Brought about by the Government's COVID-19 Measures: Garden Centres, DIY Retailers and Supermarkets
An example of an anomaly brought about by the Government's COVID-19 emergency measures, that may potentially be resolved by the CCPC's advocacy function, can be seen by comparing the application of the emergency measures to garden centres, DIY retailers and supermarket chains.

In response to COVID-19, the Government swiftly and appropriately introduced new emergency measures, one of which was the closure of all 'non-essential' retail outlets. At the same time the Government published an indicative list of what are considered to be the 'essential' retail outlets that may remain open subject to social distancing measures being in place in those outlets.

In response to the Government's measures, supermarket chains' retail outlets in Ireland remained open, while a significant number of garden centres and DIY retailers promptly closed despite the fact that many sell items that arguably could be considered as essential such as heating fuel, pet food, hardware products and supplies and tools essential for gardening, farming or agriculture.

Meanwhile, supermarkets reportedly continued to sell supplies and tools essential for gardening, farming or agriculture from their stores. The timing of this was particularly relevant, given that for garden centres this is one of the busiest times of the year.

A further anomaly arose in respect of supermarkets which continue to sell clothing from their stores during the crisis, while high street clothing retailers were forced to shut their doors in response to the emergency measures.

While competition law enforcement would not be possible in respect of these anomalies, the CCPC's advocacy function could conceivably engage with the Government to further clarify the indicative list of what are considered 'essential' retail outlets that may remain open and what specific 'essential' items those outlets may sell.

Questions arising from that clarification might be whether it is possible for businesses to change their business models so that they could temporarily convert their business to become an 'essential' retail outlet by only selling items deemed 'essential'.
Conclusion
The CCPC's statutory powers enables them to proactively intervene to influence the regulatory framework pertaining to COVID-19 so that preferential treatment is not afforded to select businesses intentionally or unintentionally without proper justification.

These interventions are important in times of crisis because their effect may be to keep essential parts of the economy operating so that those businesses survive the duration of the crisis and are in a position to grow once more when a recovery begins.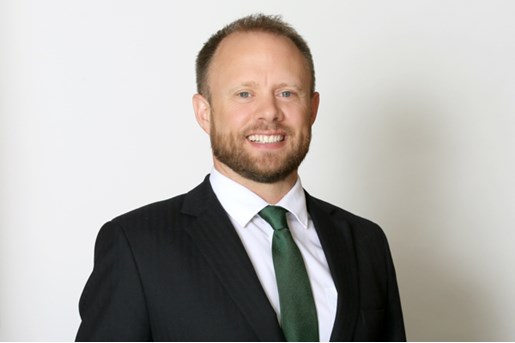 Eoghan Ó hArgáin
Partner & Head of EU, Competition & Procurement (Ireland)
Dublin, Ireland
View profile