A new EU Directive (EU) 2019/2161 is set to significantly strengthen EU consumer law, particularly in respect of penalties and transparency requirements for online consumer transactions.
---
The Directive, (known as the "Omnibus Directive") which is required to be implemented into Irish law by 28 November 2021, amends existing EU consumer protection law under Directives:
93/13/EEC (the "Unfair Contract Terms Directive"),
98/6/EC (the "Price Indications Directive"),
2005/29/EC (the "Unfair Commercial Practices Directive") and
2011/83/EU (the "Consumer Rights Directive").
The key changes it will introduce are:

Maximum Fines for Pan-EU Infringements of Consumer Law: Member States' must legislate to allow for the possibility of imposing fines of at least 4% of the trader's annual turnover in the Member State(s) concerned, or, where information on turnover is not available fines of at least €2m.

Ranking of Online Search Results: Consumers will need to be informed of paid advertising or payment specifically for achieving higher ranking of products within search results connected with a consumer's online search query.

Personalised Pricing: Consumers will need to be informed when the price of a product is 'personalised' on the basis of automated decision-making.

Consumer Reviews and Endorsements: It will be considered to be an unfair commercial practice to mislead consumers by:
stating that reviews of a product were submitted by consumers who actually used or purchased that product when no reasonable and proportionate steps were taken to ensure that they originate from such consumers; and
submitting fake consumer reviews and endorsements (e.g. 'likes' on social media) or commissioning others to do so in order to promote their products, as well as manipulating consumer reviews and endorsements (e.g. publishing only positive reviews and deleting the negative ones).
Disclosure Requirements for Online Marketplaces: Online marketplaces will be required to inform consumers using the marketplace, about whether the party they are entering into a contract with is a trader or a non-trader. If the party is a non-trader, the marketplace must disclose the fact that consumer rights stemming from EU consumer law will not apply to the contract concluded.

Digital Services Provided in Return for Personal Data: Contracts for digital services under which the consumer provides personal data to the trader without paying a price, will become subject to consumer law.

Application of Consumer Law to 'Digital Service and Digital Content': Legislation will be clarified to ensure digital services and digital content fall under the scope of consumer law.
Comment
Companies engaged in business-to-consumer transactions online will be preparing for the implementation of the Omnibus Directive, particularly given the threat of high fines for pan-EU infringements of consumer law. Such preparations may include considerations around the new transparency obligations under the Omnibus Directive.

Companies offering digital services under which the consumer provides personal data to the company without paying a price, may need to consider how they can adapt to ensure compliance with consumer law, in advance of the implementation of the new Directive.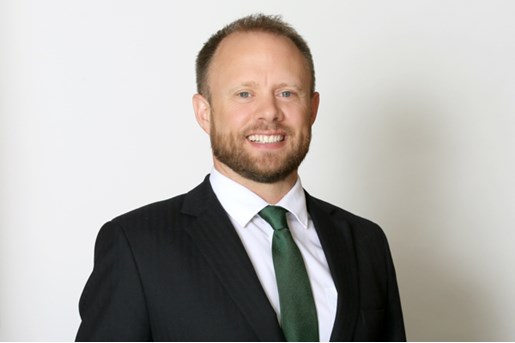 Eoghan Ó hArgáin
Partner & Head of EU, Competition & Procurement (Ireland)
Dublin, Ireland
View profile