Businesses selling online are increasingly dependent on online platform intermediaries (known as 'platforms') in order to reach consumers. Examples of platforms include:
---
third-party e-commerce marketplaces (e.g. Amazon Marketplace, eBay, Fnac Marketplace, etc.);
app stores (e.g. Google Play, Apple App Store, Microsoft Store etc.);
social media for business (e.g. Facebook pages, Instagram used by makers/artists etc.) and
price comparison tools (e.g. Skyscanner, Google Shopping etc.), according to the European Commission.
Because of this dependency, platforms can have greater bargaining power, allowing them to behave unilaterally in a way that may be unfair and harmful to the legitimate interests of their business users and, indirectly, of consumers.
From 12 July 2020, platforms and search engines within the EU will be required to comply with Regulation (EU) 2019/1150, on promoting fairness and transparency for business users of online intermediation services (the "P2B Regulation"). Platforms that facilitate the initiation of direct transactions between business users and consumers, are the focus of the P2B Regulation. Certain services, such as online advertising and online payment services, are excluded from its scope.
Problems the P2B Regulation Aims to Address
The P2B Regulation aims to address a number of problems in the platform economy, as identified by the European Commission, namely:
Platforms making sudden and unexplained changes to the terms and conditions for business users;
Platforms failing to clearly inform business users about the reasons for terminating or suspending their accounts or delisting their offers;
Platforms implementing unclear policies on how business users can access data generated through the platform;
Platforms using unclear ranking rules for search results;
Platforms giving preferential treatment to their own products and services offered through their platform (e.g. in terms of pricing);
Platforms limiting business users' freedom to offer better prices/conditions outside the platform (i.e. pursuant to so-called 'most-favoured nation' clauses);
A lack of effective redress mechanisms; and
Underreporting and misunderstanding of P2B issues, with businesses not filling in formal complaints due to fears of retaliation by platforms.
The P2B Regulation will require platforms to do the following:
Terms and Conditions: To ensure that terms and conditions are written in plain and intelligible language. Business users will need to be informed of any modifications and will be entitled to a reasonable notice period (at a minimum,15 days) unless a business user explicitly agrees for this period to be shortened.
Termination/Suspension of accounts: To provide business users with the reasons for restricting or suspending individual products/services. Where the platform terminates its services, it must provide the business user concerned with a statement of reasons at least 30 days in advance.
Access to Data: To include in their terms and conditions a description of what data generated through their services can be accessed, by whom and under what conditions.
Ranking of Search Results: To include in their terms and conditions the main parameters determining ranking and the reasons for the relative importance of those main parameters as opposed to other parameters. (Search engines are also required to provide a description of such parameters.)
Platforms Giving Preferential Treatment to their Own Products and Services: To include in their terms and conditions a description of any differentiated treatment they give to their own products and services offered through their platform. That description must refer to the main economic, commercial or legal considerations for such differentiated treatment. (Search engines are also required to provide a description of any such differentiated treatment applied by them.)
Restrictions on businesses' freedom to offer better conditions outside the platform: To include in their terms and conditions the grounds for any restrictions on business users from offering different conditions outside the platform. Those grounds must include the main economic, commercial or legal considerations for those restrictions.
New Redress Mechanism: To establish internal complaint handling mechanisms as well as out-of-court dispute settlement mechanisms by way of easily accessible external mediators (though platforms which are small enterprises with less than 50 staff members and generating <€10m turnover will be exempt). Furthermore, representative organisations or associations will be able to take legal action on behalf of business users against infringements of the P2B Regulation by platforms or search engines.
New Monitor for the Online Platform Economy
The P2B Regulation provides that the European Commission shall evaluate the P2B Regulation taking into account opinions and reports prepared by the EU Observatory of the Online Platform Economy, a body tasked with monitoring current and emerging challenges and opportunities in the online economy.
Comment
The P2B Regulation is the first EU measure taken to establish a fair, transparent and predictable business environment for smaller businesses and traders on online platforms. However, the current EU regulatory framework notably does not yet address the economic power held by large online platforms acting as 'gatekeepers' (i.e. where the use of a specific platform is necessary for businesses to reach their customers or for consumers to find certain products or services).

With that in mind, on 2 June 2020, the European Commission published an inception impact assessment and an open public consultation inviting comments on exploring the need for possible ex-ante regulation of digital platforms, including additional requirements for those that play a gatekeeper role.

Feedback to the consultation must be provided by 08 September 2020, and a proposal for a new regulation is planned for the fourth quarter of 2020.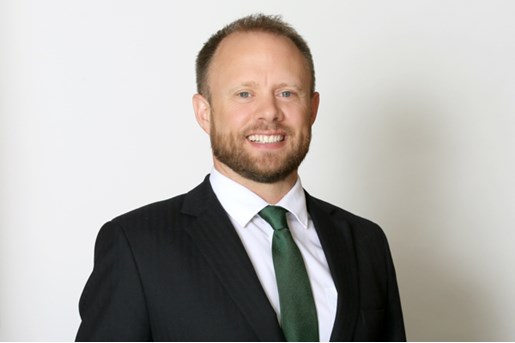 Eoghan Ó hArgáin
Partner & Head of EU, Competition & Procurement (Ireland)
Dublin, Ireland
View profile