Traditionally, the acquisition of 'start-ups' had not been a main focus of merger control.
---
The prevailing view was that start-ups were small firms, had little turnover and were thought to impose little competitive constraint. The competitive effects of such acquisitions were typically never assessed because they fell outside the turnover thresholds in the applicable EU and national merger control rules. Therefore, competition authorities lacked jurisdiction to scrutinise such acquisitions and the parties were free to proceed with the acquisitions.

However, there now are growing signs that policymakers are rethinking this approach. A paper prepared for the meeting of the OECD's Competition Committee on 10-12 June 2020 considered whether closer scrutiny of acquisitions of 'start-ups' was necessary. The OECD paper referred to 2018 research focusing on the pharmaceutical industry which identified a trend for large incumbents to acquire new nascent firms, and did not adopt and develop the acquired product, as had been assumed, but neglected and discontinued the development of the product. These were labelled 'killer acquisitions'. The OECD paper also addressed a related 'theory of harm' concerning incumbents' acquisitions of nascent potential competitors that were aimed at controlling the competing product rather than 'killing' it outright.

The OECD paper also referred to several recent reports published by competition authorities globally. For example, it cited the 2019 Lear Report commissioned by the UK Competition and Markets Authority which examined past cases of nascent acquisitions in digital markets. One such case was the UK Office of Fair Trading's (OFT) Stage 1 clearance of Facebook's 2012 acquisition of Instagram for USD715 m. In that case, the OFT had considered the theory of harm that Instagram could become a social network provider, but it did not consider that Instagram would be able to monetise its services. The Lear Report found that:
The OFT underestimated the advertising potential of the app and may have placed excessive weight on the functionality offered by the parties' products; and
Facebook/Instagram may have represented a missed opportunity for the emergence of a challenger to Facebook, though it had also likely resulted in efficiencies.
Ultimately, the OECD's paper found that "…there is some emerging evidence of a systematic bias towards under-enforcement against anticompetitive acquisitions of nascent firms. This would suggest that a more vigorous approach should be taken to the assessment of nascent acquisitions." To resolve this, the OECD paper considered several policy proposals in detail. However, as a priority, it noted that agencies should ensure that the combination of rules, and thresholds or screens that are used to prioritise their work do not screen out acquisitions that remove potential rather than actual competition constraints.

Separately, on 10 July 2020, in a Progress Report to the European Commission, the independent expert group of the Observatory on the Online Platform Economy raised concerns about whether current merger rules are sufficiently capable to assess the possible anticompetitive effects of the early elimination of new entrants through acquisition, in particular in 'killer acquisitions'. The expert group found that it was necessary to develop ways of monitoring platform acquisitions in a structural and comprehensive way, to ensure that any potential required interventions are evidence-based and maximize consumer benefit. The expert group therefore recommended that the EU considers new obligations on major platforms to report M&A activity to the European Commission, for after-the-fact research and monitoring purposes, in particular when these M&A's are not captured by thresholds in the applicable EU and national merger rules and may therefore never be assessed against their compliance with applicable competition rules.
Comment
The recent commentary by policymakers on 'killer' and 'nascent' acquisitions and merger control suggests that greater scrutiny of acquisitions of 'start-ups' may be expected in future, in particular, in pharmaceuticals, in chemicals and in technology markets. Watch this space.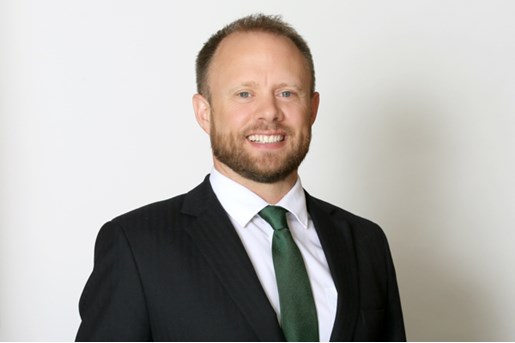 Eoghan Ó hArgáin
Partner & Head of EU, Competition & Procurement (Ireland)
Dublin, Ireland
View profile