The COVID-19 crisis is anticipated to have implications for public procurement law and policy in the short and medium term in Ireland:
---
In the short-term, the developing situation around the spread and control of COVID-19 may mean that contracting authorities will be pressurised to deliver essential goods and/or services in greater amounts or quicker timeframes than otherwise expected. This may entitle contracting authorities to rely on certain procurement rules applicable only in cases of urgency or extreme urgency.
In the medium-term, in the years following the COVID-19 crisis, state spending is likely to become increasingly important in order to stimulate the economic path to recovery in Ireland. If a situation of urgency has ceased, 'normal' procurement rules must apply once more. This will ensure that competition is not artificially narrowed and key principles such as value for money, transparency, equal treatment and non-discrimination are adhered to. Achieving existing Government policy objectives will be vital also, such as facilitating the participation of SMEs in public sector procurement. Security of supply will become a key issue, particularly for contracting authorities in healthcare and medicinal products markets in light of the international supply-chain issues caused by COVID-19.
The Short-Term: Rules Applicable to Cases of Urgency or Extreme Urgency
A recently published Communication from the European Commission and an Information Note published by the Office of Government Procurement ("OGP") have clarified that contracting authorities have a number of options available in awarding contracts above certain EU value thresholds, to allow for the speedy award of contracts in cases or urgency or extreme urgency:
Firstly, in cases of urgency a contracting authority can substantially reduce the deadlines for the submission of tenders (Regulations 27(4), 28 and 29 of S.I. No. 284/2016 – European Union (Award of Public Authority Contracts) Regulations 2016 (the "Regulations"). For example, under the 'open procedure', the deadline for the submission of tenders may be reduced to 15 days (down from 35 days).
Should those flexibilities not be sufficient, 'a negotiated procedure without publication' can be used by the contracting authority (Regulation 32(2)(c) of the Regulations) insofar as is strictly necessary where:
(i) for reasons of extreme urgency brought about by events unforeseeable by the contracting authority, and
(ii) the time limits for the open or restricted procedures or competitive procedures with negotiation cannot be complied with; and
(iii) the circumstances invoked to justify extreme urgency are not in any event attributable to the contracting authority.

A 'negotiated procedure without publication' allows the contracting authority to negotiate directly with potential a contractor(s) without publication requirements, time limits, minimum number of candidates to be consulted, or other procedural requirements.
A direct award to a preselected economic operator may be allowed if that economic operator is the only one able to deliver the required supplies within the technical and time constraints imposed by the extreme urgency.
In addition to the above (Regulations 74-77), contracting authorities may use a 'light touch regime' for specific health and social care related services. This allows for flexibility to use any process or procedure to run the procurement as well as flexibility in respect of timelines as long as they are reasonable and proportionate.

Contracting authorities may also extend or modify existing contracts without a new procurement procedure (Regulation 72) where:
the need for modification has been brought about by circumstances which a diligent contracting authority could not have foreseen;
the modification does not alter the overall nature of the contract; and
any increase in price does not exceed 50% of the value of the original contract.
Finally, contracting authorities may have to look for alternative and possibly innovative solutions, which might already be available on the market or could be capable of being deployed at very short notice.
The Medium-Term: Returning to the 'Normal' Procurement Rules
In the aftermath of COVID-19, state spending is likely to become increasingly important to stimulate economic recovery, and more specifically to individual businesses which are reliant on government contracts and are now competing for fewer available private sector contracts than before the crisis.

The rules applicable in an emergency clearly give much more flexibility to contracting authorities and there could well be an incentive to continue availing of the emergency rules after the crisis. Therefore, it will be essential that the rules applicable to cases of urgency are not unlawfully relied upon after the urgent situation has ceased. This is to ensure competition is not artificially narrowed and that key procurement principles in the Regulations and in the Treaty on the Functioning of the EU such as value for money, transparency, equal treatment and non-discrimination are adhered to.

While larger suppliers may offer administrative convenience and economies of scale and scope, facilitating participation of SMEs in public procurement will be essential in maximizing local economic stimulation. The Department of Public Expenditure and Reform's Circular 10/2014 sets out the positive measures that contracting authorities should take to promote SME involvement in public sector procurement. These measures include conducting comprehensive market analysis prior to tendering, sub-dividing contracts into lots where possible, using less "restricted" tendering and more open tendering, ensuring that capacity and insurance requirements are proportionate to the specific contract and that turnover requirements are not excessive. While these measures may make the procurement process more arduous for contracting authorities, they will enable SMEs to compete effectively for valuable state contracts.

Considerations related to contingency planning and security of supply may become very important for contracting authorities, in particular in healthcare and medicinal products markets.

In response to the COVID-19 crisis, many countries imposed export limitations on certain healthcare and medicinal products, thereby causing serious supply-chain problems and shortages of some of those products in Ireland. Given those problems, Irish contracting authorities in healthcare markets will need to consider structuring future procurement processes in such a way that best ensures security of supply. One way of doing this may be by requiring the successful tenderer(s) to establish certain business infrastructure at the place of performance if the specific circumstances of the contract justify this (for example, on public health or public policy grounds).

Market analysis and consultation by contracting authorities prior to tendering will be very important as it may demonstrate new capabilities of supply which did not exist prior to COVID-19. For example, numerous businesses in Ireland adapted their business models to start production of healthcare and medicinal products in response to national shortages. In particular:
in response to shortages of alcoholic hand gel during the crisis, several alcoholic drinks distilleries across Ireland began producing alcoholic hand gel; and
in response to shortages of personal protective equipment during the crisis, several clothing manufacturers across Ireland began producing personal protective equipment. Ensuring that these new suppliers are afforded access to the procurement markets may be a key part of ensuring security of supply for critical products in the future.
Conclusion
The short and medium term implications of COVID-19 on public procurement are significant. Contracting authorities will need to carefully consider their purchasing activities during and following the crisis to ensure that they comply with public procurement law and that they do not detract from Government policy objectives such as facilitating the participation of SMEs in public procurement.

Going forward it will be important for contracting authorities in healthcare and medicinal products markets to consider contingency planning and issues related to security of supply, in particular in relation to critical products, so that they are best prepared for any possible interruption to the supply chain in the future.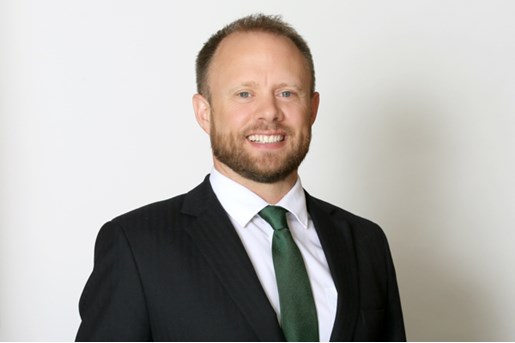 Eoghan Ó hArgáin
Partner & Head of EU, Competition & Procurement (Ireland)
Dublin, Ireland
View profile