States are announcing new measures daily to combat the spread of COVID-19 and to mitigate the consequent economic damage.
In seeking to contain the spread of the disease, governments have declared states of emergency under their domestic laws and have imposed unprecedented restrictions on movement and gatherings. These measures have involved emergency declarations empowering governments to take control of private businesses, close borders, impose stay-at-home orders, suspend mortgage and utility payment obligations, restrict exports and close non-essential businesses. Further measures are likely to be imposed in response both to the virus itself and to the economic destruction it continues to cause. For instance, many states have already announced substantial economic aid or stimulus packages, sometimes targeted in order to protect specific businesses or sectors.
Such measures are likely to have a profound and lasting impact on economic interests in the short, medium and long terms. Businesses, including those run by foreign investors, may be forced to cease trading and operating, their supplies may be requisitioned, or they could be nationalised. Many are already closing across a range of sectors, and more are expected over the coming months and years.
In these unprecedented circumstances, foreign investors are already considering their positions under applicable investment treaties. Where investors have suffered substantial losses as a consequence of State conduct, they may have a right to recompense. While there are a range of defences potentially available to States arising from the public health issues at stake, governments should consider very carefully the measures they impose and the impact that they will have on foreign investors.
At ICSID alone there are currently over 260 cases pending against African States addressing claims arising out of investment treaties, compared to 135 cases in May 2017. It is anticipated that many more arbitrations will be commenced in the months to come. This is especially important when considering that in the case of ICSID arbitrations alone, more than half of claims commenced against African States have resulted in a final award, and more than half of those cases have resulted in an award of full or partial damages against the State.
What Sorts of Claims Can States Expect to See?
International investment agreements (IIAs) aim to promote cross-border investment flows by requiring States to extend certain standards of treatment to foreign investors. While the specific scope of protection differs depending on the language of each treaty, IIAs generally include the following obligations:
to accord investors "fair and equitable treatment" (FET) by protecting the legitimate investment-backed expectations of foreign investors, including by abstaining from arbitrary and unreasonable conduct in relation to foreign investments and by according foreign investors legal due process;
to pay fair, prompt and adequate compensation in the case of expropriation of foreign investments;
to provide foreign investors and their investments with "full protection and security" (FPS), a standard which in some cases has been interpreted as providing for the stability of the legal and regulatory framework in which foreign investors operate;
not to discriminate against foreign investments on the basis of nationality; and
to honour commitments towards investors contained in contracts or other legal instruments.
The guarantee of fair and equitable treatment is the most commonly-invoked standard in investment treaty arbitration, and we expect it to be invoked in claims arising out of the response to COVID-19. While the content of the FET standard is not readily definable, previous investment arbitration tribunals have interpreted it, for instance, as requiring a State to "act in a consistent manner, free from ambiguity and totally transparently" in relation to foreign investors (1). Measures deemed to be disproportionate to the public health interest pursued by a State (2), in violation of an investor's legitimate expectations, and not subject to an applicable defence under the relevant treaty or customary international law, are liable to give rise to claims.
States are also vulnerable to claims brought on the basis of expropriation. Investment tribunals have interpreted the relevant treaty standards as providing protection in cases of traditional expropriation or requisition, but also as requiring States to refrain from taking measures which, individually or cumulatively, are 'tantamount to expropriation', or which effectively destroy the value of an investment (sometimes referred to as 'indirect' or 'creeping' expropriation).
Expropriation claims might arise as a result of measures taken in response to the COVID-19 crisis in a variety of contexts. For instance, border closures or lockdown orders, over time, could lead to businesses shutting down permanently where they rely heavily on imports and exports. Tribunals have, in the past, found that the suspension of an export license for four months (3), and the investor's loss of control of property for one year (4) constituted indirect expropriation. Seizure of private production lines to produce medical equipment, as we have already seen in certain States, could result in expropriation claims, especially where such a seizure lasts for a disproportionately long time or the State does not return control after the end of the outbreak, and has permanently harmed the investment. Claims might also arise where a State, taking advantage of dropping commodity and stock prices, decides to nationalise businesses, especially if this is not directly related to its responses to COVID-19.
Foreign investors may also bring claims for breach of the full protection and security standard. The legal standard has been interpreted as requiring States to "take all measures of precaution to protect the investment" in its territory (5). While FPS has traditionally been associated with a State's obligations to ensure physical security of investments, over time tribunals have given weight to the term "full" and indicated that "security" cannot be confined to physical security alone (6). In the present circumstances, foreign investors might, for instance, seek to argue that a State's failure to take timely measures to contain the spread of the virus violates the FPS standard if such failure led to drastic State measures at a later point, which caused significant harm to investments which could have been avoided (7).
Under many investment treaties, foreign investors are also entitled to receive 'national treatment' and 'most favoured nation' treatment, meaning that the host State has an obligation not to treat foreign investors and investments in a manner less favourable that a comparable domestic investor, or otherwise to discriminate against a given foreign investor on the basis of nationality. In this context, much turns on the specific wording of a given treaty and tribunals' identification of an appropriate comparator. In determining comparable investments, tribunals may look to competitive relationships of different products or industries and the extent to which they are in 'like circumstances' or 'similar situations' (8). Thus, bailouts or other protective measures that support certain domestic or foreign investors, but not other foreign investors in a competitive relationship with the former, may also constitute a treaty violation.
What Sorts of Defences Might Be Available to States?
Tribunals faced with determination of investors' claims will almost certainly consider the pursuit of public health as a legitimate State goal, and of particular importance when faced with a global pandemic. States may invoke a number of defences either by relying on express carve-outs contained in IIAs, or under general customary international law. As always, the key question for tribunals faced with complex factual situations will be where to strike the balance between foreign investors' and States' competing interests.
Under numerous bilateral investment treaties, States are entitled to take necessary measures to protect the health of their citizens or preserve public order, provided that such measures were reasonable in the circumstances and were applied on a non-discriminatory and timely basis. In the absence of express treaty provisions, non-discriminatory measures of a general application aimed at safeguarding public health and safety are likely to be considered consistent with States' international obligations. Similarly, appropriate use of State police powers ordinarily would not give rise to State liability under international law, even if foreign investors have been negatively affected. For example, in thehighly publicised case of Philip Morris v. Uruguay, a tribunal found that certain anti-smoking policy measures taken by the State with a view to protect public health in fulfilment of its national and international obligations were not arbitrary but rather an "effective means to protect public health" (9). That tribunal concluded that the measures were a valid exercise of the State's police powers for the protection of public health and, as such, did not constitute a breach of the State's international obligations.
Less frequently, treaties (such as the World Trade Organisation's GATT and GATS trade agreements) may contain 'general exceptions' to States' obligations, for instance by providing that the treaty will not prevent a party from adopting or enforcing measures to protect human life or health, provided that the measures are not arbitrary or discriminatory. Other, more recent treaties contain specific exceptions, expressly exempting non-discriminatory regulatory measures for lawful public welfare objectives, including public health, from indirect expropriation obligations. For example, the Canada-EU Trade Agreement specifies that non-discriminatory regulatory measures designed and applied to protect legitimate public welfare objectives, including public health, do not constitute indirect expropriations, except in "rare circumstances". The China-Australia Free Trade Agreement, meanwhile, provides that non-discriminatory measures for "legitimate public welfare objectives of public health … shall not be the subject of a claim" by an investor. Provisions such as these are likely to insulate COVID-19 measures from investment treaty claims.
A number of defences may also be available to States under customary international law. For instance, a State may rely on the defence of necessity where a measure, at first blush in breach of its international obligations, is the only way to safeguard an essential interest of the State against a grave and imminent peril. A State could also invoke the defence of distress to justify measures adopted to address a threat to life, again provided that there was no other reasonable way to deal with the threat.
International crises and their interplay with international investment law have been seen in recent history. In the wake of the 2008 financial crisis, a number of States faced claims impugning measures adopted to deal with the global recession. For instance, where a State acquired majority ownership of a bank, subsequently taking a number of management decisions resulting in the dilution of the shareholders' interest, a tribunal found that the conduct did not constitute unlawful expropriation, but was permissible on the basis that it was non-discriminatory, proportional and taken in good faith pursuit of a legitimate public policy objective (10). On the other hand, such conduct will not be permitted where it was adopted on a discriminatory basis, where public health is invoked as a pretext for other, improper motives, where State actions exacerbate the crisis and cause avoidable harm to an investment, or where States could have adopted measures in pursuit of the policy objective without violating its international treaty obligations (11).
What Can States and Investors Do Now?
When adopting measures in response to the COVID-19 crisis, States should be mindful of the impact on foreign investors, and take stock of their rights and obligations under IIAs, contracts with foreign investors and their domestic investment laws. In particular:
States should be as transparent as possible as to the scope and purpose of the measures to be adopted, and apply measures in a manner which is non-discriminatory.
States should attempt to consult with the potentially affected enterprises and stakeholders when assessing policy options and present draft regulations for public scrutiny and comment.
States should seek to ensure that their contemplated measures are consistent with international law in advance to avoid having to deal with a flurry of arbitrations.
States should contemporaneously document their justifications and rationale for imposing the measures in questions, to combat later claims that such measures were arbitrary or without justification.
The International Arbitration team at Addleshaw Goddard has decades of experience in international investment law and arbitration. If you would like to discuss the matters raised in this Client Alert in more detail, please do not hesitate to contact any member of our team.
---
Tecmed v Mexico
Occidental v Ecuador II
Middle East Cement v Egypt
Wena Hotels v Egypt
AMT v Congo
Biwater Gauff v Tanzania
Azurix v Argentina
Cargill v Mexico
Philip Morris v Uruguay
Marfin v Cyprus
AWG v Argentina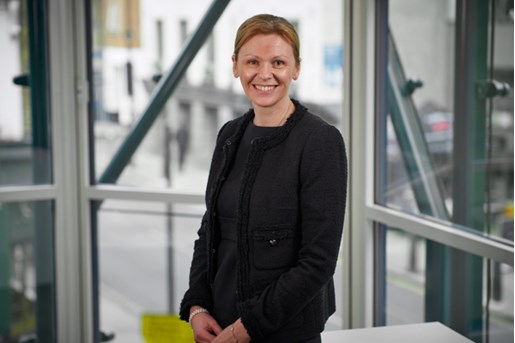 Nathalie Allen
Legal Director, Commercial Disputes
London, France
View profile