In May 2019 the United States took concerted action against Huawei that could significantly restrict the ability of businesses around the world to deal with the Chinese telecommunications giant.
---
Companies trading with Huawei, particularly those supplying equipment or technology containing US-origin content, should review these changes immediately to determine whether these affect their ability to continue to supply or to explore new investment opportunities involving Huawei. This update summarises these new restrictions and how they apply to both US and non-US businesses.
SUMMARY OF NEW US MEASURES
1. Network security and restriction of "foreign adversaries" from US telecoms sector
The new measures adopted by the US are twofold. First, President Trump issued an Executive Order on 15 May 2019 declaring that threats to network security are a national emergency and allowing the Department of Commerce to introduce broad new measures that could potentially restrict certain "foreign adversaries" from engaging in activities involving US telecommunications infrastructure and networks.
While the Executive Order does not specifically name any third parties or foreign governments, it is widely considered to be aimed at Huawei and fellow Chinese telecoms company ZTE Corporation and the perceived influence of the Chinese government over these companies.
The precise scope of the Executive Order is unclear, but could ultimately result in the Department of Commerce banning certain companies from investing in the US telecoms market or from supplying to US network operators (for instance, banning the use of Huawei equipment in the US telecoms network), or even to prevent the use by US persons of equipment or technology produced by certain overseas companies.
2. Restriction of exports of US-origin items to Huawei group companies
Second, on 16 May, the Department of Commerce's Bureau of Industry and Security (BIS) placed Huawei and 68 of its non-US subsidiaries or affiliates on its Entity List. The Entity List identifies organisations and individuals that are believed to be involved in activities contrary to US national security or foreign policy interests.
This does not amount to an outright prohibition on dealings with the listed Huawei entities, as would be the case when a company is designated as a sanctions target under the Specially Designated Nationals and Blocked Persons Lists. Instead, exports to the listed Huawei companies may now be subject to US export licensing requirements: exports subject to US jurisdiction, including exports from the US but also exports from any other country of items that originated in the US or containing more than 25% US-origin content, must be covered by an export licence obtained from BIS. This applies not only to items that already require a military or dual-use export licence, but any items subject to US jurisdiction including those categorised as "EAR99" under the Export Administration Regulations (EAR).
BIS has stated that it will operate a presumption of denial for all licence applications involving the listed Huawei entities, meaning that licences will only be granted on an exceptional basis. BIS has issued a limited licensing exemption authorising the continued supply of certain equipment and technology for an initial 90-day period.
The new licensing restrictions are likely to have a very significant impact on US semiconductor manufacturers such as Qualcomm, as Huawei relies heavily on US suppliers for essential components required in the manufacture of its products.
In addition, companies based in Europe or elsewhere around the world that currently supply to Huawei may be caught by these new requirements where they supply equipment or technology that has been manufactured outside the US but which contains a certain amount of US-origin content. For instance, it has been reported that UK-based chip designed ARM will be terminating all active contracts with Huawei and its subsidiaries in order to comply with the Entity List requirements, on the basis that its designs incorporate US-origin technology.
The scope and impact of both of these new developments are outlined in more detail below.
IN DEPTH
Application of new BIS licensing requirements
Background
The US export licensing regime for exports, re-exports or in-country transfers of specified goods, software and technology is governed by the EAR. The EAR provide the basis for US export controls on dual-use and other sensitive items. The EAR also grant BIS authority to maintain lists of end-user countries or entities whose receipt of specified items in a transaction will trigger a licensing requirement for that transaction. The EAR licensing requirements apply to transactions involving US and non-US exporters, wherever they are located and from wherever the items are dispatched. By listing such end-users, BIS grants itself an opportunity to review, and either approve or deny, each proposed shipment or transfer of specified items to the end-user.
Measures taken against Huawei
On 16 May 2019, BIS issued a Notice that Huawei and 68 non-US affiliates had been listed under the EAR, thereby subjecting to licensing requirements any transactions involving specified items where those companies are identified as end-users.
This was achieved by adding Huawei and its affiliates to the Entity List within Part 744 of the EAR, meaning that unlicensed exports, re-exports or transfers to those entities are prohibited under General Prohibition 5 of the EAR. Engaging in prohibited transactions is an offence pursuant to General Prohibition 2 of the Regulations.
Which items are targeted?
The rules for determining whether an item is subject to the jurisdiction of the EAR are complex. However, in summary, an item is subject to the EAR if it is:
located in the United States or a US Foreign Trade Zone, even if passing through in transit;
of US-origin;
manufactured or produced outside the US as a direct product of US-origin technology or software; or
produced outside of the US but incorporating US-origin goods, software or technology, in the following quantities:

in any quantity, in relation to products described in S734.4(a) of the EAR; or
otherwise at de minimis quantities, which are more than 25% of the total-value of the foreign-made goods, software or technology. To rely on this de minimis exemption an exporter must submit a one-time report setting out the basis of their value calculation.
Accordingly, a licence would be required for any goods, software or technology that are subject to US jurisdiction, including items categorised as "EAR99" and which are not specifically identified as licensable on the EAR Commerce Control List, if the end-user is a listed entity.
In general, an item that has been manufactured or developed outside the US is typically only subject to licensing requirements under the EAR if more than 25% of its total commercial value consists of "controlled US-origin content". There is a lower de minimis threshold in place for a small number of high risk countries including Iran and North Korea. However, certain items that contain any amount of US content (even if only nominal) will be subject to the EAR when destined for a country that is subject to a US arms embargo, including China. There are also no de minimis levels for any encryption technology that incorporates US-origin encryption technology controlled under ECCN 5E002.
This analysis can be complex. It is essential that companies carry out a detailed export control assessment before supplying any items with a possible connection to the US to a listed Huawei entity.
Which companies are targeted?
The regime applies to Huawei and 68 non-US affiliates of Huawei. The listed non-US affiliates include seven European companies, of which three are in the United Kingdom or its overseas territories. Not all of the listed entities bear the Huawei name so it will not be immediately apparent whether an end-user is or is not listed. Furthermore, BIS has confirmed that transactions involving unlisted affiliates who are acting as agents, fronts or shell companies may also be in violation of the EAR. Although the restrictions only apply to the listed Huawei entities and their representatives, companies dealing with non-listed Huawei entities or intermediaries should exercise caution to avoid indirect supplies to Huawei in violation of the EAR.
Obtaining a licence
The measures discussed above will, in practice, make it extremely difficult for Huawei to access US goods, software and technology. BIS has resolved to impose the EAR regime on Huawei as strictly as it can. It has suspended each of the 19 "licensing exceptions" set out in Part 740 of the EAR in respect of the listed Huawei entities and introduced a presumption of denial for any licence applications relating to these entities.
Temporary General Licence
Four days after it added the Huawei companies to the Entity List, BIS issued a Temporary General Licence (TGL) on 20 May 2019 relaxing the effect of the listing in relation to particular transactions. The TGL authorises exports to the listed Huawei companies that fall within any of the following categories:
Continued operations of existing networks and equipment: transactions necessary to maintain and support existing and currently fully operational networks and equipment, including software updates and patches, subject to legally binding contracts and agreements executed between Huawei and/or its 68 non-US affiliates and third parties on or before 16 May 2019.
Support to existing handsets: transactions necessary to provide service and support, including software updates or patches, to existing Huawei handsets that were available to the public on or before 16 May 2019.
Cybersecurity research and vulnerability disclosures: the disclosure to Huawei and/or the 68 non-US affiliates of information regarding security vulnerabilities in items owned, possessed, or controlled by Huawei or any of the 68 non-US affiliates when related to the process of providing ongoing security research critical to maintaining the integrity and reliability of existing and currently fully operational networks and equipment, as well as handsets.
Engagement as necessary for development of 5G standards by a duly recognized standards body: transactions necessary for the development of 5G standards as part of a duly recognized international standards body.
Accordingly, companies will not require a licence for transactions of the types detailed above and completed prior to 19 October 2019.
Note that other licensing requirements may still apply, for example for exports of dual-use items such as high strength encryption technology or for exports of certain items specified under the EAR (including arms or EAR "600 series" items) that require a licence when exported to any party located in China or another country subject to more stringent US export requirements.
President Trump's Executive Order
The Executive Order issued on 15 May declares as a national emergency the propagation within the US of information and communications technology over which foreign adversaries may exercise influence. It states that:
"foreign adversaries are increasingly creating and exploiting vulnerabilities in information and communications technology and services ... in order to commit malicious cyber-enabled actions, including economic and industrial espionage against the United States",
and further that the propagation of information and communications technology:
"designed, developed, manufactured, or supplied by persons owned by, controlled by, or subject to the jurisdiction or direction of foreign adversaries augments the ability of foreign adversaries to create and exploit vulnerabilities in information and communications technology or services, with potentially catastrophic effects".
This seems to fit squarely with the US Government's perception of Huawei, a company which it considers to be very much under the influence of the Chinese government and which is currently indicted in New York for facilitating evasion of US sanctions on Iran.
The Executive Order does not yet have any meaningful impact but delegates authority for substantive legislative or regulatory changes to Commerce Secretary Wilbur Ross. Commerce, working in tandem with other federal executive departments, is empowered to create laws (by 12 October 2019) to prevent transactions involving parties seen to be influenced by foreign adversaries, and which pose "undue risk of sabotage or subversion" of the US information and communications infrastructure or "an undue risk of catastrophic effects on the security or resiliency of United States critical infrastructure or the digital economy", or "otherwise poses an unacceptable risk to the national security of the United States or the security and safety of United States persons".
These laws could effectively prevent Huawei from accessing the US telecommunications infrastructure and networks, but this will very much depend on what specific measures are implemented by Commerce.
CHALLENGES BY HUAWEI AND RETALIATORY ACTIONS
In response to actions by the Trump Administration, Huawei's US subsidiary had previously brought a claim in the Eastern District of Texas arguing that section 889 of the National Defense Authorization Act of 2019 (which prohibits US Government use or procurement of certain telecommunications equipment on national security grounds) is unconstitutional.
Huawei argues that the provision in question constitutes "selective legislation" that seeks to specifically punish the company, breaches powers delegated to Congress in the Constitution, and violates due process and the separation of powers because "Congress may not selectively deprive specific persons of property or liberty and … may not itself exercise executive or judicial powers". Huawei has filed a motion for summary judgment in the matter, effectively seeking for section 889 to be revoked or amended.
In addition, Ministry of Commerce (MOFCOM) has announced that it will release a list of "unreliable" entities that it consider could damage the interests of domestic companies. This list will include organisations and individuals that do not obey Chinese market rules, that violate contracts with Chinese counterparties, that block or cut off supplies to Chinese companies for non-commercial reasons or that otherwise severely damage the legitimate interests of Chinese companies. This appears to be in direct response to the actions taken by the Trump Administration against Huawei and part of the wider ongoing tensions between the US and China, and could potentially make life much more difficult for US companies to operate in China.
Chinese media has also reported that MOFCOM intends to adopt new restrictions on exports of technologies and rare earths necessary for the production of high tech products. China is the world's largest producer of rare earths, which are critical input components for many technology applications.
HOW WE CAN HELP
The new measures outlined above are having an immediate and significant effect on the global technology and telecommunications sectors. Several major companies are reported to have ceased supplying to the listed Huawei companies in order to comply with the measures and there will could well be a notable shift in the telecommunications equipment supply chain assuming these entities remain on the Entity List in the medium to long term. The Trump Administration will undoubtedly see these measures as a key tool as part of ongoing efforts to curtail Chinese interests in the US economy while protecting US industry.
This is a complex and fast-changing area with potentially civil and criminal penalties for non-compliance. If you require support in relation to these developments, our Corporate Crime and International Trade specialists have significant expertise in this area and are well-placed to advise on the application of the new measures.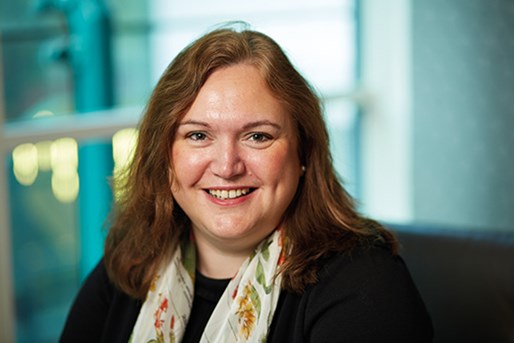 Nichola Peters
Partner, Head of Global Investigations/Inquiries
London
View profile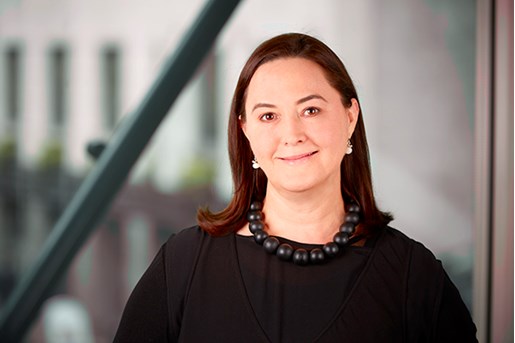 Michelle de Kluyver
Partner, Corporate Crime and Regulatory Investigations
London, UK
View profile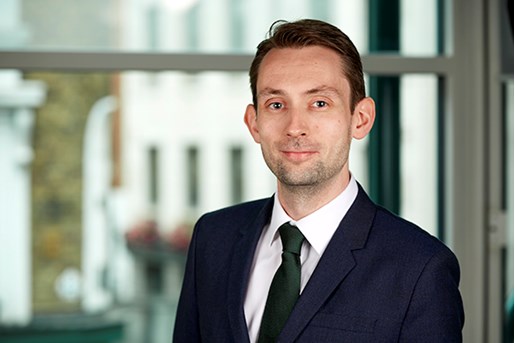 Matt Butter
Managing Associate, Corporate Crime and International Trade
London
View profile