Welcome to the Winter 2018/2019 edition of our Resolve - litigation newsletter. See below for a list of the topics we cover.
---
Privilege round up
We look at three recent decisions in which the court ordered disclosure of documents in respect of which privilege has been claimed:
WH Holdings and Anor v E20 Stadium – emails passing between board members discussing a settlement proposal did not attract litigation privilege as they were not created for the dominant purpose of obtaining advice or information in connection with the litigation.
Sotheby's v Mark Weiss – communications between Sothebys (S) and an art expert advising on the provenance of a painting were not protected by litigation privilege, as they were not for the dominant purpose of anticipated litigation. They had a commercial purpose too, which was equally important.
Glaxo v Sandoz – a claim for legal advice privilege which referred to the communications in question as taking place between Sandoz' internal lawyer and employees of the various defendant companies, who were "authorized to obtain legal advice in general", were not privileged, as the employees were not the client, for the particular matter.
Limitations on collateral use of disclosed documents
ECU Group Plc v HSBC Bank Plc
A recent decision of the High Court shows the importance of understanding the scope and effect of CPR 31.22(1). This rule prescribes the circumstances in which collateral use of documents disclosed by your opponent in litigation is permissible. In this decision Mr Justice Andrew Barker was sharply critical of ECU's solicitor for engaging in "perfectly obviously prohibited collateral use" by providing a journalist with a copy of his own witness statement, which contained information derived from documents disclosed by HSBC, his client's opponent, by way of pre-action disclosure.
Contract formation - when negotiations don't lead to legal relations
The High Court has recently considered contract formation in Rotam Agrochemical Co Ltd v GAT Microencapsulation GmbH (formerly GAT Microencapsulation AG [2018] EWHC 2765 (Comm).
Brexit and contract frustration - decision imminent
From 16 January 2019 for six days the Business and Property Courts in London are hearing a claim by the commercial landlord, Canary Wharf Ltd, that the European Medicines Agency, which is to move to the Netherlands on Brexit, is bound by its 25 year lease for premises in the East London development, which it signed in 2011, almost 5 years before the Brexit referendum.
Unfair prejudice: minority shareholder claims - recent case law
An unfair prejudice petition is the procedure by which a minority shareholder who is the victim of "unfairly prejudicial" conduct by the majority can obtain relief from the court. The court has a wide discretion as to the appropriate remedy to grant, but will often order that the minority's shares be purchased by the majority at a predetermined value.
Quick updates for those dealing with disputes
Withdrawing Part 36 offers - Part 36 - no payment on account of costs - Success fees in publication cases - Parties must review statements of case - Issuing proceedings to pursue order for costs not abusive - ESignatures: Law Society and CLLS respond to Consultation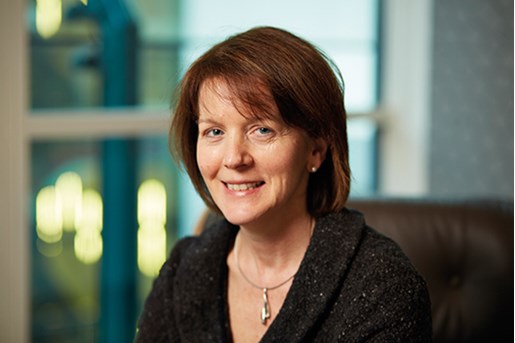 Kate Menin
Principal Knowledge Lawyer, Dispute Resolution London, UK
View profile