As a founding member of the first London International Disputes Week, Addleshaw Goddard is delighted to invite you to join us at what will be a wonderful showcase of Global Dispute resolution best practices in London on 7-10 May 2019.
---
The inaugural London International Disputes Week (LIDW) will explore the future of international dispute resolution and celebrate the heritage of London as a leading centre for handling international disputes, through a programme of interactive sessions and networking events.
The event
Spanning four days, LIDW comprises a must-attend 1-day conference at the National Gallery and 18 sessions on different types of disputes and forms of dispute resolution.
Click here to find out further information on the programme and register
The technical sessions will bring together lawyers, judges, arbitrators, academics and others involved in using or administrating dispute resolution from around the world and many sectors. The event will also draw on the international experience of clients and colleagues and facilitate discussions on the future of dispute resolution in both in London and globally.
There will be many opportunities to enjoy networking with colleagues, including a welcome drinks reception at Banking Hall and a gala dinner at historic Mansion House.
Summary of events Addleshaw Goddard are co-hosting
Cross-border insurance disputes
Thursday 9th May, 8:00 - 09:30
Looking back to look forward: a panel discussion between insurers, brokers and policyholders with lawyers, judges, mediators and arbitrators about the development of different ways of resolving cross-border insurance disputes from market arbitration, Commercial Court litigation, judges as arbitrators in market arbitrations, mediation, and technology-driven dispute resolution.
Find out more about this event
Competition disputes
Friday 10th May, 15:00 - 16:30
A panel discussion reflecting on the heritage of London as a leading centre for competition disputes and analysing the potential impact of Brexit.
Find out more about this event
Intellectual property disputes and life sciences disputes
Friday 10th May, 13:30 - 17:00
This is an unrivalled opportunity for individuals in the IP and/or Life Sciences sectors to explore future trends, share experiences and discuss developments. In addition to the lively panel discussions, there will be a chance to network with experts in the field.
Panel 1: Innovation in the resolution of intellectual property disputes
Our panel will discuss innovations in the resolution of IP disputes, exploring recent developments in practice and procedure and their potential impact, including developments in the formulation of remedies.
Panel 2: Trends and challenges in the resolution of disputes in the life sciences sector
Our panel will discuss trends in the types of disputes arising in the Life Sciences sector. The panel will then go on to discuss the suitability of different dispute resolution procedures for resolving these disputes and address the question of whether they are 'fit for purpose' or need to evolve.
This event is being held at Addleshaw Goddard, Milton Gate, 60 Chiswell Street, London, EC1Y 4AG
Find out more about this event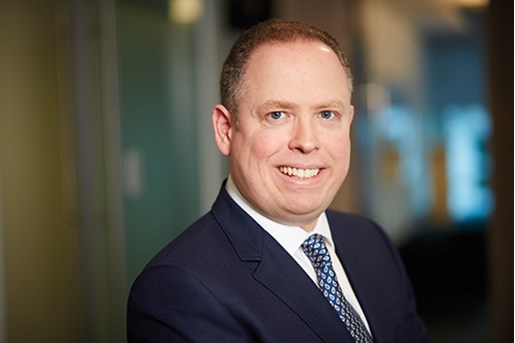 Jon Tweedale
Partner, Co-Head of International Arbitration
United Kingdom
View profile