What are the current US and EU sanctions measures in relation to Venezuela? Get up to date with the impact of the latest measures for companies operating in the oil and gas sector.
---
Venezuela holds the world's largest proven oil reserves, which deliver around 98% of the country's export earnings and a critical source of revenue for the Maduro administration. The US government's recent decision to apply sanctions on state-owned oil and natural gas company Petrόleos de Venezuela S.A. (PdVSA) will have significant repercussions for the energy sector. A number of leading US oil and gas service companies are involved in Venezuelan operations, including joint ventures with PdVSA, and are now severely restricted by US sanctions in their ability to continue to operate in the country. However, there are a number of licensing exemptions in place that allow certain activities to continue, at least in the short term.
The designation of PdVSA comes in light of escalating concerns from the international community in response to the continuing political and economic turmoil in Venezuela. Western powers have accused President Maduro of preventing open democratic elections, and have concerns that state funds are being diverted away from the Venezuelan people and that serious human rights abuses are being carried out on behalf of the regime. Many countries have now officially recognised opposition leader Juan Guaidό as Interim President.
Sanctions on PdVSA
With effect from 28 January 2019, the US Department of the Treasury's Office of Foreign Assets Control (OFAC) added PdVSA to its Specially Designated Nationals and Blocked Persons List (SDN List), pursuant to Executive Order 13850.
Executive Order 13850 provides the legal basis for persons to be added to the SDN List due to their involvement in deceptive practices or corruption involving the Government of Venezuela or projects or programmes administered by the Government of Venezuela. President Trump issued a further Executive Order (13857) on 25 January 2019, which expanded the definition of "Government of Venezuela" to specifically include PdVSA and companies owned or controlled by PdVSA, thereby providing a legal basis for PdVSA to be added to the SDN List.
This designation means that US persons (including entities governed under US laws and their non-US branches, individuals and entities located in the US, and US citizens and green card holders wherever located) are prohibited from engaging in transactions, directly or indirectly, with PdVSA or companies more than 50% owned or controlled by PdVSA, unless authorised to do so by OFAC. On 31 January 2019, OFAC re-issued one general licence and adopted a further eight new general licences authorising certain activities with PdVSA and related entities. OFAC subsequently amended two of these licences (GL 3A and GL 9) and issued some additional FAQs explaining the scope of those amendments on 1 February 2019 and again on 11 February 2019.
This action was taken in response to the continuing political situation in the country and the perceived risk of key assets being diverted by the Maduro government. The US has called for control over PdVSA to be transferred to opposition leader Juan Guaidό, who has been recognised as Interim President by the US and several other major nations.
Licensing exemptions
The general licences adopted by OFAC authorise the following activities relating to PdVSA:
GL 3C (previously GL 3, 3A and 3B) authorises transactions related to, provisions of financing for, and other dealings in certain bonds, as follows:

bonds which are specifically named in the annex to the licence, provided that any divestment or transfer of any holdings in such bonds are to a non-US person;
transactions that are ordinarily incident and necessary to facilitating, clearing and settling trades of holdings in bonds specified in the annex, provided the trades were placed before 4pm EST on 1 February 2019;
transactions that are ordinarily incident and necessary to the wind down of financial contracts or other agreements that were entered into prior to 4pm EST on 1 February 2019 relating to bonds specified in the annex (this exception is valid only until 11 March 2019);
transactions relating to and dealings in all other bonds that were issued both before 25 August 2017 and by US companies owned or controlled by the Government of Venezuela, except Nynas AB, PDV Holding Inc., CITGO Holding Inc. and any of their subsidiaries.
GL3C only authorises US persons to purchase or invest in these bonds if this is ordinarily incident and necessary to the divestment or transfer of holdings in such bonds.
GL 7 authorises transactions and activities with PDV Holding Inc., CITGO Holding Inc. and any of their subsidiaries for a wind-down period up to and including 26 July 2019. Further, these companies are permitted to engage in transactions that are "ordinarily incident and necessary to the purchase and importation of petroleum and petroleum products from PdVSA" and any PdVSA subsidiaries, provided these are completed by 27 April 2019.
Despite being a wholly owned PdVSA subsidiary, CITGO has pledged allegiance to the interim President Guaidό and the National Assembly. Whilst PdVSA has said that it would block a takeover of CITGO, it is expected that Guaidό will name a new governance board and US Senator Marco Rubio has stated that the US would then recognise the new board as the legal entity controlling CITGO, not PdVSA. Previous sanctions prevented CITGO from sending profits to its parent company in the form of dividends but the new sanctions and licences go further than that.
GL 8 authorises five US oil and gas services entities with existing operations and joint ventures in Venezuela, namely Chevron, Halliburton, Schlumberger, Baker Hughes and Weatherford, to transact and engage in "activities ordinarily incident and necessary to operations in Venezuela involving PdVSA" or any of the PdVSA subsidiaries up to and including 26 July 2019. GL 8 does not, however, cover exports of diluents from the US to Venezuela.
GL 9B (previously GL 9 and 9A) authorises transactions that are "ordinarily incident and necessary" to dealings in any "PdVSA securities" (which covers debt, including certain bonds specified in the annex, promissory notes and other receivables, of or equity in PdVSA or subsidiaries 50% or more owned by PdVSA subsidiaries) issued before 25 August 2017, provided that any divestment or transfer of holdings in such securities is to a non-US person, as well as transactions that are "ordinarily incident and necessary" to dealings in bonds issued before 25 August 2017 by PDVH, CITGO and Nynas AB or any of their subsidiaries. GL9B also includes authorisation for the wind down of incidental contracts or agreements (as per GL 3C), valid until 11 March 2019.
GL 10 authorises US persons in Venezuela "to purchase refined petroleum products for personal, commercial or humanitarian uses from PdVSA" or any PdVSA subsidiaries. However, they are not authorised for "any commercial resale, transfer, exportation or reexportation of refined petroleum products".
GL 11 authorises "US person employees and contractors of non-U.S. entities" located outside the US to engage in transactions that are "ordinarily incident and necessary" to the maintenance or wind down of operations, contracts or agreements involving PdVSA or any PdVSA subsidiaries, up to 28 March 2019. US financial institutions are authorised to reject (rather than block) funds transfers involving PdVSA or any PdVSA subsidiaries and non-US entities located outside the US or Venezuela, provided that the funds originate outside the US and neither the originator nor the beneficiary is a US person and the funds are not destined for a blocked account on the books of a US person (again, until 28 March 2019). However, transactions or dealings with ALBA de Nicaragua (Albanisa) or any of its subsidiaries are not authorised.
GL 12 authorises transactions that are "ordinarily incident and necessary" to the purchase and importation of petroleum and petroleum products from PdVSA and any PdVSA subsidiaries into the US, until 27 April 2019. Transactions that are "ordinarily incident and necessary" to the wind down of operations, contracts and other agreements involving PdVSA and any PdVSA subsidiaries and which were in effect prior to 28 January 2019 are authorised until 26 February 2019.
GL 13 authorises transactions where the only PdVSA subsidiary involved is Nynas AB or any of its subsidiaries, until 26 July 2019.
GL 14 authorises transactions related to the official business of the US Government and its employees, grantees or contractors.
Practical impact of PdVSA designation
It is estimated that between 350,000-500,000 barrels of crude oil are exported daily from PdVSA to the United States, which is just under half of Venezuela's total output. PdVSA is responsible for almost 90% of government revenues. Whilst the country exports large quantities of oil to other countries like Russia and China, the US is one of two main sources of income for the country (the other being India), as oil exported to Russia and China is through oil-to-loan agreements due to Venezuela's heavy indebtedness to those countries.
The US government expects that the imposition of sanctions on PdVSA will apply further pressure on President Maduro and lead to new elections. US National Security Adviser John Bolton has stated that in the next year, the sanctions would block $7 billion in PdVSA assets, as the refiners will now have to make payments into escrow accounts rather than PdVSA, and more than $11 billion would be lost in export proceeds.
Nicolás Maduro and Manuel Quevedo, oil minister and head of PdVSA, have indicated that vessels carrying crude oil to the United States will not be permitted to leave Venezuelan ports unless they have been prepaid. Meanwhile, a number of vessels have been stopped in the Gulf of Mexico en route to the United States.
Oil and gas companies operating in Venezuela, upstream services suppliers to PdVSA or projects involving PdVSA and refineries purchasing Venezuelan crude oil products from Venezuela should all be reviewing their activities to ensure they fall within the scope of the above general licence authorisations. To the extent that these activities involve US persons or another US jurisdictional nexus, they will be prohibited under US sanctions unless the specific licensing criteria are met. Further, even where primary US jurisdiction does not apply, companies should assess the possible impact of US secondary sanctions, which can be imposed on non-US persons who engage in activities prohibited under US sanctions, and can effectively block access to the US markets and financial system.
Companies that hold debt with entities related to PdVSA should review existing contracts to ensure they meet the licensing requirements set out above, and structure future transactions to ensure they continue to benefit from the General Licences.
Further, many banks prevent their accounts from being used for transactions involving persons designated on the SDN List. Banks may therefore block or reject payments arising from operations involving PdVSA even where such actions are permissible under one of the above general licences, with funds only being released once the bank is satisfied that the relevant criteria are met. This can be a time-consuming process and can lead to significant delays in payments.
If new presidential elections are held in Venezuela that lead to a change in leadership, and particularly if Juan Guaidό is elected as President, sanctions measures on PdVSA could be lifted (provided that assurances are in place to the effect that Mr Maduro and his associates no longer have control or influence over the company). If there is no change to the political situation, it is possible that additional sanctions measures could be adopted targeting the Maduro regime.
Other US sanctions measures on Venezuela
Venezuela has been the subject of targeted US sanctions measures for over a decade, for a number of different foreign policy reasons. These measures can be summarised as follows:
Several Venezuelan individuals and organisations are designated on the SDN List, some since as long ago as 2008, due to terrorism-related concerns (particularly alleged support of Hezbollah) and drug-trafficking concerns.
A number of government officials and other individuals have been designated (from 2015 onwards) for frustrating a free electoral process or for their involvement in serious human rights abuses or corruption (particularly through gold and currency exchange schemes). The US may also designate any person operating in the Venezuelan gold sector or determined to be responsible or complicit in transactions with the Venezuelan government involving deceptive practices or corruption. President Maduro was added to the SDN List on 31 July 2017.
A US arms embargo has been in place since 2006, prohibiting sales of commercial arms to the country.
In addition to designations of certain individuals and organisations, President Trump issued broader prohibitions in August 2017 preventing access to the US financial markets by the Venezuelan government, subject to certain carve outs intended to minimise the impact on the Venezuelan population. These controls were extended in March 2018 to include a prohibition on the Venezuelan government's issuance and use of digital currencies or cryptocurrencies, in response to the launch of the petro, a cryptocurrency that was considered as being intended to evade US sanctions measures. Further, in May 2018, transactions relating to the purchase of Venezuelan debt were prohibited, in an effort to prevent corruption by Venezuelan officials (following concerns that they were able to improperly value and sell off public assets in return for bribes).
EU sanctions position
While the European Union has generally adopted a similar political stance towards Venezuela, it has not gone so far as the US in the range of sanctions measures that it has adopted.
In November 2017, the EU adopted an arms embargo on Venezuela, as well as a ban on the supply of equipment and material that could be used for internal repression purposes (including, for example, firearms, riot control vehicles and equipment and certain explosives).
The EU has also designated as sanctions targets a number of Venezuelan government officials accused of human rights violations and undermining the democratic process and the rule of law. Unlike the US, the EU has not imposed sanctions on Nicolás Maduro himself, but the list of EU designated officials includes important individuals in his government, including the Vice President, the General Commander of the Army, the Inspector General of the National Armed Forces, the Secretary General of the Electoral Council and the Deputy Attorney General.
The EU has been reluctant to impose broader sectoral sanctions, such as in the gold or oil industries, due to fears that such measures could adversely affect the country's economy and harm the Venezuelan population. Following a meeting of EU foreign ministers on 4 February 2019, it was confirmed that the EU's strategy of focusing on individuals rather than on sectors that could affect the population would continue for the time being. On 31 January 2019, the EU agreed to lead an international contact group (which includes the UK, France, Germany, Bolivia and Ecuador) to seek new elections and try to help resolve the political crisis in Venezuela. If after 90 days no progress is made by the group, the EU will consider whether more economic sanctions on Maduro's government are necessary.
Jeremy Hunt, UK Foreign Secretary, has been actively lobbying for new presidential elections in the country. Several EU countries gave President Maduro an ultimatum to hold new elections, which he failed to meet. As a result, the UK, France, Spain, Germany, Sweden and Denmark have all recognised Juan Guaidό as Interim President until credible elections are held. The EU Council has also made several statements to reiterate its view that recent elections appointing Maduro were not free, fair or credible.
Future sanctions and expected developments
As the practical commercial impact of the latest US sanctions on PdVSA and licensing exemptions play out, OFAC may seek to amend the sanctions, extend the expiration dates of the existing licences or grant additional licences to cover other entities, transactions or agreements.
It is possible that more individuals will be sanctioned by both the EU and US if new elections are not held. The EU's international contact group has 90 days to see if its intervention leads to change in Venezuela and, if not, the EU will consider further sanctions. These could include further targeted sanctions on additional government officials or on particular elements of the Venezuelan economy.
With regards to the oil industry, a new board is expected to be appointed at CITGO, which the US proposes to recognise as legally being in control of the company. CITGO fully supports Juan Guaidό's plans for a new government and its separation from PdVSA is successful, the OFAC licences could be amended to reflect this. However, PdVSA has indicated that it will take action to block any attempted takeovers.
How we can help
This is a complex and fast-changing area with potentially civil and criminal penalties for non-compliance. Our Corporate Crime and Regulatory Investigations team has significant expertise in this area and is well-placed to advise on these new developments.
For further support, please contact us.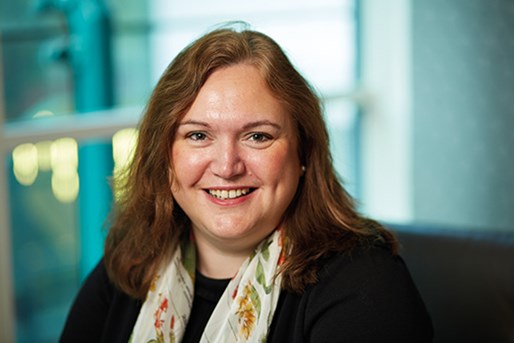 Nichola Peters
Partner, Head of Global Investigations/Inquiries
London
View profile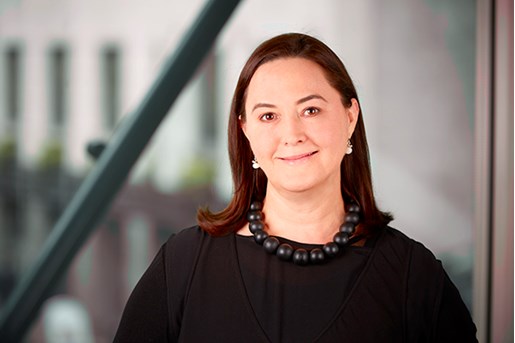 Michelle de Kluyver
Partner, Global Investigations
London, UK
View profile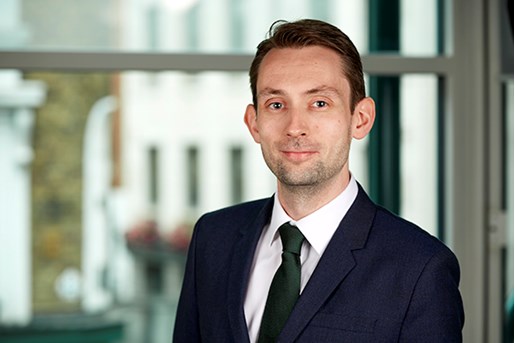 Matt Butter
Managing Associate, Corporate Crime and International Trade
London
View profile