Ahead of the UK Rail Industry Forum, sponsored by Addleshaw Goddard and held at our London office on 12th September 2018, Partner and Head of Transport, Paul Hirst, discusses why the future looks optimistic for third party sponsored rail infrastructure projects in the UK.
---
It is not easy to get a large new third party sponsored rail infrastructure project off the ground but that might be about to change.
Last year's Hansford Review looked at the opportunities for innovation and the use of alternative project delivery models on Britain's rail network, and explored the barriers that prevent or discourage third parties from investing in, and delivering, rail infrastructure projects. Network Rail enthusiastically responded with Network Rail: Open for Business, setting out ways they would change their processes and behaviours to make it easier for third parties to carry out projects and renewals on and around the railway.
Shortly after this, the Government published its HLOS for Control Period 6. The Government was clear that Network Rail must try to maximise third party funding contributions and that the regulatory framework should facilitate greater private investment. November's Strategic Vision for Rail again stressed the focus on unlocking funds for developers and other potential beneficiaries.
In March this year the DfT published its Guidance for Rail Market-Led Proposals, aimed at proposals from the private sector for new rail projects that address a new opportunity that the DfT and Network Rail have not thought of and/or not included in the HLOS, for example a new route passing through a new housing development, a traffic management system to enhance an existing signalling system, or reinstating a closed local branch line. The idea is that these proposals should be financially sustainable without government support.
For projects that need some government funding, there is the Rail Networks Enhancements Pipeline (RNEP), which will be a rolling programme of investment rather than the five year Control Period constrained enhancements cycle of the past.
These policy initiatives from the DfT and Network Rail mean that for the first time there is genuine scope to bring forward and deliver third party schemes supported by both the DfT and Network Rail. Network Rail are also much more willing to provide asset protection and have looked to streamline it.
There are some challenges, not least in protecting confidentiality and intellectual property in third party schemes, but Addleshaw Goddard have the team to help developers develop and protect their proposals and then deliver them, drawing on our expertise in rail work, development funding and finance and intellectual property.
Addleshaw Goddard's transport team is recognised as one of the most experienced in the sector, with key expertise across a range of transport projects both in the UK and overseas.
UK Rail Industry Forum
Paul will be speaking at Waterfront's UK Rail Industry Forum on 12th September 2018 in London. Book your place here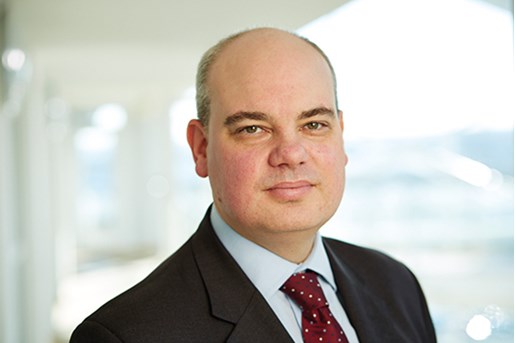 Paul Hirst
Partner, Infrastructure Projects and Co-head of Transport
United Kingdom
View profile