Included in this weeks Corporate Crime & Investigations Update: Israeli-American billionaire questioned in bribery probe; South African state attornerys probed for allegedly defrauding government; California man pleads guilty to conspiring to violate Syria sanctions
---
Bribery and Corruption
Israeli-American billionaire questioned in bribery probe
It has been reported that Israeli police have questioned Israeli-American billionaire Shari Arison in connection with a bribery investigation into Shikun & Binui, Israel's largest construction firm. Ms Arison was reportedly summoned by the Israeli police's anti-corruption arm, after her company, Arison Group, sold control of Shikun & Binui to businessman Naty Saidoff.
The investigation, which is being carried out by the Israeli police and the Israel Securities Authority, is reportedly focusing on potential bribery by a Shikun subsidiary of foreign government officials in Africa. It is alleged that these bribes may have been aimed at advancing projects worth "hundreds of millions of dollars" in Kenya and other countries.
Reuters, 12 August 2018
Two Kenyan officials arrested on suspicion of corruption relating to $3 billion railway
It is reported that authorities in Kenya have arrested two important officials in connection with alleged corruption relating to the new $3 billion Nairobi-Mombasa railway. Mohammed Abdalla Swazuri and Atanas Kariuki Maina, heads of the public land agency and the state railway respectively, have been arrested along with 16 other officials, businesspeople and companies.
According to the Kenyan anti-corruption agency, the investigation which resulted in the arrests is focusing on allegations that taxpayer money was siphoned by officials through false compensation claims for land used for the railway. The arrests were reportedly ordered by public prosecutor Noordin Mohamed Haji.
Reuters, 11 August 2018
Philippine President sacks 20 for corruption in military medical purchases
It has been reported that President of the Philippines, Rodrigo Duterte, has fired 20 people over allegations of fraud and graft in the purchasing of medical supplies for the military. Those sacked, including a general and a colonel, were allegedly involved in 17 cases of false purchase of supplies, drugs and equipment at inflated prices, according to President Duterte's spokesman.
Reuters, 13 August 2018
Money Laundering
Danske Bank may have lost customers as a result of Estonian money laundering case
A poll has reportedly shown that Danske Bank, the largest bank in Denmark, has lost 28,000 customers in 2018 as a result of public confidence dropping in the wake of allegations that its Estonia branch was involved in money laundering between 2007 and 2015. Denmark's state prosecutor has announced that it has started a criminal investigation into the bank's Estonia branch, which is already under investigation by Estonian authorities.
The bank itself has admitted to problems with its anti-money laundering controls in Estonia and started an inquiry, but it also reportedly disputes the suggestion that it has lost customers. A spokesman for the bank has reportedly stated that it has in fact registered an increase of circa 900 basic accounts in the first half of 2018.
Reuters, 14 August 2018
Fraud
South African state attorneys probed for allegedly defrauding government
It is reported that South African authorities will investigate allegations that state attorneys defrauded their government of billions of dollars through deliberately losing cases. The Special Investigating Unit (SIU), a state entity tasked with investigating malpractice in government, will reportedly look at hundreds of cases where state attorneys are alleged to have colluded with private lawyers to agree settlements on fictitious claims. South African Justice Ministor Michael Masutha highlighted the possibility of "disciplinary action as well as criminal investigations… to ensure that firm action is taken to uproot corrupt activities."
Reuters, 14 August 2018
Cyber Crime
Initial coin offering fraudster barred
The US Securities and Exchange Commission (SEC) has reportedly barred David T. Laurance, founder of Tomahawk Exploration LLC, after he perpetuated a fraudulent initial coin offering in order to fund oil exploration and drilling in California. The offering reportedly involved the sale of blockchain-based digital tokens called "Tomahawkcoins", and Mr Laurance used inflated projections of oil production and misleading suggestions regarding Tomahawk's position in terms of leases of drilling sites as promotional material.
Mr Laurance and Tomahawk have not admitted or denied the SEC's findings, but have consented to a cease and desist order. Mr Laurance has also consented to an officer and director bar, penny stock bar, and a $30,000 penalty.
SEC, 14 August 2018
Sanctions
California man pleads guilty to conspiring to violate Syria sanctions
The US Department of Justice has reported that Rasheed Al Jijakli, a Syrian-born naturalised US citizen, has pleaded guilty to a charge of conspiring to export to Syria in breach of US sanctions. The exports in question surrounded US-origin tactical gear including laser boresighters, day and night vision rifle scopes and other similar items. Mr Jijakli admitted to traveling with the equipment to Turkey in order to deliver it to rebels going to fight in Syria.
Mr Jijakli will be sentenced on 3 December 2018, and could face up to 20 years in prison.
DoJ, 14 August 2018
Environmental
UK Government trains Park Rangers in Malawi to combat the illegal wildlife trade
In advance of the London Illegal Wildlife Trade conference taking place in less than two months' time, British troops are helping to train conservation non-profit African Parks' rangers to combat the illegal wildlife trade in Malawi.
The troops' long term goal will ensure the rangers are better skilled and able to respond to threats of illegal poaching. The CEO of African Parks has been quoted as saying:
"Effective park management, including law enforcement and community development, is essential in protecting the last of the wild and combatting the illegal wildlife trade at its source. The partnership with the UK Government importantly advances our ability to ensure that these increasingly threatened areas continue to function as critical sanctuaries benefitting millions of people and animals across Africa."
The illegal wildlife trade and poaching are responsible for the loss of a number of species in Malawi and are currently driving the decline of various African animals such as lions, rhinos and elephants. The UK support is funded by DEFRA as part of a three year plan to reduce poaching activity and secure the safety of animals in Malawi's national parks.
Gov.uk, 15 August 2018
Health and Safety
£400,000 fine for exposure to Hand Arm Vibration Syndrome
Around 100 employees of Nordam Europe Limited have been exposed to Hand Arm Vibration and developed the syndrome (HAVS) over a 22 year period with at least 30 exposed to significant harm.
The HSE found that the company failed to implement a safe system of work and employees had not undergone health surveillance checks and were using a wide range of vibrating tools.
Nordam Europe Limited pleaded guilty to breaching Section 2(1) of the Health and Safety at Work etc. Act 1974, and has been fined £400,000 and ordered to pay costs of £39,620.92.
HSE, 8 August 2018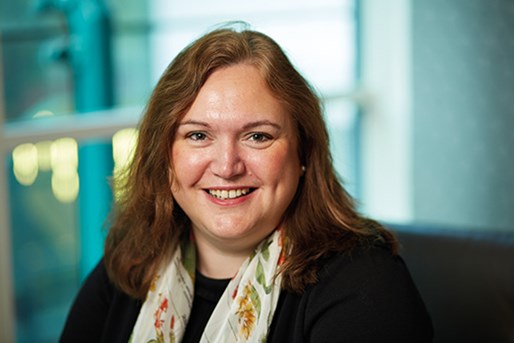 Nichola Peters
Partner, Head of Global Investigations/Inquiries
London
View profile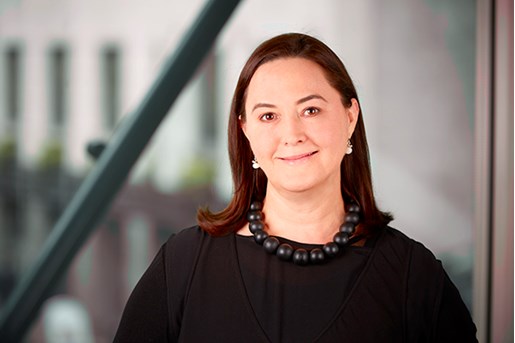 Michelle de Kluyver
Partner, Global Investigations
London, UK
View profile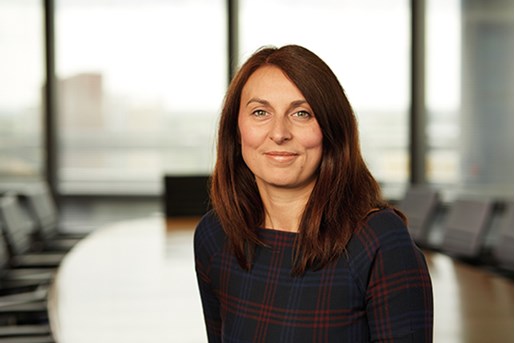 Erin Shoesmith
Partner, Health & Safety United Kingdom
View profile