Included in this weeks Corporate Crime & Investigations Update: Brazil prosecutors accuse Workers Party vice presidential candidate of administrative wrongdoing; Manafort asks to move September trial from DC to Virginia; Bank of Spain's website hit by denial-of-service attack
---
Bribery and Corruption
Brazil prosecutors accuse Workers Party vice presidential candidate of administrative wrongdoing
São Paolo state prosecutors have accused Fernando Haddad of administrative wrongdoing for payments made by UTC Participações a year after his campaign for mayor of São Paolo in 2012. The construction company allegedly paid off 3 million reais ($730,000) of Haddad's debts relating to the printing of his campaign materials. The payment was allegedly made by UTC for the purposes of obtaining illegal advantages as a contractor of public works in the city of São Paulo, once Haddad was elected into office.
Haddad denies any wrongdoing and his representative's say all graphic materials produced during the mayoral campaign were declared.
Reuters, 28 August 2018
Gunvor ex-employee's plea bargain approved by the Swiss court
The Swiss Court has approved a plea bargain with former employee of energy trader Gunvor Group, known as Pascal C. The former employee admitted to paying bribes in the Congo Republic and Ivory Coast to secure oil deals. Pascal C will not serve any jail time nor will he pay a fine.
Reuters, 28 August 2018
Legg Mason to pay SEC $34 million in second half of settlement relating to a bribery scheme
The U.S. Securities and Exchange Commission (SEC) has announced Legg Mason will pay more than $34 million to resolve a charge that it violated the Foreign Corrupt Practices Act between 2004 and 2010. The SEC said that Legg Mason's asset management subsidiary, Permal Group Inc, partnered with a French financial services company to pay bribes to Libyan officials in return for investment business from Libyan state-owned financial institutions.
The fine is the second half of a settlement announced by the Department of Justice in June. A spokeswoman announced on behalf of Legg Mason "We do not expect the payment to have any impact on future investment and operations. We are pleased that this matter with the SEC is now concluded."
Reuters, 27 August 2018
Money Laundering
Swiss financial regulator planning to loosen anti-money laundering rules for fintechs
FINMA, the Swiss financial regulator, will loosen anti-money laundering rules for smaller financial technology firms after a Swiss parliament vote in June to amend the Swiss Banking Act by creating a new fintech licence category. The measures are aimed at boosting innovation and promoting the country's position as a leading money management hub. As part of the changes, which will clarify how non-banks applying for a new licence must ensure due diligence, small institutions (with revenues under 1.5 million Swiss francs (£1.2 million)) will not have to establish an independent anti-money laundering unit with monitoring responsibilities. It is thought that the new licence will have the biggest immediate impact on activities such as crowd funding.
The federal government plans for the legislative amendments to take effect from the beginning of next January and FIMNA hopes that its own adjustments to the Anti-Money Laundering Ordinance will enter into force simultaneously.
Reuters, 29 August 2018
Manafort asks to move September trial from DC to Virginia
Paul Manafort's legal representatives have asked the Washington Federal Court if his trial for money-laundering and illegal lobbying could be moved to Roanoke, Virginia, on the basis that potential Washington jurors would be biased against him. His attorneys argued "Nowhere in the country is the bias against Mr. Manafort more apparent than here in the Washington, D.C." following recent news coverage of his conviction on bank and tax-fraud charges in Virginia and his time working for the 2016 campaign of President Donald Trump. According to Manafort's legal team, almost 91 out of every 100 Washington voters cast their ballots for Clinton in the recent elections.
U.S. District Court Judge Amy Berman Jackson had given Manafort's lawyers until the end of Wednesday to file their change of venue request but said the "overwhelming majority" of publicity around Manafort's first trial was national and not local.
Bloomberg, 29 August 2018
Fraud
Lisa Osofsky begins as Director of the SFO
The new Director of the Serious Fraud Office (SFO), Lisa Osofsky, started her five year term on Tuesday 28 August as her start date had been brought forward from 3 September. Ms Osofsky has joined the SFO from the compliance firm Exiger, where she was a Managing Director, Regional Leader and Head of Investigations for Europe, the Middle East and Africa. Mark Thompson, who served as Interim Director from the end of April, has returned to his post as Chief Operating Officer.
SFO, 28 August 2018
British gas forced to pay £2.65m after wrongly charging and misleading customers
Regulator Ofgem found that British Gas had wrongly charged almost 100,000 customers a higher rate and falsely told 2.5 million customers they had to pay to exit their fixed deals early. British Gas has been forced to pay out £2.65m as a result. British Gas claimed the overcharging was a result of a system error that rolled the affected customers onto a more expensive variable tariff. The false information was provided to 2.5 million customers in terms and conditions which inaccurately stated that customers would have to pay exit fees when, in reality, customers could switch to a better deal at any point during the 49 day "switching" window put in place by Ofgem, without a charge.
The director of conduct and enforcement at Ofgem, Anthony Pygram, said "Our enforcement action against British Gas sends a strong message to all suppliers that they must respect their customers' rights during the switching window and always treat customers fairly." British Gas refunded all overcharged customers before the investigation had finished. The company has amended its terms and conditions and has agreed to appoint an external auditor to review its policies and procedures.
City A.M., 29 August 2018
Canadian Man sentenced to prison for leading a multi-million dollar tax fraud conspiracy
Daveanan Sookdeo, 46, promoted a scheme in which Canadian citizens filed false returns with the IRS that fraudulently sought nearly $10 million in income tax refunds. The participants would then travel to the United States where they opened bank accounts and deposited the refund cheques. The money was transferred back to Canada by wire transfers.
Mr Sookdeo profited out of the scheme by charging a fee for false 1099-OID Forms which participants attached to their false income returns. He also personally filed nine false tax returns and obtained a tax refund cheque in the amount of $73,662.25.
Sookdeo was ordered to serve a three year term of supervised release and pay restitution to the IRS of $3,553,303. He is the fifth Canadian citizen to be convicted, and the second to be sentenced as part of the scheme.
DoJ, 28 August 2018
Cyber Crime
Bank of Spain's website hit by denial-of-service attack
The Bank of Spain confirmed on Monday that since Sunday, its website had been the subject of a "denial of service" cyber-attack. The central bank said that this had no effect on its communications with the European Central bank or other institutions and that there was no risk of a data breach. A spokesman announced "It is a denial of service attack that intermittently affects access to our website, but it has had no effect on the normal functioning of the entity".
Reuters, 27 August 2018
Sanctions
Standard Chartered may face another fine for Iran sanctions breaches
A coalition of enforcement and regulatory agencies including the US Department of Justice, New York's Department of Financial Services and the Manhattan District Attorney are reportedly considering a criminal penalty against Standard Chartered Bank and individual employees in connection with alleged Iranian sanctions breaches. Standard Chartered paid a $667 million fine in 2012 for concealing the movement of billions of dollars through the US on behalf of Iranian clients in breach of US sanctions at the time. The recent investigation has reportedly found evidence suggesting that the bank's Iranian business was more extensive than previously admitted. US authorities may impose a bigger fine than the $667 million the bank paid in 2012. A spokeswoman for the bank said "We continue to fully cooperate with the investigation regarding our historical sanctions compliance and are engaged in ongoing discussions with the U.S. authorities…While we do not comment on the substance of those discussions, we look forward to the resolution of this matter".
Bloomberg, 29 August 2018
Financial Regulation
Registration for FCA's Annual Meeting on 11 September 2018
The FCA is hosting its Annual Public Meeting at the QE11 Centre in London on 11 September 2018. The FCA will discuss its 2017/18 report, the FCA's strategic objective and also its three operational objectives. Registration is open to firms, consumers, trade associations and any other interested parties.
FCA, 24 August 2018
Environmental
Master and vessel owner ordered to pay fine for fishing offences
On two separate occasions, on 2 and 3 January 2017, the Jennah D vessel exceeded the 1% legal by-catch limit for bass (the limit for bass caught unintentionally). Bass made up circa 36% and 69% of two of the ship's fishing trips, far exceeding the by-catch limit. The bass caught had a value of £9,630.18.
When questioned, the vessel owner stated that he understood that he was operating under the old 2016 rules, but was advised that full guidance was published on the MMO website as to the new requirements on 29 December 2016. Mr Davey pleaded guilty and was ordered to pay a fine of £4,699, costs of £3,290.40 and a £170 victim surcharge.
Gov.uk, 23 August 2018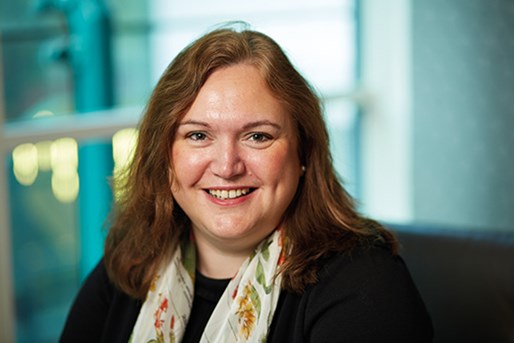 Nichola Peters
Partner, Head of Global Investigations/Inquiries
London
View profile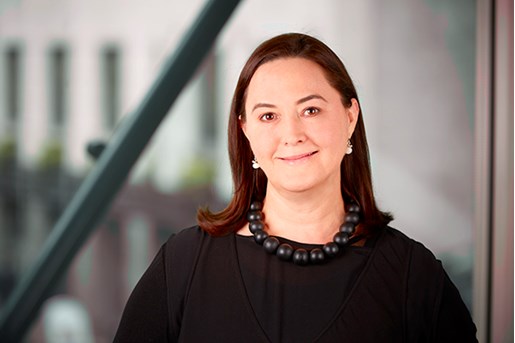 Michelle de Kluyver
Partner, Global Investigations
London, UK
View profile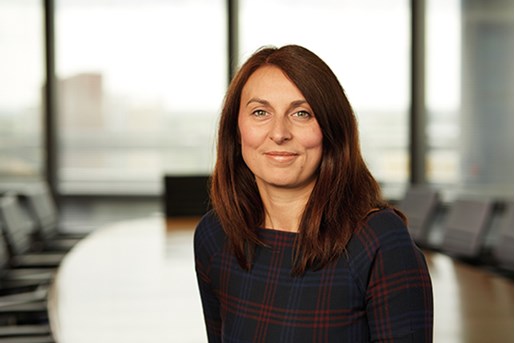 Erin Shoesmith
Partner, Health & Safety United Kingdom
View profile