Included in this weeks Corporate Crime & Investigations Update: Israeli PM questioned as suspect in corruption case; Microsoft announce Russian hackers targeted U.S. conservative think-tanks; Jeremy Hunt presses EU to adopt additional US measures on Russia
---
Bribery and Corruption
Israeli PM questioned as suspect in corruption practice with telecoms firm
Prime Minister Benjamin Netanyahu has been questioned by Israeli police on allegations of bribery of the country's largest telecoms firm, Bezeq Telecom Israel. It is alleged that the PM gave out regulatory favours to the telecom company to encourage them to post favourable reports about him and his family on one the company's websites. This is against the backdrop of two further counts of bribery for which the PM is being investigated. Netanyahu denies all charges.
Reuters, 17 August 2018
Former Gunvor employee to take plea bargain in Congo bribery case
A former employee at the global energy trader Gunvor Group has consented to a plea deal in a Swiss case, in which the individual will admit to paying bribes to obtain profitable oil deals with Congo Republic and Ivory Coast officials. In taking the plea deal, known as an "accelerated proceeding" under Swiss law, the individual will avoid a prison sentence and paying a fine but, in doing so, he may have to testify against others. As his lawyers have said "Pascal agrees he did this but others in the company, including top executives, were aware. The deal opens the door for these other people in the company to be indicted".
Reuters, 15 August 2018
Money Laundering
HKMA fines Shanghai Commercial Bank for breach of anti-money laundering rules
For the third time since 2012, the Hong Kong Monetary Authority (HKMA) has fined a bank for a breach of the 2012 anti-money laundering rules. The Shanghai Commercial Bank Ltd will have to pay a fine of HK$5 million ($636,967) because of their failure to establish and maintain effective procedures for continual monitoring of business relationships. The bank had not examined the background and purposes of transactions relating to 33 customers, which were identified as complex, unusually large or of an unusual pattern.
In April, a report by the government demonstrated the risk of money laundering in Hong Kong was medium to high level and HKMA has sought to combat this by announcing that it needs "to send a clear deterrent message to the industry". The inter-governmental body, Financial Action Task Force (FATF), will be visiting Hong Kong later this year to carry out an inspection.
Reuters, 21 August 2018
HMRC launches consultation on fees for money laundering supervisor
HM Revenue and Customs (HMRC) has asked for responses to its proposal on its plans to change the way it charges fees to the businesses it supervises under Money Laundering legislation. The discussion paper HMRC has provided sets out three different fee model options, as well as two further proposals for a late payment charge, and a "fit and proper re-testing" fee. The consultation period will close at 11.45pm on 28 September 2018.
Gov.uk, 20 August 2018
Cyber Crime
Microsoft announce Russian hackers targeted U.S. conservative think-tanks
Microsoft had to intervene last week on attempts by hackers associated with Russia's government target the websites of two right-wing U.S. think-tanks. When users tried to access the webpages for The International Republican Institute and The Hudson Institute, they were redirected to identical fake addresses where they were asked to enter usernames and passwords.
In a blog post, Microsoft announced "We're concerned that these and other attempts pose security threats to a broadening array of groups connected with both American political parties in the run-up to the 2018 elections". The Kremlin has still not responded to these accusations, although it was expected to address the report later on Tuesday.
Reuters, 21 August 2018
Sanctions
Jeremy Hunt presses EU to adopt additional US measures on Russia
On his first visit to the US as foreign secretary, Jeremy Hunt announced he hopes the EU will follow Washington's "comprehensive" response to the Salisbury nerve agent attack. The US is set to ban Russian exports of security-sensitive goods. Although Mr Hunt said Europe should engage with Russia but they must be "blunt" and be aware there is a "serious price" for their repeated incriminating actions, such as attempts to manipulate foreign elections.
Russian foreign minister Sergei Lavrov was critical of the statement, accusing the UK of trying to "dictate" EU policy towards Russia months before it is due to leave the union.
BBC, 21 August 2018
Financial Regulation
KPMG and Senior Statutory Auditor receive heavy fines for audit of Ted Baker Plc
KPMG and Michael Francis Barradell, Senior Statutory Auditor and Audit Engagement Partner, have received heavy fines from the Financial Reporting Council for their admitted misconduct in auditing Ted Baker plc and No Ordinary Designer Label Limited. KPMG was providing expert witness services to Ted Baker in concurrent court proceedings; as such, had lost their independence in relation to the Audits. KPMG and Mr Barradell admitted that their conduct fell significantly below the standards expected of a Member and Member Firm of the Institute of Chartered Accounts in England and Wales. KPMG and Mr Barradell have been fined £2,100,000 and £80,000 respectively in discounted settlement sums for admitting their misconduct.
FRC, 20 August 2018
FCA commences criminal prosecution for operating unauthorised investment scheme
he FCA has commenced proceedings against Mark Barry Starling for operating a collective investment scheme without authorisation and exemption as well as two counts of fraud. After an initial hearing at City of London Magistrates' Court, the case was passed to Southwark Crown Court, with a hearing scheduled for 18 September 2018.
FCA, 21 August 2018
Environmental
Light aircraft used to target illegal abstraction investigations
The Environment Agency is now using digital imaging collected by light aircraft in the East Midlands to prevent the illegal abstraction of water from rivers and streams. This new means of monitoring illegal activity is helping the Environment Agency to target high invasion areas and put a stop to illegal abstraction that can cause harm to the environment and wildlife.
The Environment Agency needs to manage water abstraction in order that the needs of the environment and the rights of existing lawful water users are fairly balanced during periods of dry weather. 93 abstraction licences in the East Midlands have had restrictions placed on them in the last few weeks to reduce abstractions and 16 licence holders have been told to cease abstracting completely.
Gov.uk, 22 August 2018
Health and Safety
Metal forging company fined following worker fatality
Billy Fairweather was killed in July 2015 as he hammered pieces of hard alloy with a hammer. One of the pieces of alloy was ejected towards him propelling him backwards and he sustained fatal injuries.
The HSE investigation found that the risks associated with the task had not been properly assessed, the correct hammer and crew were not being used and a safe system of work was not in place. Abbey Forged Products Ltd pleaded guilty to breaching Section 2(1) of the Health and Safety at Work Act 1974. It was fined £500,000 with £23,756.47 in costs.
SHP, 21 August 2018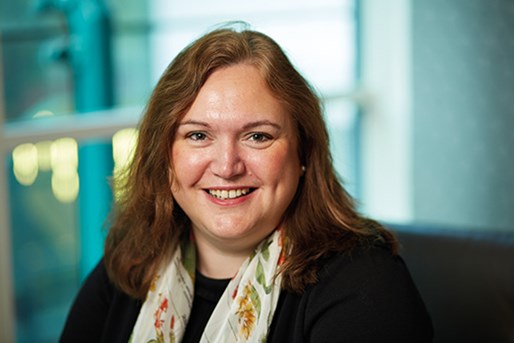 Nichola Peters
Partner, Head of Global Investigations/Inquiries
London
View profile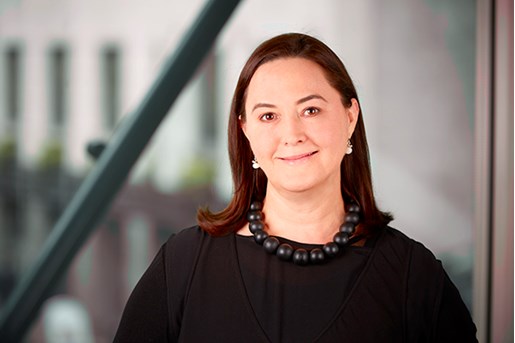 Michelle de Kluyver
Partner, Global Investigations
London, UK
View profile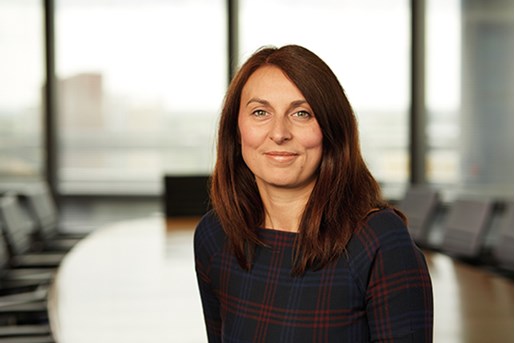 Erin Shoesmith
Partner, Health & Safety United Kingdom
View profile