Included in this weeks Corporate Crime & Investigations Update: Revolut makes suspected money laundering report to UK authorities;Fraud convictions in SFO Euribor manipulation case; Two jailed for cyber attack on National Lottery.
---
Bribery and Corruption
Arrest warrant issued for Benedikt Sobotka
The SFO has announced that an arrest warrant has been issued for the CEO of Eurasian Resources Group S.à.r.l., Benedikt Sobotka. Mr Sobotka is wanted by the SFO in connection with an offence of failing to comply with a direction, contrary to Section 2(2) and (13) of the Criminal Justice Act 1987, after he failed to appear for questioning on 26 June 2018 in connection with the ongoing investigation into ENRC. The offence with which Mr Sobotka is charged could lead to a prison sentence of up to 6 months and an unlimited fine.
Bribery lawsuit against Och-Ziff executives dismissed
The bribery lawsuit brought by the SEC against Michael Cohen and Vanja Baros, former executives at Och-Ziff Capital Management Group LLC, has reportedly been dismissed. Mr Cohen and Mr Baros were previously accused of arranging bribes in relation to natural resources transactions and investments in Chad, Democratic Republic of Congo, Guinea, Libya and Niger. Och-Ziff reached a settlement worth $412 million on related matters in September 2016, with one unit of the business pleading guilty to a criminal conspiracy charge. However, the SEC missed a five year deadline to sue Mr Cohen and Mr Baros and will now be unable to fine, recoup profit from, or obtain injunctions against the former executives.
Money Laundering
Revolut makes suspected money laundering report to UK authorities
It is reported that digital bank Revolut has reported suspected money laundering on its network to UK agencies the Financial Conduct Authority and the National Crime Agency. A Revolut spokesman reportedly confirmed that the sums of money involved were not large and the reports routine. Revolut offers select banking services digitally, and customers are able to open accounts, obtain debit cards and otherwise manage their money through an app. There have however been questions raised about the compliance capabilities of banks which function online only, given their rapidly growing popularity.
Former Venezuelan official pleads guilty to money laundering
The US Department of Justice has announced that Luis Carlos De Leon-Perez (De Leon), a former Venezuelan official, has pleaded guilty to his involvement in an international money laundering and bribery scheme currently under investigation. The scheme reportedly involved bribes given to the Venezuelan state-owned and state-controlled energy firm, Petroleus de Venezuela S.A (PDVSA). The bribes were paid by owners of companies based in the US to government officials in Venezuela in order to win energy contracts and priority payment on invoices.
In his plea agreement, Mr De Leon admitted soliciting and directing bribes from several individuals based in the US to PDVSA officials in order to assist US companies. He also admitted to then conspiring to launder and conceal the proceeds of the scheme through a series of international transactions.
Fraud
Fraud convictions in SFO Euribor manipulation case
The SFO has announced that Phillipe Moryoussef, a former senior employee of Barclays Bank, has been found guilty of fraud in connection with the manipulation of the Euro Interbank Offered Rate (Euribor) during the financial crisis. Former Principal Trader at Deutsche Bank, Christian Bittar, pleaded guilty earlier this year. Mark Thompson, Director of the Serious Fraud Office, has stated that Mr Moryoussef and Mr Bittar were "senior figures who abused their positions for personal gain and to advantage the banks they worked for". They will be sentenced on 20 July 2018.
Three jailed for $20 million mortgage fraud scheme
The US Department of Justice has reported that three California residents who managed foreclosure rescue companies have been sentenced to prison in relation to a fraudulent foreclosure rescue scheme. Dorothy Matsuba, Jamie Matsuba and Thomas Matsuba reportedly defrauded homeowners in financial trouble by offering to prevent foreclosure of their properties through short sales, before renting those properties out to third parties and presenting fraudulent documentation to delay the foreclosure process. They also reportedly filed for bankruptcy on behalf of homeowners without their knowledge in some cases and invented liens over the properties. The individuals have been sentenced to 240, 135, and 168 months in prison respectively.
Cyber Crime
Two jailed for cyber attack on National Lottery
Daniel Thompson and Idris Kayode Akinwunmi have reportedly been sentenced to eight months and four months respectively in prison in connection with cyber attacks launched on the National Lottery in November 2016. Camelot, the entity responsible for running the National Lottery, identified thousands of IP addresses attempting to access National Lottery customer accounts and reported this to the National Crime Agency. NCA investigators were then able to link the IP addresses to Mr Thompson and Mr Akinwunmi, who had used an online application to attempt to infiltrate customer accounts. Both men subsequently pleaded guilty to offences in connection with the hacking attempts.
Twelve Russian intelligence officers indicted in the US
The US Department of Justice has announced that a grand jury based in the District of Columbia has indicted twelve Russian nationals for cyber crime designed to interfere with the US presidential election in 2016. It is alleged that the twelve Russian nationals were members of the GRU, an intelligence agency within the Main Intelligence Directorate of the Russian military. During 2016, the GRU was involved in "spearphishing" volunteers and employees of Hilary Clinton's presidential campaign, in order to obtain usernames and passwords for the computer networks of the Democratic Congressional Campaign Committee (DCCC) and the Democratic National Committee (DNC). Once inside the network, the GRU was able to steal documents and then release them strategically in an effort to disrupt the election. It is further alleged that once rumours of Russian involvement in the hacking began to circulate, GRU officials took steps to divert attention through fictitious Facebook and Twitter accounts attributed to US activists and blogposts attributing the cyber attacks to a lone Romanian national.
Sanctions
Iran lawsuit against US sanctions
It has been reported that Iran has filed a lawsuit in the International Court of Justice based on claims that the US decision to pull out of a nuclear deal breaches a 1955 treaty between the countries. It is claimed that Donald Trump's decision to withdraw from the nuclear deal which saw Iran limit its nuclear programme under UN supervision violates the Treaty of Amity, Economic Relations and Consular Rights. The Treaty has been in place since before the Islamic Revolution of 1979 and Iran will now seek to rely on it in an effort to have sanctions provisionally lifted ahead of more detailed arguments being made.
Financial Regulation
FCA Director of Enforcement and Market Oversight delivers speech on Mifid II and combatting financial crime
The FCA has published a speech made by Mark Steward, Director of Enforcement and Market Oversight, delivered on 3 July 2018. As well as updating the market on developments in relation to the Markets in Financial Instruments Directive (Mifid II), Mr Steward took the opportunity to highlight the emerging risk of money laundering in capital markets. He reported that the FCA is currently involved in several investigations into seemingly superfluous capital market transactions, which could be being used to facilitate criminal behaviour. He also reported that the FCA has commenced several investigations into firms' systems and controls with a view to potentially bringing criminal prosecutions under the Money Laundering Regulations.
Environmental
Operation Clampdown and licence blitz target illegal fishing
Operation Clampdown 6 (a national fishing licence operation) involved 500 volunteers from the Voluntary Bailiff Service who undertook 6555 hours of patrols and reported 111 illegal fishing incidents to the Environment Agency and 34 incidents to the police during the 2018 close season (15 March – 15 June).
During the first two weekends of the new season, the operation checked 1461 licences and reported 88 anglers fishing without a licence. The individuals found guilty of unlicensed fishing face a possible conviction and a fine of up to £2,500.
Graeme Storey (Fisheries Manager at the EA) was quoted as saying "Environment Agency fisheries enforcement patrols continue all year round. Anyone tempted to fish illegally should know that they are likely to be challenged at any time of the day or night. With the support of our partners and the VBS there is an increased likelihood of being caught out – don't risk it."
Health and Safety
£200,000 fine for dairy following serious burns incident
Tomlinson's Dairies Limited has been fined after a worker suffered serious burns by being covered in hot caustic and steam. The worker was modifying pipework when a valve opened covering him in steam.
There was no isolation of the plant and pipework and an insufficient risk control system was in place.
The company was fined £200,000 plus costs of £4267.20 after pleading guilty to a breach of section 2 (1) of the Health and Safety at Work Act 1974.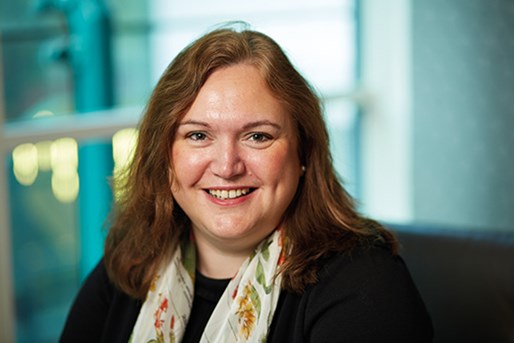 Nichola Peters
Partner, Head of Global Investigations/Inquiries
London
View profile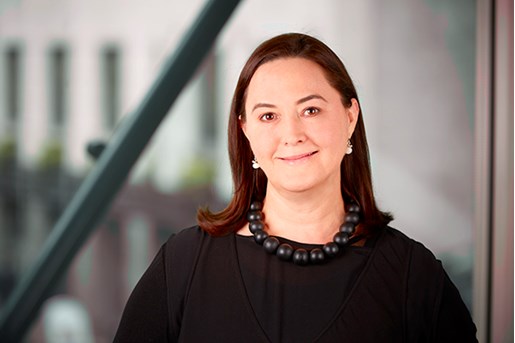 Michelle de Kluyver
Partner, Global Investigations
London, UK
View profile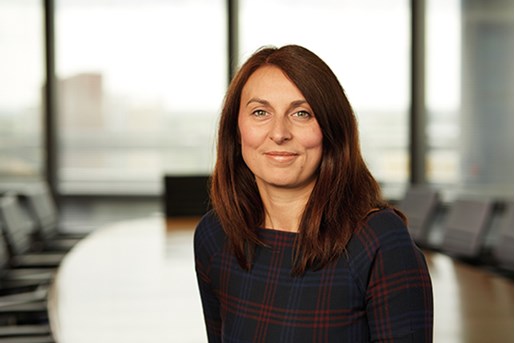 Erin Shoesmith
Partner, Health & Safety United Kingdom
View profile