Included in this issue: Dominic Chappell ordered to pay £87,000 by Pensions Regulator, Germany refuses to extradite traders for SFO Euribor trial, Equifax data breach bigger than expected and more...
---
General
FCA fines Vanquis £1,976,000 for failure to disclose to customers
Credit card lender Vanquis has been fined £1,976,000 by the FCA for failing to disclose the full price of an add-on product offered to customers since 2003. The firm had been offering a Repayment Option Plan (ROP), as part of which they told customers how the product worked and the monthly charge, but not the full cost of the product which included an interest component on the end of month unpaid balance. The firm will also voluntarily repay approximately £168,781,000 in compensation, which amounts to the amount of the charges not disclosed to customers when they bought the ROP.
Director of Enforcement at the FCA, Mark Steward, criticised Vanquis for failing to fully inform customers, highlighting that customers chose the ROP to manage their credit without realising the product might instead lead to their indebtedness increasing. The initial fine of £2,822,900 was reduced as a result of Vanquis agreeing it had breached FCA Principles, making it eligible for a 30% discount.
Dominic Chappell ordered to pay £87,000 by Pensions Regulator
Dominic Chappell, the man behind the £1 purchase of BHS in 2015, has been ordered to pay £87,000 by the Pensions Regulator for failing to hand over information related to the collapse of the retailer. The Pensions Regulator, which is investigating the sale of BHS to Chappell's company, Retail Acquisitions Ltd, and its subsequent collapse, required Chappell to produce documents using its power under section 72 of the Pensions Act 2004.
The amount ordered consists of a £50,000 fine and £37,000 in costs. District Judge Gary Lucie, who ordered the fine said: "The court must send a message to those in senior positions that refusal to answer questions under section 72 will not be tolerated. The law is there for a purpose and it must be enforced. There is a complete lack of remorse on Mr Chappell's part."
The Pensions Regulator, 23 February 2018
Draft Order brings Financial Services Act 2012 offences within scope of DPA
A draft version of the new Crime and Courts Act 2013 (Deferred Prosecution Agreements) Order 2018 has been published, which will bring the offences of making misleading statements (s89 FSA) and making a misleading impression (s90 FSA) within the scope of a Deferred Prosecution Agreement. The draft Order does not yet have an implementation date but is expected to be imminent.
Money Laundering
National Crime Agency secures first unexplained wealth orders
The NCA has secured two unexplained wealth orders (UWOs) against what is believed to be a politically exposed person (PEP), the first time such orders have been granted and tested in the courts. The UWO has been granted to investigate assets totalling £22m, relating to two properties in England. Interim freezing orders were also granted, preventing sale or transfer of the assets while subject to the UWO.
Fraud
Germany refuses to extradite traders for SFO Euribor trial
The Frankfurt state prosecutor's office confirmed this week that they have formally denied the extradition applications for four Deutsche Bank and one Société Générale employees who the SFO had been trying to extradite to the UK. The individuals face charges in the UK that they manipulated the Euro Interbank Offered Rate. The German prosecutors have ruled that too much time has elapsed under the German statute of limitations to enforce the European arrest warrants and extradite the individuals to the UK.
The SFO has been investigating benchmark rate manipulation since 2012 and four other former Deutsche Bank traders face trial in April 2018 over charges relating to conspiracy to defraud for allegedly manipulating Euribor between January 2005 and December 2009.
Welsh footballer sentenced in apprenticeship scam
Former Welsh football international, Mark Aizlewood, along withdunny two accomplices, have been sentenced to a total of 25 years and 5 months' imprisonment for undertaking a £5m fraud scheme, centred on a fraudulent apprenticeship programme that targeted colleges, charities and football clubs. Three other men were also sentenced last year following guilty pleas. The men ran Luis Michael Training Ltd, which created fake apprenticeships for aspiring football coaches, enabling the fraudsters to divert away £5m of public funds given by the Skills Funding Agency.
SFO General Counsel Alun Milford has spoken out against the "cynical crimes" which targeted public money intended to "give young people a start in life". Mark Aizlewood himself was sentenced to six years for his part.
Cyber Crime
Equifax data breach bigger than expected
Equifax has revealed the data breach reported in September 2017 hit more people than initially thought. Previous reports had estimated the number hit by the hack was around 145 million US customers. However, the beleaguered credit-rating company has revealed that details for a further 2.4 million US customers was stolen.
The announcement came on the same day Equifax reported its full-year earnings, revealing the cost of the data breach to be more than $114m last year following costly insurance pay-outs.
Sanctions
Government releases report on UK Sanctions post-Brexit
The EU External Affairs Sub-Committee has received a response from the Minister for Europe and the Americas, Foreign and Commonwealth Office, Sir Alan Duncan MP, to its report on the effectiveness of the UK's sanctions policies following the UK's exit from the EU. The report was published in December 2017 and concludes that the UK's sanctions policy would be undermined and weakened by Brexit, unless it can agree arrangements for future sanctions cooperation with the EU. Failing this, it is feared that the UK could be left with less effective unilateral sanctions, or be forced to align itself with EU sanctions anyway despite having no influence over EU policy making.
Parliament.uk, 26 February 2018
Financial Regulation
Carney calls for cryptocurrency regulation to prevent illegal activities
Bank of England governor Mark Carney has called for cryptocurrencies to be regulated and held "to the same standards as the rest of the financial system" in an effort to crack down on illegal activities. In a speech, he confirmed that while cryptocurrencies like Bitcoin do not currently threaten financial stability and should not be banned, regulation should be implemented to "combat illicit activities, promote market integrity, and protect the safety and soundness of the financial system".
Environmental
Holiday park company fined £8,500 for illegal waste fire
Seaside Leisure Parks Ltd, a Lincolnshire holiday park company, was ordered to pay over £8,500 after being convicted of burning a waste pile consisting of mattresses, sofas and plastic chairs, amongst other things, on 4 July 2017. The Environment Agency (EA) attended the fire in July 2017 and observed acrid smoke blowing across Seaside Leisure's Ingoldmells site, resulting in the Fire and Rescue Service being called. The EA also found evidence of previous waste fires on the site.
Following the incident, Seaside Leisure did not remove the waste for another month, instead leaving the waste and fire residues on site. The company had previously been warned for the same type of offending in two letters from the EA in 2010.
The company, which operates five parks across the county, admitted that the waste costs formed a considerable part of their running costs. They were convicted at Lincoln magistrates' Court, and ordered to pay a £5,000 fine as well as £3,496.50 in costs and a victim surcharge of £170.
Health and Safety
£1.1m fine for Martin Baker Aircraft Company following Red Arrows pilot death
Martin Baker Aircraft Company Ltd, the ejection seat manufacturer behind the seat that failed in 2011 resulting in the death of a Red Arrows pilot, has been ordered to pay £1.1 million for health and safety failings.
The company supplied an ejection seat that failed in the incident in 2011. The HSE's investigation found that a mechanical fault led to the failure of the parachute deployment mechanism designed to bring the 35-year-old pilot to ground safely. This resulted in the main parachute failing to deploy. Flt Lt Cunningham suffered multiple serious injuries and was pronounced dead shortly after being airlifted to hospital.
Martin Baker Aircraft Company Ltd pleaded guilty to breaching Section 3 (1) of the Health and Safety at Work Act. The company has been fined £1.1 million and ordered to pay costs of £550,000.
Airport baggage handling company fined £550,000
Swissport GB Limited, the airport baggage and cargo handler, has been fined following two accidents at Luton Airport in 2015.
A ramp agent and team leader for Swissport GB Limited were working at Luton Airport using a flatbed lorry and a belt loader to unload bags. One of the workers climbed into the cab of the flatbed, checked his mirrors and drove away not realising the other worker was still on the vehicle when it drove away. He fell off the moving vehicle onto the ground sustaining bruising and damage to his spine. He was off work for eight weeks.
Luton Crown Court heard that Swissport GB Limited had not adequately assessed the risk or implemented a safe system of work to address the risk of employees falling from the rear of flatbed vehicles being driven away with workers still on the flatbed. The court heard that Swissport had failed to ensure that work at height on high-loaders was properly planned, appropriately supervised and carried out in a safe manner.
Swissport GB Ltd pleaded guilty to breaching Sections 2 (1) and 3 (1) of the Health and Safety at Work1974 and Regulation 4 (1) of the Work at Height Regulations 2005. The company was fined £502,000 and ordered to pay costs of £44,444.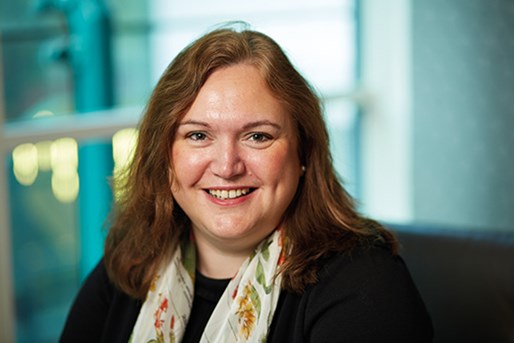 Nichola Peters
Partner, Head of Global Investigations/Inquiries
London
View profile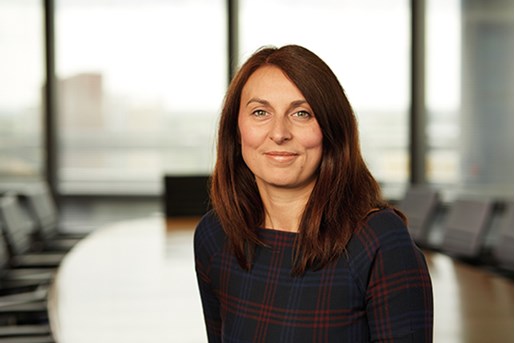 Erin Shoesmith
Partner, Health & Safety United Kingdom
View profile