Included in this weeks Corporate Crime & Investigations Update: VW CEO investigated for corruption; Danske Bank's Estonian branch faces complaints of money laundering; FCA proposes new crowd funding platform rules.
---
Bribery and Corruption
VW CEO investigated for corruption
Former Chief Executive of Volkswagen, Martin Winterkorn, is being investigated by German prosecutors for a financial transfer of approximately 3.4 million euros into Bank Vontobel in Switzerland that was made after an inquiry into his role in the VW manipulation of anti-pollution tests. Mr Winterkorn stepped down as CEO after the 2015 pollution and cheating scandal broke. German and United States prosecutors are investigating whether he had knowledge of emissions fraud or failed to inform investors in a timely manner. The financial transfer is to be examined in the context of what Mr Winterkorn knew at the time and whether the purpose was to move funds out of Germany ahead of a potential prosecution. Mr Winterkorn is not being investigated for tax evasion but prosecutors have passed on findings to the tax authorities.
Reuters, 30 July 2018
Grant Thornton investigation closed
The Financial Reporting Council has closed its investigation into Grant Thornton, concerning the audits of Globo Plc's consolidated financial statements during the period December 2013 to December 2014. The company's founder, Costis Papadimitrakopoulos, and finance chief, Dimitris Gryparis, resigned notifying the board of directors about misrepresentation of the company's finances. The company was placed into administration and delisted from AIM while facing accusations that the revenue was based on fictitious sales invoices. Papadimitrakopoulos refuted the accusations but admitted to quietly selling £12.4 million shares unbeknownst to the company and market.
Evening Standard, 31 July 2018
China's internet tsar, Lu Wei, charged with bribery
China's former senior official and chief of internet regulation, Lu Wei, has been charged with bribery. Mr Lu oversaw the department of online media regulation in China and was effectively "gatekeeper of China's internet". Mr Lu was listed by Time Magazine's as being one of 100 most influential people, having quickly risen through Chinese official ranks. It is alleged that he used his position to take advantage of other officials by seeking profits for others and that he accepted large amounts of money and property. In July 2015, he was replaced by Xu Lin without explanation. In November 2017, China's anti-corruption agency announced Mr Lu had been detained amid an internal corruption probe. In February 2018, it was announced that Mr Lu had been expelled from the Communist Party and dismissed from public office.
BBC, 25 July 2018
Money Laundering
Danske Bank's Estonian branch faces complaints of money laundering
Bill Browder, a foreign money manager in Russia, has filed a new criminal complaint in Estonia against Denmark's Danske Bank following a previous complaint made by him to Danish authorities concerning an allegation of money laundering at the bank's Estonian branch. The new complaint targets 26 bankers who worked at the Estonian branch.
The Estonian prosecutor's office is analysing the complaint and then has ten days to decide whether to begin a criminal investigation. The bank has stated its willingness to forgo profits made from transactions in Estonia subject to money laundering investigations. It also admitted to having flawed anti-money laundering controls in Estonia in the past, which resulted in them launching their own investigation. Danske Bank shares have fallen 22 percent this year.
Reuters, 25 July 2018
First UK law enforcement agency to confiscate money via conversion of Bitcoin into Sterling
The Crown Prosecution Service gave permission to Surrey Police to convert £1.2 million Bitcoin into Sterling to be confiscated under the Proceeds of Crime Act 2002. Surrey Police were alerted to a rented Virginia Water home in April 2017 after a senior gang member was witnessed being kidnapped from the property. The property was found to contain a large cannabis factory and led police to a second Cobham home containing a keepkey device which stored £1.2 million worth of Bitcoin. A confiscation order was made against the gang member, who was convicted of money laundering and drugs offences, in the sum of £1,447,935.70. Surrey Police said it was the first UK law enforcement agency to confiscate money through converting Bitcoin into Sterling.
BBC, 21 July 2018
Fraud
Former HSBC trader wins appeal against US extradition
Stuart Scott, HSBC's former head of cash trading for Europe, the Middle East and Africa, has won a court battle against the US government over his extradition. The US had wanted to extradite Scott to face fraud charges there after it was alleged he defrauded Cairn Energy plc in a $3.5 billion currency trade in 2011. The High Court judge held that it was not in the interests of justice to send Scott to the US as most of the alleged crimes took place in Britain despite his former colleague, Mark Johnson, already having been tried and sentenced to two years in prison in the US.
Reuters, 31 July 2018
US fraud case against former Managing Director of Jefferies Group LLC dropped
Former Managing Director of Jefferies Group LLC, Jesse Litvak, has had the fraud case against him in the US dropped, after the Second Circuit Court of Appeals vacated his sentence. US prosecutors have stated they do not intend to pursue him again. Mr Litvak was originally imprisoned for alleged falsification of mortgage-bond prices whilst negotiating trades, resulting in him serving seven months of a two-year sentence. The US prosecutors' decision to drop the case may affect two pending cases against former Nomura Holdings Inc. traders and two former Royal Bank of Scotland Group Plc traders who pleaded guilty. Under an agreement with prosecutors the two RBS traders are allowed to withdraw their pleas.
Bloomberg, 30 July 2018
Minister for the Constitution launches new profession to fight fraud and economic crime
The Minister for the Constitution, Chloe Smith MP, has announced a new cross-Governmental counter fraud community, the Government Counter Fraud Profession (GCFP), is being launched. The GCFP is aimed at developing a common framework of professional standards and competencies for counter fraud specialists, introducing a professional skills platform, enabling organisations to identify skills and deficits, improving access and delivering better products for fraud investigations, risk assessment or data analysis and enhancing knowledge of fraud and its prevention. GCFP begins on 9 October 2018.
GOV.uk, 30 July 2018
Sanctions
EU sanctions Russian firms over their involvement with Crimea Bridge
Six Russian firms have had their EU assets frozen for their involvement with the construction of the Crimea Bridge. No EU persons or entities will be able to make funds available to those sanctioned. Construction firms such as PJSC Mostotrest and CJSC VAD have been named in a statement from the Council of the European Union. The other companies named include engineering firm GPSM, Zaliv Shipyard and construction groups SGM and Stroygazmontazh Most OOO.
The new road-and-rail bridge will link Russia to the Crimean peninsula, which was seized by Russia in a 2014 uprising. The uprising toppled Ukraine's pro-Russian president. The bridge is being condemned by the West as an illegal annexation. The EU has stated the $3.6 billion bridge, unveiled by President Vladimir Putin, is a further violation of Ukraine's sovereignty. Ukraine's foreign minister Pavlo Klimkin welcomed the sanctions.
Reuters, 31 July 2018
Financial Regulation
FCA proposes new crowd funding platform rules
The FCA has proposed changes to rules concerning loan-based crowd funding business models. The FCA is inviting proposals for loan based firms which cover: proposals to ensure investors receive clear and accurate information about a potential investment and the risks involved, to ensure investors are adequately remunerated for the risks they are taking, proposals for transparent and robust systems for assessing the risk, the value and price of loans, and fair/transparent charges to investors, as well as proposals to promote good governance and the extension of existing marketing restrictions for investment-based crowd funding to loan-based platforms. The FCA has also proposed to apply rules which would normally apply to home finance providers to P2P platforms where at least one of the investors is not an authorised home finance provider with the aim of better protecting customers buying a mortgage or home finance product through loan-based crowd funding.
FCA, 27 July 2018
FCA consults on rules and guidance for e-money sectors
The FCA's Consultation Paper proposes to extend the application of the Principles for Business to cover a wider category of business, including payment services and e-money sectors, whose activity is not regulated under the Financial Services and Markets Act 2000. This aims to improve conduct standards and communications in the payment and e-money sectors.
The FCA has suggested there should be new guidance for firms that advertise payment services involving a currency conversion, to ensure customers are not misled. The FCA welcomes comments on the proposal set out in the Consultation Paper, which closes on the 1 November 2018.
FCA, 1 August 2018
Health and Safety
Firm fined £145,000 for double fatality
Harford Attachments Limited have been fined after two workers were killed following an explosion caused by a flammable vapour generating as they cleaned or flushed a spray paint gun.
The investigation into the incident by the HSE found that there was an inconsistent and incomplete approach to health and safety by the company and its employees.
Harford Attachments Limited pleaded guilty to breaching Section 2(1) of the Health & Safety at Work etc. Act 1974 and breaching Regulation 6(4)(f)(i) of the Dangerous Substances and Explosive Atmosphere Regulations 2002. The firm was fined £145,000 and ordered to pay costs of £65,900.
SHP, 30 July 2018
Food flavouring company fined following two separate health and safety incidents
Frutarom (UK) Ltd have been fined £160,000 in total following two separate incidents which occurred in October 2016 and June 2017.
In the 2016 incident, toxic gas was released as a worker decanted the liquid into a container. The HSE found that worker had not been instructed by the company in relation to industry standard practices when completing the task. Frutarom (UK) Ltd pleaded guilty to breaching Section 2 of the Health and Safety at Work etc. Act 1974. The company was fined £60,000 and ordered to pay costs of £5,603.90.
In June 2017, a worker came into contact with mixing blades within a machine and lost four fingers. The company had not prevented access to the machine after not identifying it as a risk. The company pleaded guilty to breaching Section 3(1) of Health and Safety at Work Act 1974. It was fined £100,000 and ordered to pay costs of £3,992.51.
SHP, 1 August 2018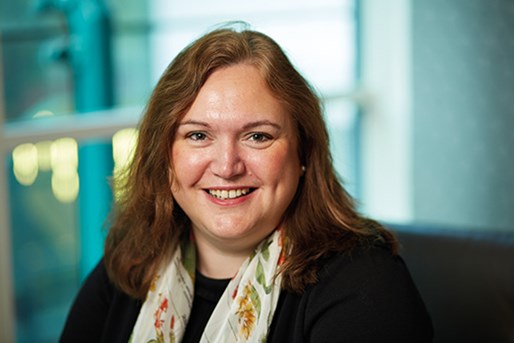 Nichola Peters
Partner, Head of Global Investigations/Inquiries
London
View profile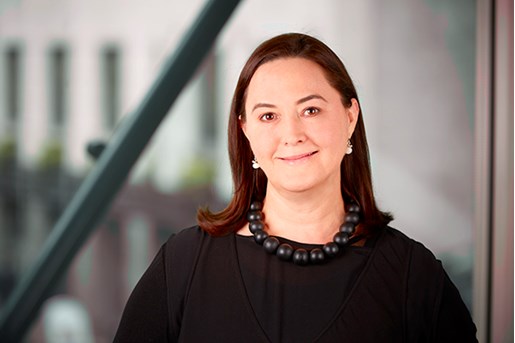 Michelle de Kluyver
Partner, Global Investigations
London, UK
View profile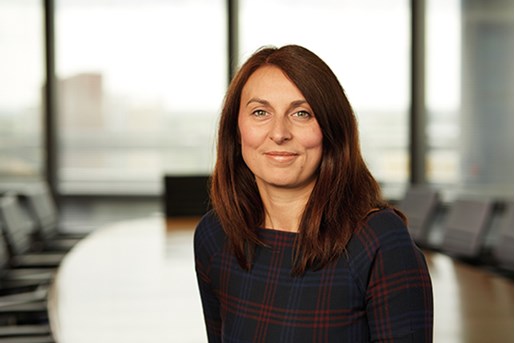 Erin Shoesmith
Partner, Health & Safety United Kingdom
View profile