Included in this weeks Corporate Crime & Investigations Update: Leader of Spain's opposition party suspected of bribery; Deutshce Bank still plagued by money laundering; US imposes further sanctions on Russia.
---
Bribery and Corruption
Leader of Spain's opposition party suspected of bribery
The Spanish High Court has found that there were signs of impropriety in relation to the award of Masters Degrees to a group of students nine years ago, including the new opposition leader Pablo Casado. Mr Casado took over as the leader of the Popular Party in July. The court ruled that it could not hear the case because of immunity laws afforded to members of parliament and has passed the case to the Supreme Court to interpret the immunity position. The case follows the resignation in April of a fellow Popular Party member, Cristina Cifuentas, over claims she falsified her degree.
Reuters, 6 August 2018
Former Vicce President of Argentina, Amado Boudou found guilty anf sentenced in corruption case
The former Argentine economy minister and vice president was found guilty and sentenced to five years and 10 months of prison on charges of corruption. Boudou made a deal, in his position as economy minister, to help a money printing company exit out of bankruptcy in exchange for an equity stake in 2010. This is the highest profile sentencing amongst corruption proceedings against officials in the former President Cristina Fernández de Kirchner's administration. Mrs Kirchner and her supporters have labelled these proceedings as political persecution, whilst Mrs Kirchner herself currently enjoys immunity from an indictment on corruption charges in her position a senator.
Reuters, 7 August 2018
Money Laundering
Deutsche Bank still plagued by money laundering
Germany's largest lender conducted sample testing of its investment bank customer files at the beginning of June and July this year, and found failings in its new customer KYC checks. This comes more than a year after the bank was fined almost $700 million for enabling money laundering. The fines included $630 million over artificial trades between Moscow, London and New York to launder money out of Russia in January 2017, and $41 million to the US Reserve over the failure of the bank's systems to detect money laundering in May 2017. The reviews found Deutsche Bank's internal processes were too complex and not efficient enough. Despite recently cutting thousands of jobs and scaling back its global investment bank, Deutsche Bank confirmed that it has increased the number of staff involved in its customer onboarding processes. Although some problem areas were identified, including lower pass rates in the Netherlands and the United States, the review also highlights improvements made, including a higher pass rate in Russia.
Reuters, 3 August 2018
Malaysia ex-PM Najib charged with money laundering
The former prime minister of Malaysia is to be charged in connection with a multi-billion-dollar scandal at state fund 1 Malaysia Development Berhad (1MDB). The national regulator, the Malaysian Anti-Corruption Commission, said he would be charged under the money-laundering act after an investigation that was reopened when his successor, Mahathir Mohamad was elected prime minister. Last month Najib was arrested and charged with abuse of power and criminal breach of trust for an alleged transfer of 42 million ringgit (£8 million) into his personal bank account from SRC International, a former unit of 1MDB. Najib pleaded not guilty and was released after posting bail.
Reuters, 8 August 2018
Fraud
Former CEO of Convergex Global Markets Pleads Guilty for Role in Securities and Wire Fraud Scheme
In federal court in New Jersey, Anthony Blumberg, the former CEO of Convergex Global Marked Limited, pleaded guilty to one count of conspiracy to commit securities and wire fraud from 2006 to 2011. This is the fourth individual to plead guilty after the investigation into ConvergEx Group and its wholly owned subsidiary, CGM Limited. Subsidiaries of ConvergEx Group offered global trading services through CGM Limited. Traders at CGM Limited executed the orders and sometimes added a mark-down on the sale of securities or a mark-up on the purchase of a securities to the prices they had obtained for non-fiduciary clients. This process was otherwise known as a "spread".
Blumberg admitted that on several occasions from 2007 to 2011, he and traders acting under his direction, sent false reports containing fabricated information (known as "time and sales reports") to cover up the spreads, when requests were sent by clients asking for further information. The former CEO and his co-conspirators also falsified real-time transactional data provided to a client by providing "batch fills" that hid the information the client sought.
DoJ, 7 August 2018
Cyber Crime
Apple chipmaker back in full operation after malware attack and blames WannaCry variant for plant closures
Taiwan Semiconductor Manufacturing Company (TSMC) has now recovered after malware shut down parts of its factories over the weekend. The Taiwanese company produces chips for Apple's iPhone and has confirmed that it will be able to fill orders in time for the new model later this year. The cause of the incident was a supplier who connected tainted software to TSMC's network without a virus scan, spreading a variant of the 2017 WannaCry ransomware amongst its facilities. The ease at which this malware was able to spread has come as a surprise, given the technological and operational strengths of TSMC.
Bloomberg, 7 August
Sanctions
EU adopts revised Blocking Statute on Iran sanctions
The EU has adopted a revised version of its so-called Blocking Statute, intended to protect European companies engaged in legitimate business with Iran from the impact of US extraterritorial sanctions. This follows the US withdrawal from the Joint Comprehensive Plan of Action (JCPOA) and decision to reimpose extensive sanctions measures on Iran.
The Blocking Statute prohibits European firms from complying with US sanctions measures, which go much further than the existing limited EU sanctions on Iran, without exceptional authorisation from the European Commission. The Blocking Statute also includes a mechanism for European firms to recover damages resulting from US sanctions. EU foreign policy chiefs made a joint statement on 6 August to reiterate the importance of the JCPOA for global security. The EU's joint statement is available here.
The Blocking Statute places European banks and companies in a difficult position. If they deny access to services or turn down business on the basis of US sanctions measures, they risk being sued by their customers or the threat of enforcement action by national regulators. However, they risk exposure to significant penalties from the US, including being placed on a US sanctions list, if they do not comply with the latest extraterritorial measures.
BBC, 6 August 2018
US imposes further sanctions on Russia
The United States has adopted new sanctions measures on Russia in response to the poisoning of Sergei and Yulia Skripal in March 2018. The US determined that it was obliged to adopt the measures under the Chemical and Biological Weapons Control and Warfare Elimination Act of 1991 because the Russian government used lethal chemical or biological weapons against its own nationals.
The key new measures is a presumption of denial of export licence applications for US controlled goods and technologies destined for Russia. This will apply to all national security sensitive items that are subject to export licensing requirements under the Export Administration Regulations. Licence applications are currently reviewed on a case-by-case basis but will be denied once the sanctions come into effect, expected on or around 22 August 2018. There are a number of exceptions for items relating to certain specific activities, including space flight projects and items required for the safe operation of commercial passenger aviation. Russia has announced that it is starting to work on its own retaliatory measures.
Reuters, 8 August 2018
Financial Regulation
FCA to participate in international network to provide more interaction with regulators
The FCA has announced that it will be collaborating with eleven financial regulators and related organisations in the Global Financial Innovation Network (GFIN). The network will provide a more efficient way for companies to interact with financial regulators and will facilitate the navigation of the international regulatory framework too. These regulators will also be able to co-operate with each other to develop in areas such as innovation.
The GFIN is launching consultation on its role and the tools it will have at its disposal. The role the GFIN should play in delivering its objectives, including the tools it will use. The consultation sets out three main functions: (1) to act as a network of regulators to collaborate and share experience of innovation in respective markets, including emerging technologies and business models; (2) to provide a forum for joint policy work and discussions; and (3) to provide firms with an environment in which to trial cross-border solutions.
The working group is asking for feedback on its consultation questions by 14 October 2018. The GFIN will also be consulting interested parties over the next two months.
FCA, 7 August 2018
Environmental
Illegal Salvage of Sunken Vessel
A Dutch company, Friendship Offshore BV, was convicted on 26 July 2018 for conducting an unlicensed salvage of a merchant vessel named the SS Harrovian in 2016 after being prosecuted by the Marine Management Organisation.
The MMO's inspection of the vessel operating the salvage uncovered approximately £90,000 of copper and steel. The vessel's master admitted that he did not have the required marine licence and detailed how he avoided detection by dimming the vessel's identification system. Further analysis revealed that the SS Harrovian was built in 1914 and was sunk on a voyage from New York to Le Havre by the German submarine U-69 in 1916.
The defendants pleaded guilty to carrying out three unlicensed salvage operations and the MMO made an application for a confiscation order of the copper and steel under the Proceeds of Crime Confiscation Order.
Gov.uk, 7 August 2018
Health and Safety
Tesco fined £160,000 after employee hit by roll cage
The incident happened at the Chadwell St Mary branch as an employee unloaded the cage full of goods from a lorry. The employee suffered a fractured pelvis and other severe injuries. Tesco was previously convicted for a similar offence in which a lone worker was injured as they moved a cage at their Waverly branch. The moving of cages should only ever be done by two people. Tesco was fined £160,000 and also ordered to pay £18,118 in costs to Thurrock Council plus a victim surcharge of £120.
SHP, 7 August 2018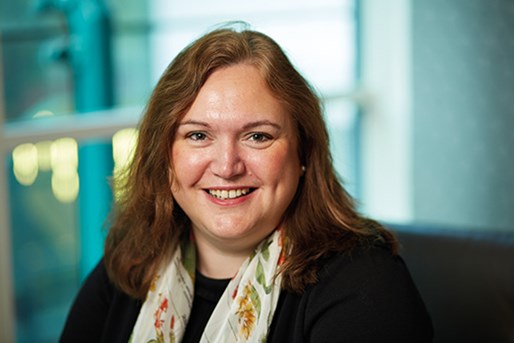 Nichola Peters
Partner, Head of Global Investigations/Inquiries
London
View profile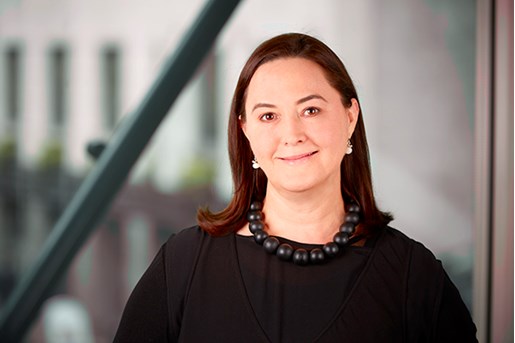 Michelle de Kluyver
Partner, Global Investigations
London, UK
View profile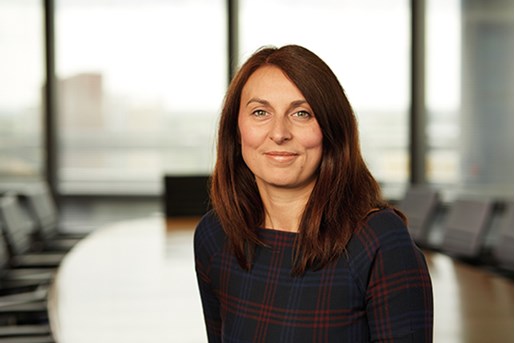 Erin Shoesmith
Partner, Health & Safety United Kingdom
View profile