Included in this issue: SFO publishes speech by Joint Head of Bribery and Corruption on future DPA use, Official loses job after allegations of corruption in the US Department for Housing and Urban Development, New anti-corruption National Supervision Commission set up in China, and more...
---
Bribery and Corruption
SFO publishes speech by Joint Head of Bribery and Corruption on future DPA use
Camilla de Silva, joint head of bribery and corruption at the Serious Fraud Office (SFO), has given a speech on the future use of deferred prosecution agreements (DPAs) by the SFO. Speaking at the ABC Minds Financial Services conference on 15 March 2018, Ms De Silva took the opportunity to remind ABC and compliance specialists that their priority is to promote "clean business" for their organisation and clients. The SFO's priority is on the other hand to "investigate and if appropriate prosecute top end financial crime firmly and fairly", rather than clean up the industry.
According to Ms de Silva, DPAs will be used where appropriate but businesses should expect a prosecution instead if the SFO feels the defendant company has been inadequate in its self-reporting, remediation and/or cooperation. Ms De Silva also outlined examples of good cooperation with the SFO and how businesses should handle internal investigations.
SFO, 16 March 2018
Official loses job after allegations of corruption in the US Department for Housing and Urban Development
It has been reported that Johnson Joy, one of the most senior officials in the US housing department, has lost his job after links to a colleague accused of fraud were uncovered and allegations of corruption were made to a federal watchdog. Joy had been running a religious charity with another senior departmental adviser, Naved Jafry, when it was revealed in the press that Jafry had been repeatedly accused of fraud. It has also been reported that two departmental employees have made complaints regarding reassignment, demotion and termination from their jobs as a result of raising corruption concerns.
The Guardian, 20 March 2018
New anti-corruption National Supervision Commission set up in China
Chinese president Xi Jinping has set up a new anti-corruption agency with jurisdiction over "all public servants exercising public power". Previously corruption investigations were handled by the Communist Party's Central Commission for Discipline Inspection, which had jurisdiction over Communist Party members only. Commentators suggest that the National Supervision Commission (NSC) will have jurisdiction over three times as many people, but the NSC has already attracted criticism from human rights groups, with Amnesty International calling it "a systemic threat to human rights in China".
BBC, 20 March 2018
Money Laundering
Singapore regulator fines Standard Chartered for money laundering and terrorism financing breaches
The Monetary Authority of Singapore (MAS) has fined Standard Chartered Bank, Singapore Branch (SCBS) and Standard Chartered Trust (Singapore) Limited (SCTS) S$5.2 million and S$1.2 million respectively for breaches of MAS' anti-money laundering and countering the financing of terrorism requirements.
The breaches took place between December 2015 and January 2016, and surrounded transfers of trust accounts from Standard Chartered Trust (Guernsey) to SCTS. MAS reported that it found SCBS' and SCTS' risk management and controls to be "unsatisfactory", as SCBS and SCTS failed to file suspicious transaction reports "in a timely manner". MAS did however take into account mitigating factors in calculating the punishment, noting that SCBS had been proactive in notifying MAS of its internal review of the trust accounts, and that both sets of management showed commitment to addressing the weaknesses highlighted by MAS.
MAS, 19 March 2018
Shell companies to be banned in Latvia to halt money laundering
In a news conference on 21 March 2018, Latvian Prime Minister Maris Kucinskis stated that the Latvian government is planning to pass legislation in April to prohibit the use of shell companies across the country. It is reported that this is a response aimed at rebuilding confidence in the country's financial institutions after the governor of its central bank, Ilmars Rimsevics, was the subject of bribery allegations, and the US accused another bank, ABLV, of harbouring illicit funds.
Reuters, 21 March 2018
Fraud
Fraud conviction for fake Grenfell fire victim
A woman has been convicted of fraud after claiming that her husband was killed and her home destroyed in the Grenfell fire. It emerged at trial that Joyce Msokeri had in fact never used her phone in the vicinity of the Grenfell site, and she was convicted of three counts of fraud and one charge of possessing a fake document. Msokeri had used her story to amass donations worth £19,000, and also tried to claim insurance on the death of her fictitious husband. She will be sentenced on 6 April 2018.
BBC, 15 March 2018
UK Finance calculates cost of authorised push payment fraud
UK Finance, the banking trade body, has calculated that £236 million was lost by victims in 2017 as a result of push payment fraud, and banks were unable to return 74% of this. The vast majority of victims were consumers. Push payment fraud occurs where fraudsters pose as legitimate businesses in order to issue payment demands. These payments are typically made as bank transfers, which means transferors have no legal right to their money back. It is reported that banks are coming under increasing pressure to take responsibility for remedying the harm caused to victims by these scams going forward.
BBC, 15 March 2018
Sanctions
Iranian national arrested for scheme evading US economic sanctions
It is reported that Iranian national, Ali Sadr Hashemi Nejad (Sadr), has been charged for being involved in a scheme aimed at circumventing US economic sanctions against Iran. Sadr was involved in a large infrastructure project in Venezuala. Along with relatives, Sadr allegedly concealed the involvement of Iranian parties in US dollar payments sent through the US banking system in connection with the project. The alleged payments were made between April 2011 and November 2013 through a series of international transactions using entities incorporated in Switzerland and Turkey, and totalled approximately $115,000,000.
Department of Justice, 20 March 2018
Financial Regulation
FCA publishes its Approach to Supervision and Approach to Enforcement
The FCA has published its Approach to Supervision and Approach to Enforcement documents. The former is designed to show how the FCA aims to be more forward-looking and pre-emptive in its supervision of firms by engaging with firms' business models and drivers of behaviour. In relation to the latter, the FCA has stated that its overriding principle in its approach to enforcement is "substantive justice", and will ensure this is delivered through fair and just outcomes in response to misconduct. The consultation period for both documents is open until 21 June 2018, and their final versions will be published later this year.
FCA, 21 March 2018
Environmental
Anglian Water donates £50,000 to charity after water pollution incident
Anglian Water has agreed an enforcement undertaking with the Environment Agency after a manhole overflowed into a watercourse in Bedfordshire as a result of a sewer blockage. Anglian Water offered to put right the damage caused by the pollution and to make a donation to the Wildlife Trust for Bedfordshire. The incident was classified as category 2 by the Environment Agency, as ammonia levels were raised in the watercourse at a nearby farm.
Gov.uk, 14 March 2018
North East man fined for running illegal scrapyard
A man from Middlesbrough has been fined £800 for running an illegal scrapyard. He was operating the scrapyard without an environmental permit for disposal of vehicle waste. The permit is a means of ensuring scrapyards do not drain harmful fluid from scrap vehicles into the ground and water systems. Anthony Hanley was given the opportunity to clear away the scrap vehicles after Environment Agency officers first attended the site in August 2016. However, the officers discovered when they visited in April 2017 that Mr Hanley had resumed his operation.
Along with the fine, Mr Hanley was ordered to pay £4,000 in costs and a victim surcharge of £80.
Gov.uk, 21 March 2018
Health and Safety
Company fined £1 million after delivery driver fatality
Plastic product manufacturer Glynwed Pipe Systems Ltd has been fined following an incident in which a delivery driver was struck and killed by a fork lift truck.
The HSE investigation found that Glynwed Pipe Systems Ltd failed to manage workplace transport in the yard where employees and members of the public were exposed to risk of being hit and that the systems of work in place were not safe.
Glynwed Pipe Systems Ltd pleaded guilty to breaching Regulation 2(1) and 3(1) of the Health and Safety at Work etc. Act 1974 and have been fined £1 million and ordered to pay costs of £27,942.57.
HSE, 7 March 2018
Tesco fined £116,000 for employee burn incident
An employee working at a store in Colchester received burns during an incident on 5 May 2016. He was using a corrosive cleaning product to clean an oven when it sprayed back into his face causing burns to his left eye and eyelid. At the time he was not wearing any personal protective equipment. He also had difficulties in understanding and following written and verbal instructions, and his manager was aware of this.
The subsequent investigation found a partially used container of the product which was marked corrosive and that safety goggles were available but were dirty and inadequately stored.
Tesco pleaded guilty to breaching section 2(1) of the Health and Safety at Work Act and regulations 6 and 7 of the Control of Substances Hazardous to Health (COSHH) Regulations. It was fined £116,000 and ordered to pay £10,625 in costs.
SHP Online, 21 March 2018
Key Contacts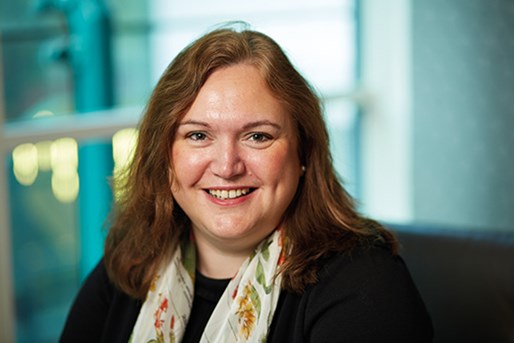 Nichola Peters
Partner, Head of Global Investigations/Inquiries
London
View profile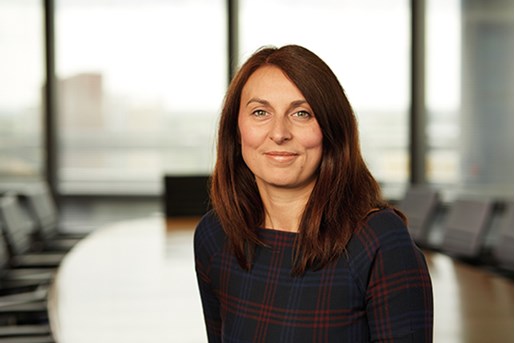 Erin Shoesmith
Partner, Health & Safety United Kingdom
View profile