Welcome to our monthly Transport Update, bringing you links to the major developments relevant to the transport industry.
---
Airports
Update on draft Airports National Policy Statement process
In a written statement to Parliament, the Department for Transport has announced the publication of Sir Jeremy Sullivan's consultation review report and the launch of a further consultation later this year.
Buses
Government commits £11 million to greener buses
Local authorities and bus companies in Bristol, York, Brighton, Surrey, Denbighshire and Wiltshire have been awarded the funding under the government's 'Low emission bus scheme' to help them buy 153 cleaner buses.
Bus Services Act
The Department for Transport has published a consultation on the key regulations and guidance associated with the Bus Services Act: the government response and proposed changes to draft regulations and guidance.
Connected and automated vehicles
Key principles of vehicle cyber security for connected and automated vehicles
The Department for Transport, in conjunction with Centre for the Protection of National Infrastructure (CPNI), has created key principles for use throughout the automotive sector, the CAV and ITS ecosystems and their supply chains to ensure cyber security is properly considered at every level.
Drones
Civilian drones - HoC Briefing Paper
A House of Commons Library Briefing Paper outlining current regulations for the use of recreational and commercial drones in the UK. It also presents recent policy development in the UK and internationally, as well as emerging technological and regulatory issues related to drone integration into domestic airspace.
Electric vehicles
Electric vehicles and infrastructure – HoC Briefing Paper
A House of Commons Library Briefing Paper explaining what electric vehicles are and how successive governments have planned for infrastructure to encourage and accommodate growth. It also sets out the various grant streams that have been allocated.
Funding
Low carbon vehicle projects to be funded by £3.9 million
Innovate UK has announced that thirty projects will share £3.9 million in grant funding to lead low carbon developments and demonstrations in niche vehicles.
Government looks to new generation of fuels to power aircraft and lorries
The government is offering funding for projects in the UK to develop low carbon waste-based fuels for planes and lorries, with matching funding from industry.
HS2
HS2 announces competition for construction teams of two London stations
HS2 has launched a competition to look for construction teams who will work alongside HS2 Ltd and the designers to deliver two stations at Euston and Old Oak Common.
Light Rail
Midland Metro extension gets £59.8 million green light
The Department for Transport has announced the extension of a tram route linking Birmingham city centre with Edgbaston and the Westside area.
Rail Network
What should Britain's Railway achieve in the next 5 years?
In the seventh article of our PR18 series, we report on key developments in the Office of Rail and Road (ORR)'s periodic review of Network Rail. It focuses on the HLOS and accompanying Guidance to the ORR from the DfT and a consultation from the ORR on improving Network Rail's renewals efficiency, which will inform government decisions about future funding.
New tech competition launches to improve rail journeys
A further £7.9 million has been announced by the Department for Transport in partnership with Innovate UK to develop new ways to improve the rail network for passengers.
£1 billion invested in Midlands services
The Department of Transport has announced that rail passengers will get new longer trains with more seats and more space as nearly £1 billion is invested in services on the West Midlands network.
Road Network
First phase of Manchester's smart motorway opening this autumn
A phased opening of Manchester's new smart motorway is expected to start this autumn, tackling congestion and improving journey times for drivers.
Consultation launched to improve M621 in Leeds
A consultation has been launched to allow the people in Leeds to find out more about plans to upgrade the M621 between junction 1 and 7.
£300 million road projects to improve journeys in Merseyside and Cheshire
Two major new road schemes worth more than £300 million have been announced by Highways England to cut congestion and improve journey times for drivers in Merseyside and Cheshire.
Major road improvement scheme announced to help unlock homes and jobs
Highways England have announced £45.5 million pound road improvement scheme that will help create growth opportunities in Leicestershire and the South East.
£282m investment for M42 junction 6 near Birmingham
Highways England is announcing its preferred route for a major £282m improvement scheme to improve the M42 junction 6 near Solihull.
Plans published for £1.6 billion A303 Stonehenge upgrade
The route for the £1.6 billion A303 upgrade near Stonehenge has been published by Transport Secretary Chris Grayling. A tunnel near Stonehenge will remove the traffic blight on local communities and enhance the famous landmark.
Shipping
Brexit Britain will have the world's best maritime industry
The Department for Transport has announced plans to shape, promote and collaborate with the maritime sector, double apprenticeships and launch a shipbuilding renaissance. The government has said it is committed to working with industry to deliver an ambitious export plan for when the UK leaves the European Union.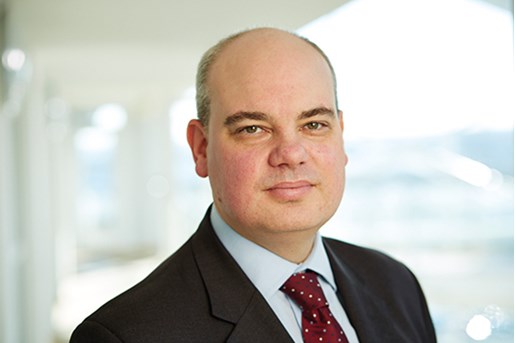 Paul Hirst
Partner, Infrastructure Projects and Co-head of Transport
United Kingdom
View profile