The October edition of our Transport Update includes the latest developments in: Airlines; Autonomous Vehicles; Drones and more...
---
Airlines
Collapse of Monarch Airlines
The government has made a statement on the actions taken by government since the collapse of Monarch Airlines.
Autonomous Vehicles
Research and development projects 2017
The Centre for Connected and Autonomous Vehicles has published an overview of the research and development projects that they fund, which range from organisations such as automotive manufacturers, universities insurance companies, high tech entrepreneurial businesses and research organisations.
Self-driving cars
The Government Actuary's Department has published a paper summarising some of the major issues and opportunities from the shift towards self-driving cars.
Drones
Drone (Regulation) Bill 2017-19
This Bill was presented to Parliament on Tuesday 5 September 2017. It intends to regulate the purchase and use of drones weighing 5 kilograms or more; and for connected purposes. An expected second reading is due 15 February 2019.
Environment
UK firms challenged to cut freight emissions
Roads Minister Jesse Norman has called on UK businesses to lead research into low emission technology for lorries, as well as cars and vans. The projects could see materials which make vehicles lighter, or improve the efficiency of engines or batteries.
Oxford Zero Emission Zone
Oxford City Council and Oxfordshire County Council has announced proposals to introduce the world's first Zero Emission Zone in Oxford city centre. The proposal would see diesel and petrol vehicles banned from Oxford city centre in phases in 2020, with the intention of moving to all vehicle types across the whole city centre in 2035.
The Alternative Fuels Infrastructure Regulations 2017 (SI 2017/897)
The regulations are intended to impose a common set of standards and functionality for the provision of certain alternative fuel infrastructure (electricity and hydrogen for vehicles and seagoing ships at berth). This will ensure that users of electric or hydrogen powered vehicles and berthed seagoing ships can be confident of using the right infrastructure to the appropriate standard. This in turn will play a part in an increase in the use of alternatively fuelled vehicles and increase the environmentally beneficial practice of using electricity to power berthed ships. The regulations come into force on 9 October 2017.
Funding
£48bn announced for Britain's railways
Transport Secretary Chris Grayling has set out the next round of rail funding, announcing that around £48 billion will be spent on the network over a 5 year period, from 2019 to 2024.
Northern transport gets further government funding
The Government has backed transport improvements across the Northern Powerhouse with £400 million of extra funding. More than £100m will go towards local road schemes, whilst £300m will help push forward plans for Northern Powerhouse Rail to bolster links between Northern towns and cities.
HS1
HS1 Limited: 2019 periodic review
The Office of Rail and Road has published an initial consultation for the periodic review of HS1 Ltd in 2019 (PR19) that sets out their approach to the periodic review, the proposed timetable, the key inputs required and highlights what they anticipate will be the key issues to focus on as the review progresses. The consultation ends on 10 November 2017.
HS2
HS2: proposed approach to rail track access and future operation
The Office of Rail and Road is seeking feedback concerning HS2 and the issue of rail track access. They are looking for views on their proposed approach for taking HS2's future operation into account when making decisions about access to the existing rail network.
High Speed 2 Phase 1 (Reviews of Public Expenditure) Bill 2017 (HC Bill 36)
A Private Member's Bill to require the carrying out and publication of reviews of the level of public expenditure in connection with the High Speed 2 rail line (Phase 1); to establish procedures in connection with changes in these levels; and for connected purposes. A second reading is expected on 25 January 2019.
Rail Franchises
Future of East Midlands rail franchise
The Department for Transport has published the consultation event presentation slides on the future of the East Midlands rail franchise.
Rail Network
Government plans £80 million smart ticketing rail revolution
The government has set out details of its £80 million programme to introduce smart ticketing across England and Wales by the end of 2018.
Transport Scotland publishes Future of Smart Ticketing Consultation
A Transport Scotland consultation is seeking views on developing smart ticketing in Scotland and building upon it as new technology evolves. Comments are required by 5 December 2017.
Government invests in northern digital railway plans to improve trans-Pennine journeys
The government is developing plans for Britain's first digital intercity railway in the north. Transport Secretary Chris Grayling has announced £13 billion in funding to improve journeys across the region.
New rail academy to train 500 apprentices opened by Transport Secretary
Transport Secretary Chris Grayling has opened a new north-west rail academy which is due to train 500 apprentices over the next 5 years.
Changes to complaints handling
The Office of Rail and Road is seeking views on creating an alternative dispute resolution (ADR) scheme in the rail sector altering existing rail companies' complaints procedures. The consultation runs until 6 November 2017.
Road Network
M23 smart motorway plans to go on show
Plans to upgrade an 11-mile section of the M23 between the M25 and Gatwick to a smart motorway have gone on show. Work is scheduled to start in March 2018, with the smart motorway being operational in early 2020.
Shipping
Speech: The changing face of shipping
Transport Secretary Chris Grayling has given a speech at London International Shipping Week setting out the future for the industry. He looks at technology, the workforce and Brexit.
Cyber security code of practice for ships
A cyber security code of practice for ships has been launched by Lord Callanan as part of London International Shipping Week. The guide provides advice on
developing a cyber-security assessment and plan to manage risk
handling security breaches and incidents
highlighting national and international standards used
the relationship to existing regulation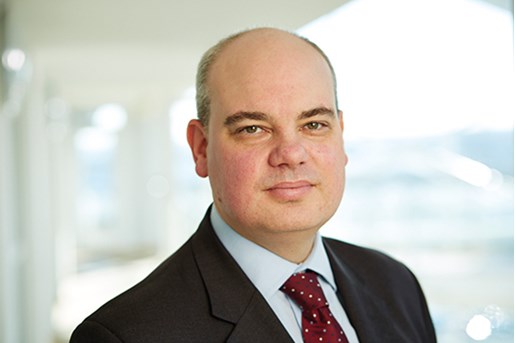 Paul Hirst
Partner, Global Infrastructure and Co-head of Transport
United Kingdom
View profile