Included in this issue: Farage's senior aide faces 20 years imprisonment for fraud; Blackrock insider dealer sentenced; Former MI6 Head warns against online voting and more...
---
Fraud
Farage's senior aide faces 20 years imprisonment for fraud
An aide to former UKIP leader Farage faces 20 years imprisonment and a fine of £203,000 after pleading guilty to fraud. It is reported that, Mr Cottrell, as well as an associate named "Banker" agreed over the dark web to launder money for drug traffickers, who turned out to be FBI agents.
Mr Cottrell was initially charged with 21 offences relating to fraud, money laundering, blackmail and extortion, which were later reduced to one charge of fraud in exchange for Mr Cottrell's guilty plea. He is due to be sentenced in March 2017.
The Independent, 3 January 2017
FX trader enters guilty plea for breaches of US anti-trust laws
Jason Katz became the first individual on Wednesday to plead guilty to conspiring to fix prices in the foreign exchange (FX) currency market.
Mr Katz was accused of conspiring with other FX dealers in the Central and Eastern European, Middle Eastern and African currencies to reduce market competition through price manipulation, fake trades, coordinated bids and pre-agreed prices.
Deutsche Bank settles with the US Department of Justice
Deutsche Bank has reportedly entered into a $7.2 billion settlement with the US Department of Justice in relation to "its sale and pooling of toxic mortgage securities in the run-up to the 2008 financial crisis."
It is understood that of the $7.2 billion, $3.1 billion will be in payment of a civil monetary penalty and $4.1 billion in consumer relief.
Deutsche Bank continues to face investigations in relation to allegations of manipulation of foreign exchange rates, suspicious trades in Russia and violations of US sanctions on Iran and other countries.
Financial Regulation
Blackrock insider dealer sentenced
A former fundamental Equity Portfolio Manager at Blackrock Investment Management (UK) Ltd (Blackrock) has been sentenced to 12 months imprisonment after pleading guilty to two counts of insider dealing. A confiscation order was also issued in the sum of £149,861.27, in addition to the FCA having the benefit of a costs award of £83,225.62.
Mr Lyttleton had set up a Panamanian registered company, Huduno Invest S.A. (Huduno); beneficial ownership of which was held in the name of his wife, using her maiden name. Assets of Huduno were managed by a Swiss asset management company, Caldwell and Partners.
Based on inside information Mr Lyttleton obtained during the course of his employment at Blackrock, he instructed Caldwell and Partners to buy shares in EnCore Oil Plc and Cairn Energy Plc for Huduno. On public disclosure of this inside information the price of the shares in these companies increased, with Huduno realising a profit on the subsequent sale of these shares.
Cyber Crime
Former MI6 Head warns against online voting
It is reported that the former head of MI6 considers online voting, as opposed to the traditional pencil and paper form of voting, could leave British elections exposed and vulnerable to election hacking.
Sir John's comments come following allegations that the recent US presidential election was subject to hacking by Russia.
The Independent, 3 January 2017
Health and Safety
Court dismisses ConocoPhillips' appeal against £3 million fine
The UK subsidiary of US energy giant ConocoPhillips has failed in its appeal to reduce a £3 million fine which was awarded against the company in February last year. The company was fined £1 million for each three health & safety failures which led to three separate gas leaks. One of these leaks allowed gas to be released into the turbine hall of the offshore platform, where the gas was being collected, dangerously close to the 66 staff working on the platform at the time.
It is understood that Lord Justice Treacy found that "ConocoPhillips (UK) Ltd had fallen short of appropriate standards and the case was one of high culpability".
Engineering firm fined £150,000 after workers severely burned
Engineering company, PSL Worldwide Projects Ltd, was fined £150,000 for health & safety breaches that led to two employees suffering severe, and in one case life-threatening, chemical burns.
The employees were using Sodium Hydroxide granules to clean a pipework system when the hose they were using detached spraying heated and pressurised chemicals at the employees. The court found that the hosing was not suitable for the solution used in the cleaning and that the company had failed to provide employees with suitable personal protective equipment.
Muller fined £400,000 after worker injured in fall
Dairy manufacturer Muller UK and Ireland Group LLP was fined £400,000 after a worker fell through a fragile fire board panel whilst working in a roof void to change the refrigeration gas of some chilled storage units at Muller's site in Trafford Park. The court found that the workers were not given adequate information about the fragility of the roof panels nor were the panels flagged with warning markers or barriers.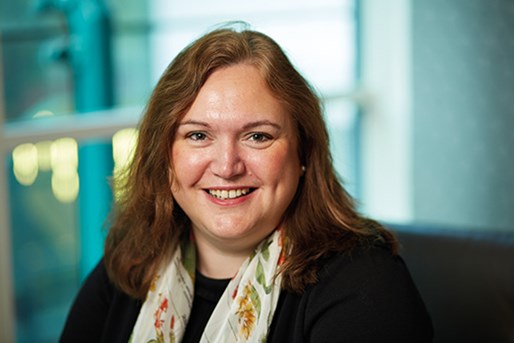 Nichola Peters
Partner, Head of Global Investigations/Inquiries
London
View profile