Included in this issue: Former HBOS bankers convicted over £245 million scam; Deutsche Bank fined £163 million for anti-money laundering failures; City traders sentenced to 12 and 7 years in jail over £141 million fraud and more...
---
Nichola Peters, Head of Addleshaw Goddard's Corporate Crime & Investigations Team, named in The Lawyer's Hot 100
Nichola Peters, Head of Addleshaw Goddard's Corporate Crime – Compliance and Investigation Team, has been named in The Lawyer's Hot 100 for her Corporate Crime practice. The inclusion in The Lawyer Hot 100 is another accolade for Nichola and follows swift on the heels of December's recognition for the Addleshaw Goddard's Corporate Crime and Investigation Team in the Global Investigations Review 100.
Bribery and Corruption
Former HBOS bankers convicted over £245 million scam
Two former HBOS employees are amongst six convicted this week for their involvement in a scam worth more than £245 million.
Scourfield, a manager at the bank, was paid by Mills and Bancroft to get Scourfield to tell HBOS's business customers to use a firm of consultants run by Mills and his wife Alison, Quayside Corporate Services. Quayside purported to provide business consultancy services, but instead charged the businesses huge fees, using their relationship with HBSO to bully the business owners into taking out excessive loans. They then pushed previously successful businesses into administration and stripped the businesses of their assets.
Mills and Bancroft were convicted, along with three other associates, at Southwark Crown Court this week on counts of fraud, bribery and money laundering. Scourfield had previously pleaded guilty to six count including to corruption. Scourfield was sentenced to 11 years and three months imprisonment, Mills was sentenced to 15 years imprisonment, whilst Barncroft and the other defendants were sentenced to between three and a half and ten years imprisonment.
U.S. Congress to vote on anti-graft rule
U.S. Congress is set to vote this week on whether to repeal the Security and Exchange Committee's rule requiring US listed oil producers to report payments made to foreign officials and governments. Targets of the rule such as Exxon and Chevron argue that the rule is unfair as it gives companies listed in other countries an unfair advantage, however, similar requirements are placed on UK and EU based producers such as Royal Dutch Shell and BP.
The rule, which is set to take effect next year, is designed to allow the public to discover how much was paid to its governments so that the same amount can be found in the budgets of those governments to prevent money from being siphoned off into private coffers.
Trader seeks review of Libor manipulation conviction
Ex-UBS and Citigroup trader, Tom Hayes, convicted in 2015 for his role as a "ringleader" in the LIBOR scandal, has submitted his case to the Criminal Cases Review Commission (CCRC) this week for review.
Hayes contends that his conviction is "unsafe" because he was pressured into admitting his guilt in order to avoid extradition to the US for similar crimes; and because the court did not take his autism into consideration when handing down his sentence. Hayes also argues that there are vast swathes of evidence that might exonerate him at UBS' headquarters in Switzerland and this evidence was not available to the jury at Hayes' original trial or subsequent appeal.
In response, the SFO argue that Hayes had access to independent legal advice at all times and in addition, many of the issues being raised to the CCRC have already been disposed of at trial or during Hayes' appeal.
Hayes was originally sentenced to 14 years following his conviction for conspiracy to defraud. This was later reduced to 11 years following an appeal.
Money Laundering
Deutsche Bank fined £163 million for anti-money laundering failures
On Monday the FCA imposed its largest ever financial penalty on Deutsche Bank due to the bank's failure to implement proper anti-money laundering policies. The FCA contend that between 1 January 2012 and 31 December 2015 Deutsche Bank failed to perform adequate customer due diligence or know your customer obligations; used outdating risk ratings on AML infrastructures or automated systems and failed to properly supervise extra-territorial trades.
Because of these failings, Deutsche Bank failed to prevent the siphoning of more than US$6 billion out of Russia via more than 2,000 pairs of mirror trades used to convert Russian roubles into dollars. An additional 3,400 one-sided trades are suspected of having been used to transfer a further $3.8 million from the country.
The FCA emphasised that the size of the fine (which was actually reduced by 30% as a result of Deutsche Bank's exceptional cooperation) should be a warning to other firms to bolster their AML policies in order to avoid similar penalties.
The FCA fines coincided with the $425 million fines issued to the bank by the New York Department of Financial Services (DFS) for failings in the bank's anti-money laundering procedures. As part of the settlement, the New York regulator has imposed a monitor on the bank covering a two year period.
Fraud
City traders sentenced to 12 and 7 years in jail over £141 million fraud
Two London city traders, Georgy Urumov and Vladimir Gersamia have been convicted for their roles in a scheme to defraud a Russian bank out of more than £141 million. Whilst working for the Russian-owned firm Otkritie Securities Ltd, Urumov convinced the firm to pay him £20 million supposedly to distribute to other new joiners of the firm, but instead pocketed the difference. Urumov then coordinated a scheme in partnership with Gersamia by which he used the firm to buy financial products called Argentinian warrants at four times their value and again, siphoned off the difference.
The proceeds of these crimes were then moved around accounts in countries such as Switzerland, Eastern Europe and the Caribbean in an effort to hide its origins.
Last week Urumov was convicted and sentenced to twelve years imprisonment and Gersamia to six years imprisonment.
City of London Police, 27 January 2017
French presidential candidate embroiled in fraud affair
The campaign of French presidential candidate Francois Fillon has been rocked this week after accusations that Fillon's wife, Penelope, has withdrawn hundreds of thousands of euros in wages from the French state for her role as a parliamentary assistant even though there is very little evidence that she ever worked in this role and has previously stated publically that she has very little to do with her husband's work.
Initial investigations suggested that Penelope Fillon had withdrawn €500,000 in wages but an update on Tuesday increased this figure to €831,440. In addition, €84,000 was also purportedly paid to the Fillons' children, again, allegedly for bogus work.
These developments have been very damaging to Francois Fillon's presidential campaign, which was largely built on his wholesome and trustworthy image. Both Fillon and his wife were questioned this week but Fillon has stated that he is "confident" and "unfazed" by the enquiry, which he put down to a professional slander operation. Nevertheless, the affair has seen Fillon slide down the polls to become almost equal with his closest rival centrist candidate Emmanuel Macron.
High court to rule this week on ENRC's ability to withhold documents
A high court judge will decide next week whether ENRC are able to withhold information from the SFO as part of the SFO's criminal investigation into ENRC's acquisition of a number of mines and interests in the Democratic Republic of Congo.
The SFO are currently investigating the circumstances in which ENRC (now owned by Eurasian Resources Group (ERG)) obtained certain government licences that allowed it to acquire lucrative interests in a number of iron, copper and cobalt mines.
ERG claim that the information sought by the SFO is subject to legal professional privilege which protects communications between a lawyer and client as against the use by the SFO of their compulsory coercive powers.
The SFO faced a similar case last year against Barclays which was settled when the bank agreed to partially waive privilege over a number of documents.
The Financial Times, 1 February 2017
Cyber Crime
Top Russian Cyber Agents arrested for treason
Two senior Russian agents are purportedly facing treason charges for aiding the CIA. On Tuesday, Interfax, a major Russian news agency, announced that "Sergei Mikhailov (deputy head of the FSB's Centre for Information Security) and his deputy, Dmitry Dokuchayev, are accused of betraying their oath and working with the CIA". Whilst the report did not discuss whether the two are accused of spying for the CIA or simply passing information to them, the proximity of these arrests to the presidential election vote rigging scandal has led many to believe that the two assisted CIA investigations into the hacking.
In addition, the head of the computer incidents investigation unit at Kaspersky Lab, a cybersecurity firm, was also arrested several weeks ago in similarly mysterious circumstances.
As the trial is for treason it will be held in private but the penalty for conviction could be up to twenty years imprisonment.
Sanctions
U.S. impose additional Iran sanctions
The White House have announced on Friday that they have published a list of 13 people and 12 entities facing new sanctions. This is in response to Iran's ballistic missile test last Sunday. Some of the individuals and entities involved are based in the United Arab Emirates, Lebanon and China and the sanctions are said to be due to their contribution to the proliferation of weapons of mass destruction and other accusations of terrorism.
The move does not affect the lifting of broader U.S. and international sanctions that took place under JCPOA but it is seen as the start of a potentially more aggressive policy against Iran which President Trump promised during his 2016 presidential campaign.
U.S. ease economic sanctions on Russia
The U.S. Treasury has lifted some sanctions relating to Russia thus allowing some limited cyber-security transactions with the Russian Federal Security Service. The Russian Federal Security Service have previously been accused of interfering in the U.S. electoral process.
The White House have denied any easing of sanctions and described the changes as "a very technical fix" of complicated policy. However, some members of Congress have expressed concern that the changes are pandering to Russia and its hacking attempts.
Tax
EU Commissioner admits that Apple missed deadline for €13 billion tax payment
The EU competition commissioner, Margrethe Vestager, admitted this week that Apple has missed its payment date to repay the €13 billion it owes to the Irish government in tax benefits.
At a conference on Tuesday, the commissioner accepted that the Irish government had failed to collect this money from Apple by the prescribed date but acknowledged that because of the vast size of the repayment collection, it was a very complicated matter and could not be dealt with by traditional methods such as an escrow account.
The money is owed after the European authorities ruled that Ireland had breached EU laws by offering Apple a "sweetheart deal" which allowed them to pay artificially low rates of tax since 2014.
Low Irish taxes have been an important factor in the Irish economy in attracting large multinationals such as Google and Facebook to the country and Ireland are currently in the process of appealing the ruling that it breached EU or state aid legislation.
The Independent, 31 January 2017
Health and Safety
Warburtons fined £2m for worker injury
National bread makers Warburtons has been fined £2million after a worker was hospitalised following a fall.
Andrew Sears was cleaning a mixing machine at their Wednesbury bakery when he lost his footing and fell nearly two-meters. He was not able to return to work until December 2014 and was unable to continue in his old role.
Warburtons Limited pleaded guilty to breaching Regulation 6(3) of the Work at Height Regulation 2005 and was fined £2million plus costs of £19,609.28.
Three companies fined after employee falls from roof
Three companies from Essex have been fined after a worker fell over seven metres through a fragile roof.
Rafal Myslim was standing on the fragile roof at Dengie Crops Ltd in Asheldem, when the asbestos sheeting gave way and he fell 7.5m onto a concrete floor. He suffered a hematoma on the brain.
Ernest Doe & Sons Ltd (principle contractor) pleaded guilty to breaching Regulation 22 of the Construction (Design and Management) Regulations 2007 and were fined £360,000. Balsham (Buildings) Ltd pleaded guilty to breaching 4(1)(a) and 4(1)(c) of the Work at Height Regulation 2005. They were fined £45,000. Strong Clad Ltd pleaded guilty to breaching 4(1)(a) and 4(1)(c) of the Work at Height Regulation 2005 and were fined £7,000.
University fined after student suffer life threatening injuries during experiment
The University of Northumbria at Newcastle has been fined £400,000 after two students fell seriously ill after a miscalculation in an experiment. The students were taking part in an experiment regarding the effects of caffeine. They were required to take caffeine to demonstrate its effects but the dose taken by the students was 100 times the amount that should have been ingested. They were rushed to hospital where their conditions were considered life threatening and they had to undergo a course of dialysis.
University of Northumbria pleaded guilty to breaching Section 3 (1) of the Health and Safety at Work etc. Act 1974 and were fined £400,000 plus costs of £26,468.22.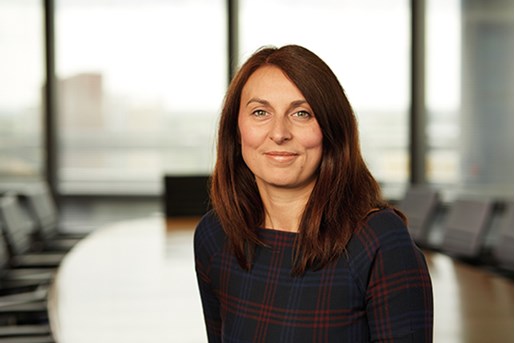 Erin Shoesmith
Partner, Health & Safety United Kingdom
View profile