In this edition of Addleshaw Goddard's Africa Business Group's April newsletter we focus on the challenges posed by the low oil price and the actions being taken by African nations to encourage investment in the oil and gas sector in the region.
---
The demand for energy in Africa will only increase. PwC (Article 2) cites that 70% of households in sub-Saharan Africa do not have access to electricity and Africa's energy consumption is set to increase by 88% over the next 20 years. Although there is clearly ambition to use cleaner energy sources where possible, traditional fossil fuels will still be demanded whilst ever there are challenges of cost and intermittency associated with renewable energy sources.
South Africa's mining industry needs no introduction but the gas industry could be set to rival it if the volumes of gas which are estimated to be untapped, such as those in the Outeniqua Basin, are validated (News Article 1). Investment opportunities in the gas sector also exist in the wider geographical area of sub-Saharan Africa: a report by PwC estimates that only about 30% of 2,900 gas blocks in sub-Saharan Africa are licensed (News Article 3).
Unsurprisingly, the oil/natural gas price is cited by PwC (Article 2) as the factor most likely to impact business in the next three years. Rui Amendoeira (Article 1) explains that in an era of historically low oil prices, low production costs and operational efficiency are drawn into the spotlight.
Governments can assist oil and gas companies to operate efficiently and thereby promote investment into their country by creating sympathetic, smooth-running regulatory regimes. Cited as the second factor most likely to impact business in the next three years (PwC, Article 2), an uncertain regulatory framework is also a deterrent to capital-intensive exploration.
In South Africa, majors have already invested in offshore exploration rights, however, until new laws to regulate the petroleum industry are passed (which could be as early as this year) and the regulatory regime stabilises, exploration activity is likely to be limited (News Article 1).
Providing a smooth regulatory regime is also a top priority in Nigeria, where the Petroleum Industry Governance Bill is expected to be passed in April (News Article 4).
Angola has long been a leading African oil producer despite it being seen as a costly country in which to operate, however, the Angolan government's introduction of various tax incentives for the petroleum industry, may well help to promote development of more marginal fields (Article 1).
We hope you enjoy reading a selection of some of the most interesting oil and gas-focused business news and articles from around the continent. The Energy team is always delighted to discuss investments in the oil and gas industry in Africa and beyond
Articles
Angola: How Angola can win back scarce oil investment dollars
The investment budgets of oil companies are at a low and countries such as Angola must radically reform their tax, and other, incentives if they want a share.
As the oil price was on its downward spiral from an all-time high of $147 per barrel circa mid-2008 to bottom out at $26 in early 2016, many development and production projects became unprofitable. Suddenly, the principal criteria driving the investment decisions of oil majors, independents and even national oil companies were no longer the size of potential reserves or the prospects of a particular area but rather more objective considerations around low production costs and operational efficiency.
Read the full article written by Rui Amendoeira, Head Partner of Oil & Gas, Vieira de Almeida
Africa: The Choice to Change: Africa Oil & Gas Review 2016
As in previous years, this review takes into account the experience and views of oil & gas industry players from across the African continent, including international oil companies operating in Africa, national oil companies, oilfield service companies, independent oil companies and industry commentators, to provide insight into the latest enablers and challenges impacting the business.
In this year's edition, we have taken a look at events that have taken place in the last 12 months within the major and emerging African oil & gas countries. With a sustained downturn in the oil price, the industry continues to respond by reducing costs, postponing or cancelling projects and exploring ways to reinvent itself.
News
South Africa: The Next Hot Spot for Offshore Oil Exploration
South Africa's land is known for its resources such as platinum, gold, diamonds, copper and coal. But its waters may be hiding future giant oil and gas discoveries potentially capable of changing the country's power generation mix by reducing its use of coal.
Article by oilprice.com, Read more
South Africa: Africa set to become top gas market, says experts
In a recent event-related report, there appears to be uncertainty around whether South Africa's gas market, and the regional gas boom, will replace mining as the region's new money-spinner.
According to the news release, Africa is set to become a leading gas market and has the potential to become a significant market for the development of liquefied natural gas (LNG) with many African countries exploring the natural gas potential.
Article by ESI Africa, Read more
South Africa: The Africa Gas Forum seeks to unlock new business opportunities for African investors: Will the nascent gas industry become South Africa's new money-spinner?
With a bleak outlook emanating out of last week's MiningIndaba, investors would be forgiven for losing their stomach for the mining sector and its troubles. Questions are being raised about whether South Africa's gas sector and the regional gas boom, will replace mining as the region's new money-spinner.
Article by Cape Business News, Read more
Nigeria: Main petroleum bill to be passed by April - Senator
The Chairman, Senate Committee on Petroleum Resources, Upstream, Donald Alasoadura, has assured that the Petroleum Industry Governance Bill will be passed latest in April. Mr. Alasoadura said this on Tuesday in Abuja at a plenary to discuss new legislation and policy to transform the oil and gas sector. The plenary, which held on the margins of the 16th Nigeria Oil and Gas Conference and Exhibition, NOG, had six discussants to proffer solutions on how government policies could develop the oil sector.
Article by Premium Times, Read more
Nigeria: Government to attract $10 Billion investments to Oil & Gas Industry - Kachikwu
The Minister of State, Petroleum Resources, Dr Emmanuel Kachikwu, has said that the Federal Government will attract more than 10 billion dollars investments to the oil and gas industry in the next five years.
Article by Vanguard, Read more
Nigeria: Nigerian oil firms emerging stronger competitors – NNPC
The Nigerian National Petroleum Corporation (NNPC) said that Nigerian companies are making giant strides, adding value in the oil and gas sector through capacity building. It views emerging trends in the industry as providing opportunities for local players to stand firm as strong competitors with foreign companies.
Article by Leadership, Read more
Uganda: Uganda inches closer to oil production by 2020
Partners in Uganda's oil and gas are closer to making a final investments decision following the announcement that three companies will be involved in technical studies for upstream development. This brings optimism that the country could draw its first oil on schedule in 2020.
Article by The East African, Read more
Business Council for Africa news and country spotlights
Established 60 years ago, our extensive membership base consists of more than 400 companies ranging from different sectors that are committed to doing business on the continent. Through our 30 plus events each year and In-Country Representative network, BCA members benefit from unparalleled networking opportunities with prominent business leaders, high-level government officials and visionary entrepreneurs.
For further information please contact George Arnold.
The Eastern Africa Association Analysis and Country Spotlights
Commentary
Monetary Union
The Eurozone
Currency "Manipulation"
President Trump and the US Dollar
Brexit
The future of the EAC
Kenya
Politics
The Economy
Conclusion
Uganda
Politics
The Economy
Outlook
Tanzania
Regional Relations
Infrastructure
The Economy
Ethiopia
The Economy
Business
Infrastructure
Regional round-up
Rwanda
Burundi
South Sudan
Somalia
The EAA was established in 1964 on the initiative of a number of prominent, mainly British based companies with business interests in East Africa and it now has over 400 member companies from more than 25 different countries. The EAA aims to facilitate successful participation in the economic development of Eastern Africa by member companies. The EAA exists to support the business activities of its members in the countries covered by providing channels of communication and lobbying on common issues, either through the various diplomatic missions, the international financial institutions or directly with the respective national government.
For further information please contact: John Small.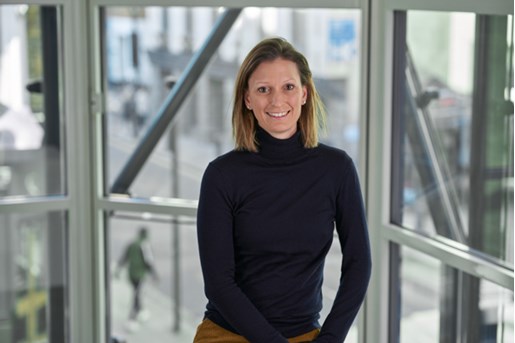 Ellen Catherall
Senior Manager – Innovation and Legal Technology London, UK
View profile