Investing in Northern transport infrastructure
---
We are proud to have joined forces with Atkins and Grant Thornton to develop a report which calls for the existing roadmap towards transport devolution to be strengthened and expedited.
Following a series of dinners across the North with over 100 businesses, the message was emphatic. Enhanced transport infrastructure can have a transformative impact on the economy of the North of England delivering £97bn Gross Value Added (GVA) contribution to the UK economy and 850,000 additional jobs.
Key building blocks for unlocking growth potential
To establish Transport for the North as a statutory sub-national transport body responsible for specifying and delivering its long-term multi-modal strategy and investment plan.
For Transport for the North to become the commissioning body for Network Rail in the North by 2018 and to have the appropriate decision making powers in relation to the funding allocations for both the railways and highways.
The Northern and Transpennine Express franchises to be fully devolved to Rail North and for Rail North and Transport for the North to unite as a single body so that local elected leaders across the region are responsible for the decisions on transport infrastructure and services.
North specific public funding settlements for operation maintenance renewal and enhancement of railways and the highways network in the North to be implemented for Control Period 6 and RIS2 to enable targeted investment and greater efficiency on where and how public money is spent in the region.
To create momentum by pushing through the well-developed transport infrastructure schemes currently awaiting approval.
Download the report
Please provide your details to download the full report. Once you press download you will be taken to a page to download the report.
We will use your contact information to send you other materials and updates from time to time that we think you might be interested in, and to get in touch with you about your interests more generally. Full information about how we use your personal data can be found in our Privacy Notice.
Please note that you have the right to withdraw your consent at any time, which you can do my emailing CRMsupport@addleshawgoddard.com or by clicking on the unsubscribe button in any marketing email you receive.
Our email marketing may contain cookies or similar technology in order to track user activity and for us to continuously improve our content. If you are unhappy with this please unsubscribe. You can find more information in our Cookie Policy.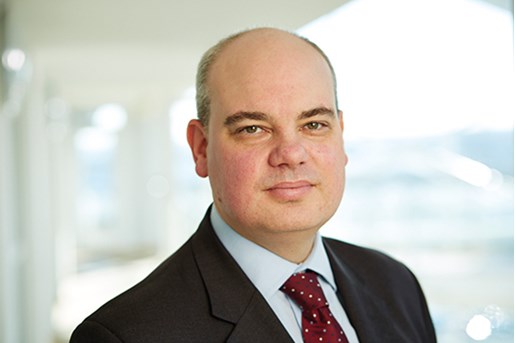 Paul Hirst
Partner, Global Infrastructure and Co-head of Transport
United Kingdom
View profile