Introducing the easy way to get an instant overview of your in-house team's legal matter workload.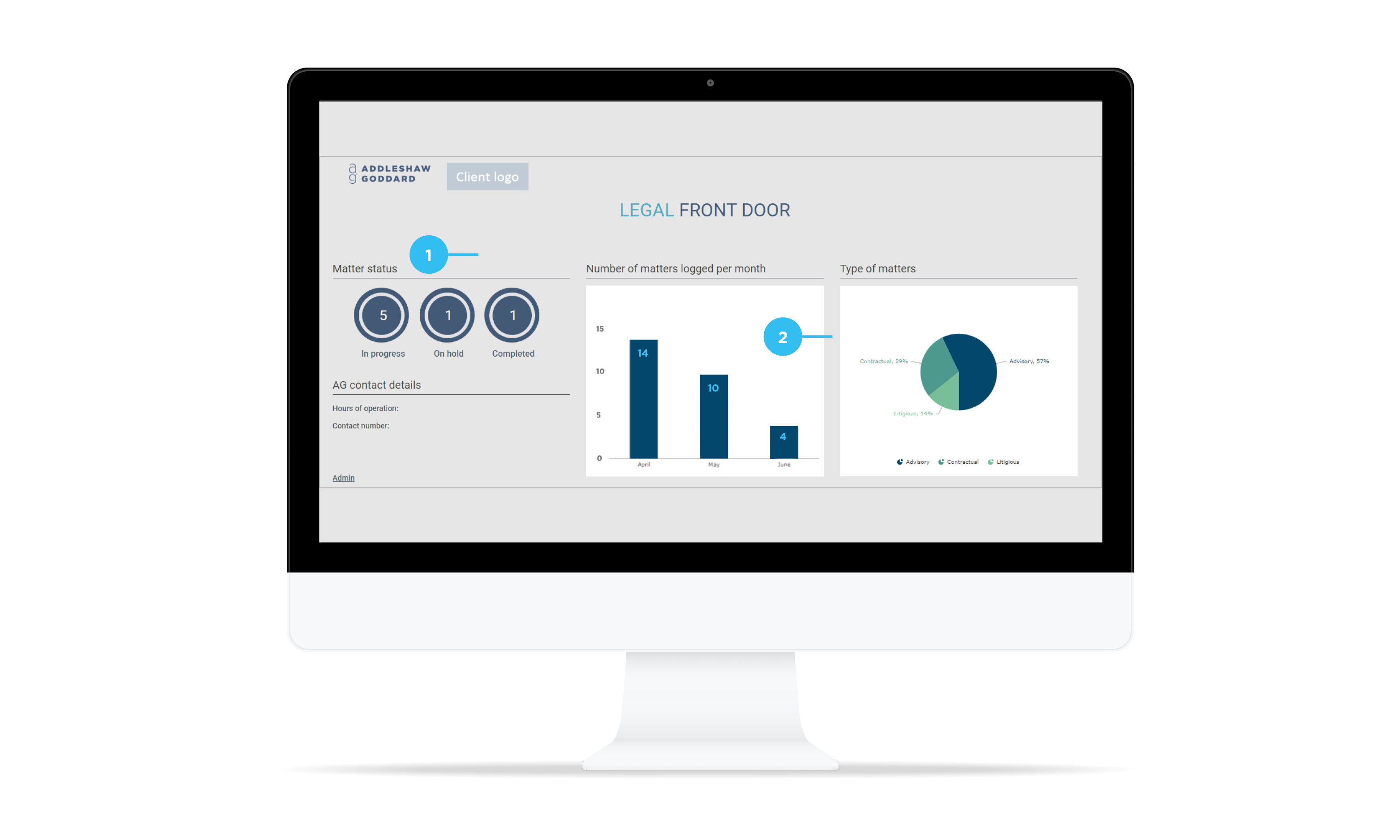 The Legal Front Door is a simple and secure online tool that enables your team to record the legal matters it receives - in seconds - and provides you with an immediate visual dashboard of what is happening. Intended to track the legal projects you receive from your business, you can also record matters going to external counsel if you like. With no nasty surprises, hidden obligations or complex installation required, we're not aware of an easier way to keep control of your team's work-flow while working remotely.
Learn about the free trial
While working remotely...
Visibility
At a glance
A visual dashboard provides a view of all the legal projects your team is working on
Know
What's hot?
Get an immediate view of which areas of your business are generating the most work
See
Matter types
Obtain an instant breakdown of litigious versus contractual versus advisory matters
Why try the Legal Front Door?
Delivered via a secure, an ISO27001 certified, password-protected, cloud-based platform that requires no installation and is accessible via most web browsers, the Legal Front Door provides a quick, easy and private way to stay in control of your team's in-house and/or external counsel matters. Simply log your matters
in a simple, one-page form, and the tool will provide a visual dashboard that highlights workflow trends and origins, putting the key information you need at your fingertips.
Request a 3-month free trial.
Learn more
Key contacts