Al Sadik v Investcorp Bank BSC [2018] UKPC 15.
---
A recent judgment of the Judicial Committee of the Privy Council (on an appeal from the Cayman Islands Court of Appeal) has upheld a decision that a hedge fund manager had not acted dishonestly or improperly when it failed (a) to accurately describe to its client the structure and means by which his investments were being leveraged, and (b) to accurately report the values of the underlying investments in the client's portfolio.
The facts of the case provides some valuable lessons for managing investor relationships and expectations.
Al Sadik v Investcorp Bank BSC [2018] UKPC 15.
What happened?
In March 2008, Mr Riad Al Sadik , a wealthy investor, decided to invest about USD 136m, through a managed account, in hedge funds managed or offered by Investcorp (an investment manager with approximately USD20bn AUM, headquartered in Bahrain). The timing of the investment was described by the trial judge as "most unfortunate". Between March 2008 and December 2009 (one of the worst periods on record for hedge fund investors), Al Sadik lost over 40% of his initial investment – well over USD 50m. He sued Investcorp, seeking to recover his losses.
Investcorp's initial investment proposal to Al Sadik made it clear that his portfolio would be leveraged. (Leverage means using borrowed money to increase the potential return on an investment, but losses on the underlying investment will also be increased.) Although Al Sadik later complained about the use of leverage, the trial judge found that Investcorp had no reason to doubt that Al Sadik agreed with their proposal to use leverage.
The terms on which Al Sadik subsequently agreed to invest included (a) a requirement that Investcorp would report on a monthly basis both the net asset value of Shallot (an investment vehicle set up and directed by Investcorp to operate Al Sadik's managed account) and the performance of the underlying hedge funds themselves, and (b) that Shallot would appoint Investcorp as its investment manager and enter into an investment management agreement (IMA) to govern that part of their relationship.
In fact, due to a series of errors, Investcorp's monthly reports, while giving the net asset value of Shallot, did not (at least initially) disclose the value of the underlying hedge fund investments or the amount of leverage that was being used.
When Al Sadik's staff asked for more information, Investcorp provided details of the underlying hedge fund investments, but did so in an inaccurate and (as the trial judge found) misleading way, which stripped out the leveraged part of the investments (i.e. the amounts invested with borrowed funds). Al Sadik claimed that this had been done in a dishonest attempt to conceal the leveraging of his portfolio, but the trial judge rejected that case, finding that the relationship manager at Investcorp who had prepared the report had simply been trying to ensure that the two sets of reports (investment vehicle NAV and underlying fund values) reconciled.
When, in response to yet further requests for information, Investcorp supplied figures which did disclose the leveraging of the portfolio, Al Sadik reacted angrily and complained, claiming not to have known that leverage was being used. He then asked to see the IMA between Shallot and Investcorp. It seems at this stage that Investcorp realised they had forgotten to put one in place, and had been investing on Al Sadik's behalf for almost a year without a properly documented mandate.
Unfortunately, rather than owning up to the error, Investcorp concealed it by signing off a backdated IMA and sending it to Al Sadik. As an attempt to answer Al Sadik's complaints at the time, Investcorp also initially tried to rely on the agreement as authorising the leverage they had been using in the portfolio. They rightly conceded the agreement didn't have retrospective effect, but did so only later.
In fact, leveraging was found by the court to have been permitted by other contractual documentation, so the omission to execute the IMA was not fatal. However, Investcorp's actions, which on any view were serious errors of judgment, led to a damages claim against them for fraud, which has taken almost eight years, a ten-week trial, and two appeals spanning a further six days, to be finally dismissed.
Al Sadik's appeal
At the appeal stage, Al Sadik's main argument was about whether the introduction of borrowed funds (leverage) at a particular level of the investment structure had been permitted by the contractual documents. Leveraging had in fact been arranged by Investcorp essentially as a loan from a bank directly to a special purpose vehicle (wholly owned by Shallot). Though ultimately that method produced no difference in outcome, it was different from feeder funds - a leveraging solution that Investcorp and Al Sadik had originally discussed when negotiating his mandate, which essentially involves a bank or other funder lending to a pool of investors. The courts determined that the mechanism used by Investcorp had been contractually permitted, and that Investcorp had not tried to conceal either the use of leverage or the specific mechanism from Al Sadik. The reason for the change in structure was simply that feeder funds would not provide Al Sadik with the initial level of leverage for his portfolio contained in Investcorp's investment proposal.
Comment
The outcome of the litigation provides a number of valuable lessons.
First, it is very important for fund managers and their legal and administrative support teams to work together to ensure that contractual commitments are properly translated into process and performed. Investcorp failed to do this, as regards both executing standard form documentation (the IMA) and client reporting. The trial judge noted in his judgment that as a result of an "administrative oversight", Investcorp's funds administration team failed to produce due reports to Al Sadik and five other managed accounts; and Investcorp admitted to a "lack of communication" between the investor relations and administration teams. It is also important to give appropriately full consideration to the format of client reports and the information they are to contain, and to ensure that the data provided is clear, transparent and accurate.
Second, if particular structures are being put in place to implement a mandate for a managed account, it is important to ensure that the details of the structure are properly disclosed to the client. If the details of a planned structure are not discussed with a client prior to the client mandate being provided, or if (as was the case for Al Sadik) the plan changes, written details of the structure that the manager selects should be provided to the client as soon as possible thereafter, and ideally before the client's funds are committed to the structure and the investments within it.
Third, and finally, never try to cover up a genuine mistake by deceiving a client.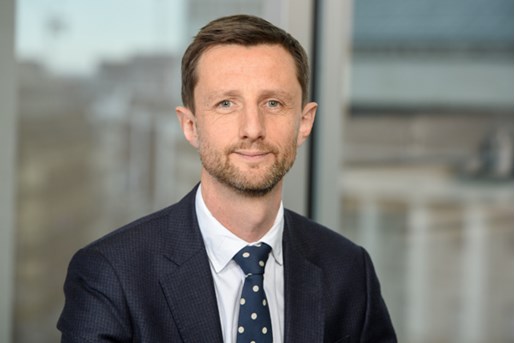 Mark Molyneux
Divisional Managing Partner, Dispute Resolution
London
View profile