We regularly publish a selection of some of the most interesting business news and articles from Africa. Here you can also find information about our upcoming events designed to keep you one step ahead of the latest legislation, regulatory developments, and training requirements on the continent.
---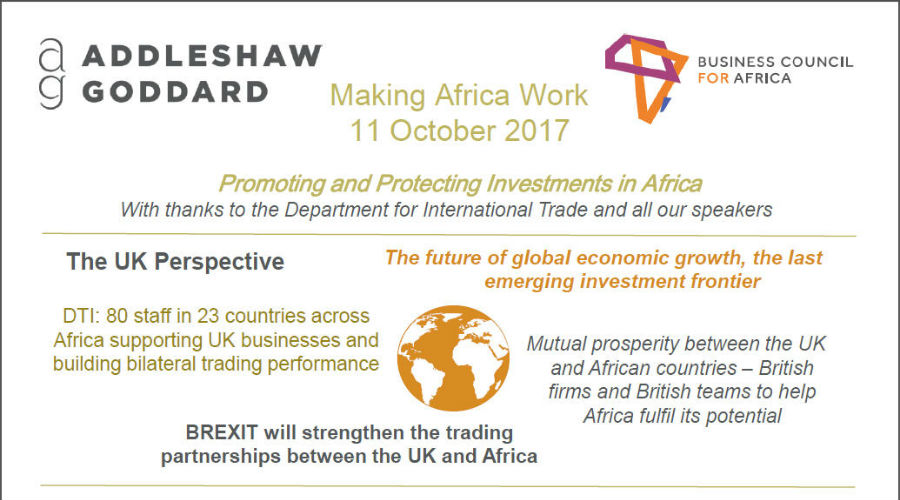 INFOGRAPHIC: Making Africa Work
Get an insight on how African investment is both attracted, promoted and secured across the continent. This infographic summarises the government and corporate view as well as the UK perspective.
Download the infographic
NEWSLETTER: December 2018
Get up to date with the December issue of the Africa Newsletter. This month we focus on private equity news from across the continent.
Read the newsletter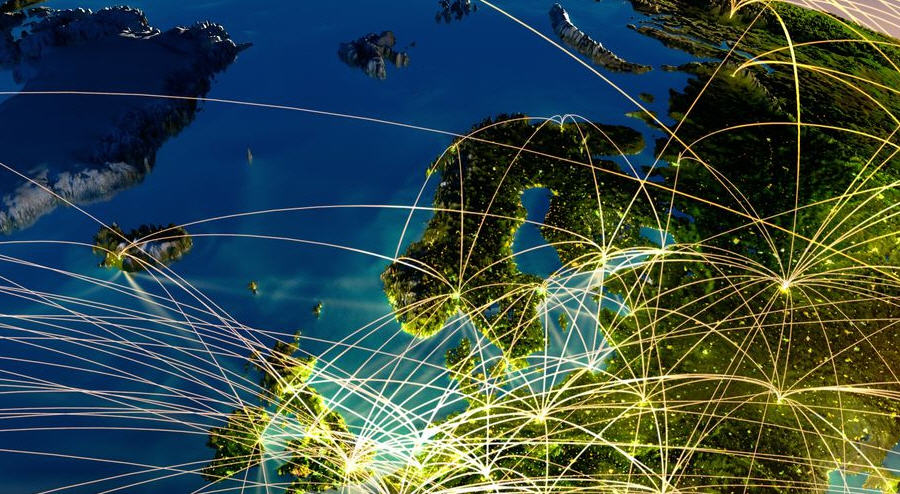 EVENT: Promoting and protecting investments in Africa
Addleshaw Goddard was delighted to hold an engaging and thought-provoking panel discussion on Promoting and Protecting Investments in Africa on 11 October 2017, in conjunction with the BCA and the DIT.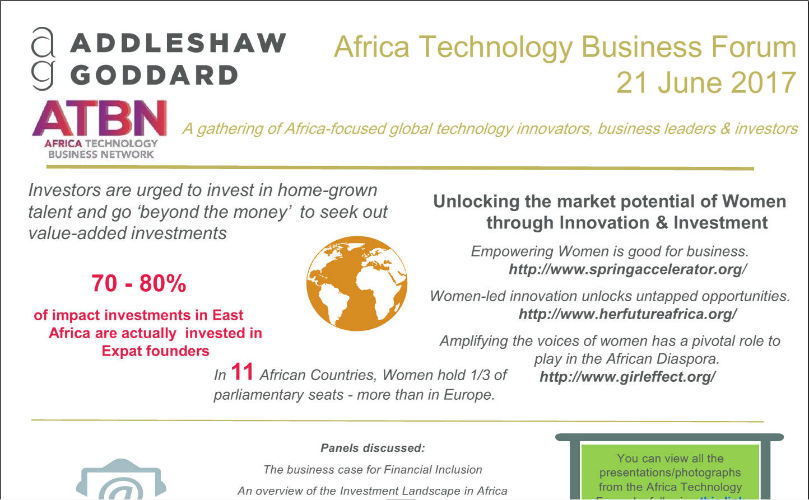 INFOGRAPHIC: Africa Technology Business Forum
Addleshaw Goddard was delighted to once again host the annual Africa Technology Business Forum organised by ATBN in London. This infographic provides a neat summary and round-up of the key points discussed at the forum in June 2017.
Download the infographic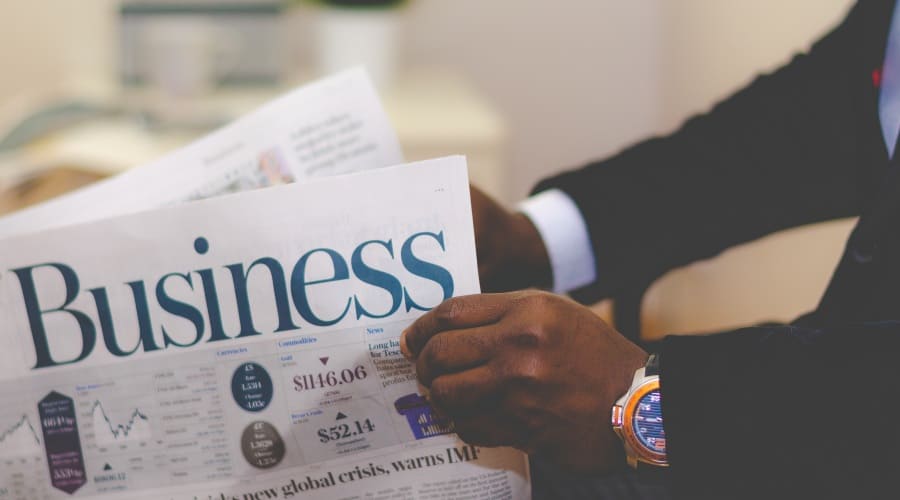 NEWS
Get up to date with the latest business and economic stories every day from Africa's top local news agencies, powered by Asoko Insights.
Read the latest business news