Now available: Interactive Mergers & Acquisitions and Private Equity Trends Reports 2021
---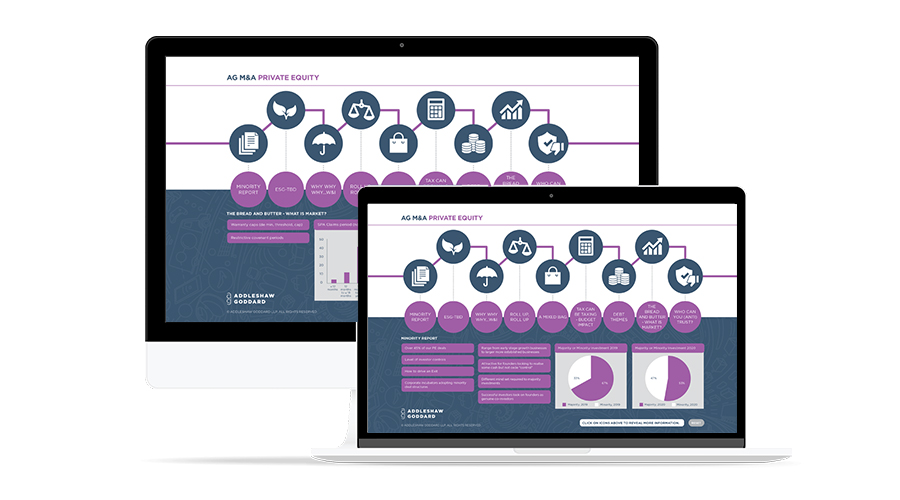 In this year's interactive M&A and PE Trends Report we look at the key themes that shaped 2020 including:
the continued rise in minority deals;
the growing importance of ESG in transactions;
W&I remaining an important deal making tool, particularly where one of the sellers is an institutional investor;
ratchets becoming more popular to help bridge valuation gaps where there may be uncertainty over deliverability of plan (for example because of Covid impact);
strong credit fund appetite which is expected to increase during 2021, particularly for strong assets;
equity terms remaining pretty constant with previous years; and
despite the presence of Covid, little sign so far of significant downside protection being built into transactions.
We hope you enjoy reading the report and would welcome your thoughts on our findings and your thoughts for the year ahead.
---

Get in touch
If you have any queries or would like to discuss any of the trends further, please get in touch with your usual AG contact or one of our lawyers listed below.