In addition to other measures such as emergency relief packages for businesses, the German Federal Government works in record time on new laws for the mitigation of the consequences for employees and employers.
---
New legislation has been implemented fast and more is planned to enable companies which are facing difficulties as result of the pandemic to reduce their personnel costs and streamline the workload.
Arranging work from home to reduce the risk of infection (consent of employee / by works council, if any, required).
Employees are not entitled to stay home due to fear of COVID-19
Stringent hygiene measures (e.g. protective clothing, avoiding personal contact, no visitors)

Treatment of employees who were in risk areas or had contact with persons at risk:

Inform the public health department
Examination by the company doctor
Two weeks absence from the company, either by work from home or by exemption from work.

In the event of a quarantine or a ban on employment, compensation may exist for a period of six weeks.

Employees with children have a right of refusal if they cannot otherwise provide childcare in this case, release from work with payment of 60/67% of net (state will reimburse upon application) for up to 6 weeks
Employees have the obligation to inform their employer of their stay in a risk area
Employers may demand Employees to disclose themselves as a "risk-factor"
Employers can issue instructions / policies to require employees to report co-worker's with flu symptoms
Employers may not require medical confirmation that the employee is not infected

Employers are obliged to shut down their operations when the work palce as "out of control" (before making such decision it is recommended to consult with the local health authorities)

There is no obligation for employers to report infected employees
An employee can refuse to come to work / attend work travel, when that requires him to enter an officially recognized crisis-region
If there was a confirmed infection with COVID-19 in the work place, employees can only refuse to come to work if the work place of that employee is close to the place of infection and the employer cannot re-assign him to another work place
The German working hours act has been adjusted

Employees in system-relevant sectors (e.g. health and care sector) may have extended working hours (12 hours per working day), shortened resting-periods and a lower threshold for working on Sundays or holidays

Employees have, in principal, an entitlement, to continued entitlement

Possible cost-cutting measures:

Termination of employment contracts prior to starting date or during probationary period
Advising employees to take their remaining vacation or reduce their overtime
Arrangement of short-time allowance (by application to the employment agency), eased regulation (limited until 31 December 2020)

Employees are entitled to receive 60% / 67% of net wage lost (thresholds applicable) due to work time reduction caused by COVID-19, for (currently, up to)12 months in total
There is no mimimun number of employees for whom employers can apply for short-term allowance
short-term allowance will be granted from the month in which the work reduction was reported to the employment agency

Prerequisities for obtaining the short-time allowance have been temporarily lowered:

10% of the employees of an operation or part of an operation must be affected by the substantial reduction of work (in contrast: 33% percent must haven been affected prior to the COVID-19 adjustments)
Negative "working time balances" must not occur in the affected business operation before applying for short-time allowance
Upon request the social security contributions paid by the Employer may be reimbursed by the Employment Agency
Planned: The short-term allowance for employees suffering a work reduction of at least 50% should be increased to 70% / 77% of net wage starting the fourth months and to 80% / 87% of net wage starting the seventh month of short-term allowance

Short-time allowance requires explicit consent of the employees if not already regulated in the employment or collective agreement

Consent can be given through the following arrangements:

Agreement with the individual employee;
Works agreement; or
Collective bargaining agreement

The short-time allowance may also be implemented by a termination with an offer of changed terms of employment. In practice, most employees will agree to an agreement of short-time allowance in order to avoid dismassal due to operational reasons.

If a works council exists, a specific agreement must be reached setting forth the framework of implementing short-time allowance.

The following aspects must be included in the agreement with the works council:

Start date;
Duration of short-time allowance;
Provisions regarding the distribution of working hours; and
The affeced employees/business operations must be exactly determined

Since no legislative adjustment has been passed, a works council meeting has to be held in person (change planned to allow video conference meetings). All relevant hygiene meassures (e.g. masks, distance rules) must be complied with.

The business department must suffer from substantial work stoppage. In other words, at least 10% of the employees of an operation or part of an operation must be affected by a temporary, unavoidable work reduction of at least 10%.

Temporary means:

the rerturn to normal working hours can be expected after the maximum period of short-time allowance has expires (currently: twelve months). A transition period is granted.

Unavoidable means:

all other reasonable precautions must have been taken by the employer (e.g. transferring employees to less affected business sectionsm utilizing overtime or holiday entitlements)

The employer must be part of the business which is affected by the temporary, unavoidable reduction of work
The employment relationship must not have been terminated (if a dismissal protection claim has been filed, the rules may deviate)
An employee on sick-leave is only entitled to short-term allowance when the circumstance resulting in his sick-leave occurred after the implementation of short-term allowance
The employee must have given his consent to work short-time
The existing credits on working time accounts must have generally been taken by the employee
Holiday entitlements of the recent year should have been taken - if they can avoid the work stoppage. This must be decided upon a case-by-case assessment by the Employer

Consent must be given by the employees and - if existing - the works council.

Employer must report the work stoppage and introduction of short-time allowance to the employment agency:

"without due delay";
in writing or online; or
if works council exists, the beforehand reached agreement must be attached

A decision is made by the employement agency whether all prerequisites are met. Advance payment of the employer to the employees (therefore the short-time allowances must be calculated by the employer aas well as the individual prerequisites of every employee must be reviewed). The employer needs to file for reimbursement of the advance payment.

The remaining renumeration has to be paid according to normal income tax and social insurance contribution rules
The contributions to health, social care and pension insurance are calculated on the basis of 80% of the loss of earnings (so-called "fictitious wage").
Upon request the social insurance contributions can be reimbursed by the Employment Agency, but only within 3 months
Temporarily leased employees are also eligible for short-time work allowance
Dismissal of employees for operational reasons is in practice limited: The temporary loss of work in context of the application for short-time allowance is not enough to justify a dismissal for operational reasons
A dismissal for good cause remains possible

It is not recommended to not request any overtime of the employees on short-term allowance as such order questions the avoidability of the work reduction.

Employees joining the business after the short-term allowance was implemented are only eligible to recieve short-term allowance when their employment relationship follows an apprenticeship within the company or when they are hired on ground of important reasons.

With regard to find the responisble employment agency, the location of the accounting office of the employees in question is determining.
We are available to assist with any questions you may have regarding developments related to the COVID 19 outbreak .
Please feel free to contact the Addleshaw Goddard lawyer with whom you usually work or Martin or Jens.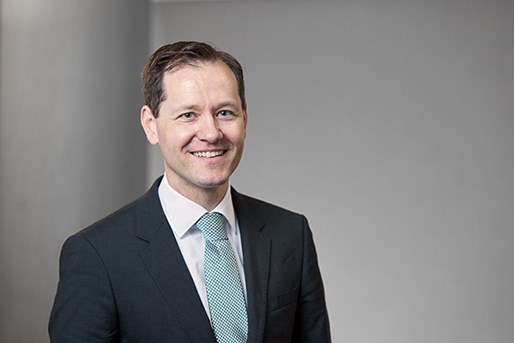 Dr. Martin Lüderitz
Partner, Employment
Germany
View profile