Included in this edition of Corporate Crime & Investigations Update: Petrofac could face £400m claim following bribery allegation; EU names 23 countries with weak AML and terrorist financing regimes and Australia investigates attempted cyber hack of parliamentary network.
---
Bribery and Corruption
Petrofac could face £400m claim following bribery allegation
Law firm Keystone and litigation funder Innsworth confirmed this week that they are reviewing potential claims and the possibility of a class action against Petrofac on behalf of UK and US institutional investors, in response to alleged bribery by the oil services firm. Last week, former global head of sales David Lufkin pleaded guilty to paying bribes to secure contracts in Saudi Arabia, Iran and the US. It is claimed that Petrofac's shareholders suffered substantial losses on their investments from 2010 onwards and the value of the claim could amount to £400m in damages.
Swiss authorities to assist Brazil with "Operation Car Wash"
The office of the Attorney General of Switzerland has confirmed its involvement in "Operation Car Wash", following a mutual legal assistance request from Brazilian prosecutors. The investigations relate to an alleged corruption scheme involving global commodity trading firms Vitol, Glencore and Trafigura, who are suspected of paying over $30 million in bribes to officials at Brazilian state-run oil firm Petrobras.
The announcement marks a new phase in the already years long corruption probe, with the new request allegedly relating to two of the trading companies as well as several individuals. The US Department of Justice has also opened its own investigation into the matter.
Poland arrests former PKN ORLEN executives
The former chief executive and two former directors of Polish state-run oil refiner, PKN ORLEN, were arrested by the country's Central Anti-Corruption Bureau this week on charges of mismanagement. The individuals' arrests follow the detention of other officials at state-owned companies and public institutions in recent months, including the head of Poland's Financial Supervision Authority, KNF, and the former CEO of oil company Lotos. The former PKN CEO is suspected of large scale mismanagement of resources between 2008 and 2015.
Money Laundering
EU names 23 countries with weak AML and terrorist financing regimes
The European Commission has published a new list of 23 countries considered to have strategic deficiencies in their anti-money laundering and counter terrorist financing frameworks, in accordance with its mandate under the Fourth and Fifth Anti-Money Laundering Directives. As a result of the listing, banks and other entities dealing under the European anti-money laundering rules will be required to carry out increased due diligence checks before accepting business from individual customers and financial institutions located in the countries listed.
12 of the listed countries are also listed as high risk by FATF, while 16 are already on the current EU list. The list will be submitted to the European Parliament and Council for approval within one month. Included in the listed countries are Iran, Nigeria, Pakistan and Saudi Arabia.
Dutch bank Rabobank fined over €1m for AML failures
The Dutch central bank (DNB) has fined Rabobank over €1m for failures relating to its "Know Your Customer" processes. The fine, which was issued in September 2018, applies to violations which occurred up to and including 2016, a period in which Rabobank failed to ensure it retained important customer due diligence information, including information such as company structures and ownership details. The DNB argued these failures risked unintentionally facilitating money laundering and other illegal activities.
Rabobank's US operations had previously entered into a settlement with US authorities in February 2018 for the sum of $368 million in relation to charges of obstructing regulatory oversight, following allegations that the bank had been used to facilitate illicit payments including in relation to drugs trafficking.
Guernsey bio-tech executive guilty of money laundering
The CFO of Guernsey-based bio technologies firm Immuno Biotech has been found guilty of money laundering. Peter Dawson-Ball was found to have "facilitated" financial mismanagement by the company's founder, David Noakes, who was jailed for 15 months in November 2018 for manufacturing, supplying and selling an unlicensed blood product, GcMAF, between January 2016 and February 2017.
Cybercrime
Australia investigates attempted cyber hack of parliamentary network
Australian authorities have confirmed that they are investigating an attempted hack of the national parliament's computer network, though they have not found any evidence that any data had been accessed or stolen. Investigations are being carried out in conjunction with various security agencies to try to identify the source of the attack.
Sanctions
US sanctions Turkish national as "Foreign Sanctions Evader"
OFAC has used its power to designate a foreign sanctions evader for the first time, and has announced a directly related settlement with a US company, in relation to US sanctions breaches. OFAC named Everen Kayakiran, a Turkish national, as having directed a foreign subsidiary of a US company to violate US sanctions against Iran by asking employees of the subsidiary to service machinery located in Iran.
Kayakiran has been placed on the Foreign Sanctions Evaders List, which identifies individuals and entities that have violated, attempted or conspired to violate US sanctions. The settlement relates to the US company's civil liability for Kayakiran's conduct.
Treasury Department, 7 February 2019
EU starts process to withdraw Cambodia's preferential trade access
The EU has begun the process of ending Cambodia's preferential trade access to the Union, as a result of the country's poor record on human rights, labour rights and democracy. The decision triggers an 18 month process to end the country's "Everything but Arms" (EBA) status. The EBA status has allowed Cambodia to sell any goods other than weapons tariff-free into the EU.
FCA Enforcement
The FCA launches High Court case against digital wealth firm
The FCA has commenced proceedings in the High Court against two individuals, Samuel Golding and Shantelle Golding, and two companies, Digital Wealth Limited and Outsourcing Express Limited. The regulator seeks a declaration that the defendants contravened, or have knowingly been involved in the contravention of sections 19 and 21 of the Financial Services and Markets Act 2000, which prohibit the carrying on of a regulated activity in the UK without authorisation.
The FCA also seeks a restitution order against the defendants to allow the regulator to demand the orderly return of customer funds from the defendants, who will be held personally liable for any shortfall in the funds. An injunction against future contraventions has also been applied for.
Corporate Tax Evasion
EU Court to decide whether Belgian tax break laws are illegal
The European Commission is to decide this week whether Belgian tax break laws (which have benefited some 35 multi-national companies) are in fact, illegal state aid. The judgment could provide an insight into other tax cases involving Apple, Starbucks and Fiat Chrysler.
Environmental
Fraudster ordered to pay back £1.3 million after electrical waste fraud
An individual has been ordered to pay back over £1.3m fraudulently claimed from government-backed electrical waste recycling schemes. The individual was found to have falsified paperwork from his Leeds-based firm, TLC Recycling Ltd, which claimed that the company had collected and recycled over 19,500 tonnes of household electrical waste during 2011 – claims which were later found to be untrue.
North East man fined for permit breach
Fazel Husain was fined following an environmental permit breach at a motor vehicle site, and then failing to comply with an enforcement notice. Breaches at the site included no containment bund, no drainage system and the inappropriate storage of batteries and waste oil, meaning that any fluids from end of life vehicles would run from the site onto the road outside.
Health and Safety
Food manufacturer fined over £250,000 for machinery incidents
2 Sisters Food Group Ltd has been fined following two safety incidents in March 2016, leading to employees being seriously injured. The company pleaded guilty to breaching Regulation 11(1) of the Provision and Use of Work Equipment Regulations 1998 and was fined £200,000 for the first incident. In respect of the second incident the company pleaded guilty to a breach of Section 2(1) of The Health and Safety at Work etc Act 1974 and was fined £74,000.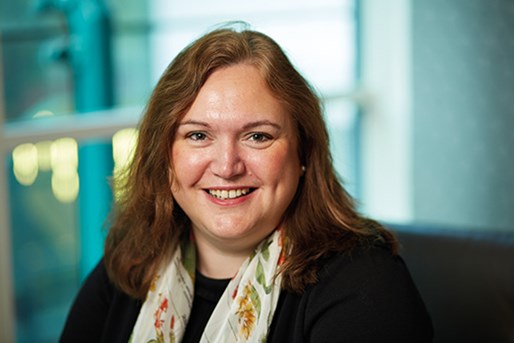 Nichola Peters
Partner, Head of Global Investigations/Inquiries
London
View profile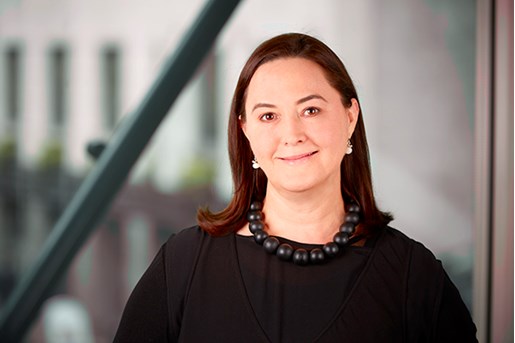 Michelle de Kluyver
Partner, Corporate Crime and Regulatory Investigations
London, UK
View profile