Included in this edition of Corporate Crime & Investigations Update: SFO brings new charges in Unaoil investigation; Danske Bank and executives are sued following money laundering allegations; Chinese hackers steal over £14.4m from Indian arm of Italian company and more...
---
Bribery and Corruption
Former Alstom Power Director sentenced for bribery and corruption
Nicolas Reynolds, the former Global Sales Director for Alstom Power Ltd's Boiler Retrofits unit, was sentenced to 4 years and 6 months imprisonment and ordered to pay £50,000 costs for his role in a conspiracy to bribe officials in Lithuania's Elektrenai power station and senior Lithuanian politicians in order to win contracts worth €240 million. Mr Reynolds' sentencing follows the convictions of Alstom Power Ltd's former Business Development Manager and former Regional Sales Director of Sweden who received sentences of 3 years and 6 months and 2 years and 7 months respectively. Alstom Power Ltd has also pleaded guilty to conspiracy to corrupt and was ordered to pay over £18m.
Lisa Osofsky, Director of the UK's Serious Fraud Office, stated that the prison sentences were imposed to "reflect the seriousness of bribery and corruption" and to "deter others tempted to resort to illicit means to win contracts".
SFO, 21 December 2018
SFO bring new charges in Unaoil investigation
The UK's Serious Fraud Office has brought an additional charge against Stephen Whiteley for conspiracy to make corrupt payments in relation to the SFO's ongoing investigation into Unaoil Limited (Unaoil).
Mr Whiteley was formerly a Vice President with SBM (Offshore) and also Unaoil's General Territories Manager for Iraq, Kazakhstan and Angola. It is alleged that he assisted Unaoil to be engaged as a subcontractor for an oil pipeline project in Iraq. Mr Whiteley has already been charged with conspiracy to make corrupt payments in relation to securing contracts in Iraq to Unaoil's client SBM Offshore.
SFO, 21 December 2018
Suspect linked to Vitol Brazilian bribery case arrested
Brazilian national, Luiz Eduardo Loureiro Andrade, has been arrested following allegations that he bribed officials at state-run oil company Petroleo Brasileiro SA (Petrobras) on behalf of major oil trading company Vitol Group and other similar companies to win contracts from Petrobras. Two former executives of Trafigura have also been charged. This case is the latest part of Brazil's ongoing "Car Wash" investigation.
NY Times, 9 January 2019
Guatemalan president faces international criticism after expelling UN anti-corruption group
Guatemala's President Jimmy Morales is facing international condemnation after deciding to expel members of the United Nations-backed anti-corruption mission, the Commission Against Impunity in Guatemala group. Critics allege that the move is a bid to shield himself and his government from investigation although in a press statement, Morales said that the decision to eject the group was as a result of its "severe violation" of national and international laws.
The Guardian, 8 January 2019
Money Laundering
Danske Bank and executives are sued following money laundering allegations
Danske Bank and four former senior executives are being sued by a U.S. shareholder in relation to accusations that the bank defrauded investors and inflated its share price by hiding and failing to stop money laundering at its Estonian branch. The Estonian branch of the bank is under investigation by authorities in Denmark, Estonia, Great Britain and the United States, concerning around €200 billion of suspicious payments that were processed by the bank between 2007 and 2015.
Reuters, 9 January 2019
Iran approves anti-money laundering bill
As part of a drive to implement standards set by the Financial Action Task Force (FATF, an inter-governmental organisation dedicated to tackling money laundering), Iran have approved an anti-money laundering bill after it was initially rejected by Iran's legislative vetting body.
Iran is currently identified by the FATF as a country with weak measures to combat money laundering and terrorist financing. Bringing Iran into compliance with FATF standards is widely thought to be essential to increase foreign investment in Iran, particularly after the U.S. re-imposed sanctions on Iran's banking and energy sectors.
Reuters, 5 January 2019
Fraud
Anti-fraud police unit uncovers £1.2m fraud scam
The UK's Dedicated Card and Payment Crime Unit (DCPCU), a specialist anti-fraud police unit sponsored by the banking industry, has successfully investigated and prosecuted a criminal gang behind frauds and attempted frauds of over £1.2 million. Sandy Kaur and Aaron Sanghera laundered money through a series of "money mule" accounts with the assistance of corrupt bank staff. The pair were found guilty of conspiracy to defraud, and received prison sentences of four years and 2 years 9 months respectively. The fraud was detected by Lloyds Bank who then alerted the DCPCU.
FFA, 3 January 2019
Cambridge Academic sentenced for 4 years for fraud
Ehsan Abdi-Jalebi, a Cambridge academic who ran 4 companies specialising in renewable energy, was sentenced to 4 years in prison and disqualified from being a company director for 8 years after fraudulently claiming £2.5 million under a government subsidy scheme. Abdi-Jalebi submitted 80 false invoices and 101 pages of forged bank statements to accountants, who signed off the assurance reports needed by the Department of Energy and Climate Change and Innovate UK to release the subsidy to him.
CPS, 21 December 2018
Cyber Crime
Chinese hackers steal over £14.4m from Indian arm of Italian company
A group of Chinese hackers stole 1.3 billion rupees (the equivalent of £14.43 million) from the Indian unit of Tecnimont SpA, an Italian engineering firm, through a cyber-fraud which involved impersonating the firm's CEO. The hackers sent fraudulent emails that mimicked emails sent by the CEO's account and persuaded the head of the Indian subsidiary to transfer the money in three tranches to banks in Hong Kong. The Indian chief and head of finance no longer work for the company.
Reuters, 10 January 2019
Sanctions
$7.8m settlement over Belarus sanctions violations between OFAC and Zoltek
Zoltek Companies Inc and its subsidiaries (Zoltek) have agreed to pay a settlement fee of more than $7.7 million to U.S. authorities to settle a potential civil liability for violating U.S. sanctions on Belarus. The alleged violations related to Zoltek's approval of 26 purchases of the chemical acrylonitrile between its Hungarian subsidiary and a Belarusian entity that was listed as a U.S. Specially Designated National (SDN) in 2011.
U.S. Treasury, 20 December 2018
EU extends Russian sanctions under 31 July 2019
The EU has extended its sanctions targeting Russia's financial, energy and defence sectors until 31 July 2019. The measures were originally introduced in July 2014 as a response to Russia's actions in Ukraine and have been prolonged due to no progress being made with the implementation of the Minsk agreements. Meanwhile, Russia has designated a further 252 Ukrainian parties as sanctions targets and has expanded import restrictions on a range of Ukrainian goods, in response to sanctions measures adopted by Ukraine. The new Russian designations cover various Ukrainian companies across the defence, energy and financial sectors and came into effect on 25 December 2018. The expanded import ban came into force on 29 December 2018 and adds certain industrial goods, agricultural products, raw materials and foodstuffs to the existing list of Ukrainian items that may not be imported into Russia.
Reuters, 21 December 2018
U.S. sanctions Venezuelan individuals and companies for corrupt currency exchange scheme
OFAC has designated 7 Venezuelan individuals and 23 entities, including the former National Treasurer, for bribing the Venezuelan Office of the National Treasury in order to conduct illegal foreign exchange operations in Venezuela. The U.S. Treasury estimate that the scheme has cost Venezuela and its people billions of dollars.
U.S. Treasury, 8 January 2019
U.S. halts licence applications during Federal Government shutdown
The U.S. has suspended international trade licence applications during the current Federal Government shutdown, which started on 22 December 2018. This includes licence applications in relation to sanctions issues via OFAC, as well as export licence applications handled by the Department of Commerce's Bureau of Industry and Security (BIS). The only applications that will be considered during this period are those that relate to support to the U.S. military, humanitarian aid or other similar emergencies. Both agencies have stated that licence applications submitted during this time will not be processed, and may only be submitted after the Government re-opens.
OFAC, 10 January 2019
Environmental
Thames Water fined £2m for polluting tributary of the River Thames
Thames Water has been fined £2 million after a raw sewage offshoot polluted an Oxfordshire stream, killing around 150 fish. Numerous failures in the management of a sewage pumping station operated by the company led to sewage emptying into the brook, which leads to a tributary of the River Thames, for at least 24 hours in 2015. Thames Water had admitted to breaching environmental regulations prior to sentencing.
BBC, 21 December 2018
Company fined £20,000 for pollution after land spreading
Whites Recycling Ltd in Lincolnshire was fined £20,000 with a victim surcharge of £4,430 after the Environmental Agency found that the company breached its environmental permit for mobile plant land spreading by polluting a tributary of the River Tees. Environmental officers attended the company's farm after a member of the public reported that a nearby stream was "running black".
Gov.uk, 24 December 2018
Health and Safety
Demolition company fined following worker excavator fall
Cheshire Demolition and Excavation Contractors Limited pleaded guilty to breaching section 2(1) of the Health and Safety at Work Act 1974 and was fined £134,000 plus £6303.04 costs after two workers fell from an attachment on an excavator, suffering serious injuries. The two workers were in a pick bin being lifted by an excavator, when the bin suddenly released, causing the men to fall onto a pile of bricks and rubble. One worker suffered a broken back and the other a fractured skull.
SHP, 2 January 2019
Fine for NHS Trust after employees stabbed
NHS Oxleas Foundation Trust pleaded guilty to breaching section 2(1) and 3(1) of the Health and Safety at Work Act 1974 and was fined £300,000 plus £28,000 costs after a service user attacked a healthcare assistant and a psychiatric nurse with a kitchen knife stabbing them multiple times. An investigation by the Health and Safety Executive (HSE) found that no patient specific risk assessment was carried out by the unit to identify the risks posed by a patient, and that the use of knives on an acute ward was fundamentally unsafe.
HSE, 20 December 2018
Companies fined for asbestos exposure
Ashe Construction Limited has been fined £100,000 plus £9759.76 costs after sub-contractors under their control disturbed suspended ceiling tiles containing asbestos during renovation works at a school in Derby. An investigation found that the company failed to plan, manage and monitor the work to prevent the accidental removal of the tiles in question, and the company pleaded guilty to breaching Regulation 13(1) of the Construction (Design and Management) Regulations 2015 and Section 3(1) of the Health and Safety at Work Act 1974.
A contractor of the company, Cladceil Limited was also fined £12,000 plus costs of £47,184.48 in relation to the same incident. The contractor had appointed a sub-contractor to carry out suspended ceiling removal work on its behalf, but failed to highlight the risk of asbestos in its risk assessment and method statement. The contractor pleaded guilty to breaching Regulation 15(2) of the Construction (Design and Management) Regulations 2015.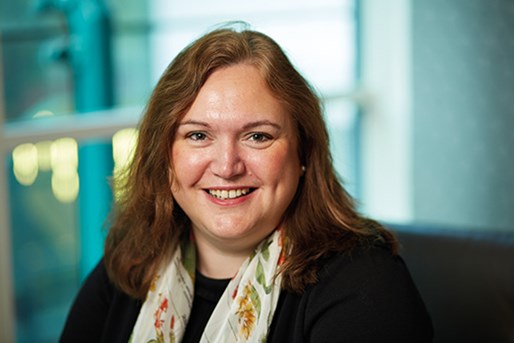 Nichola Peters
Partner, Head of Global Investigations/Inquiries
London
View profile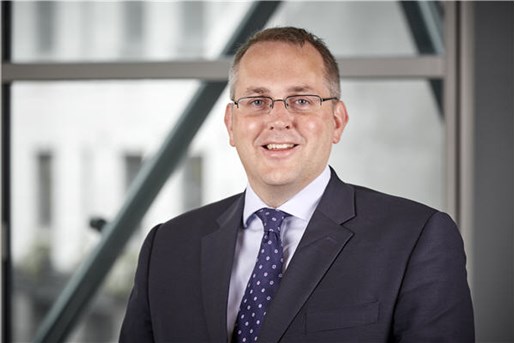 David Pygott
Partner, Global Investigations
London, UK
View profile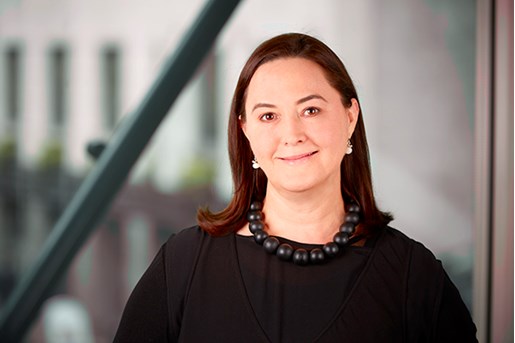 Michelle de Kluyver
Partner, Corporate Crime and Regulatory Investigations
London, UK
View profile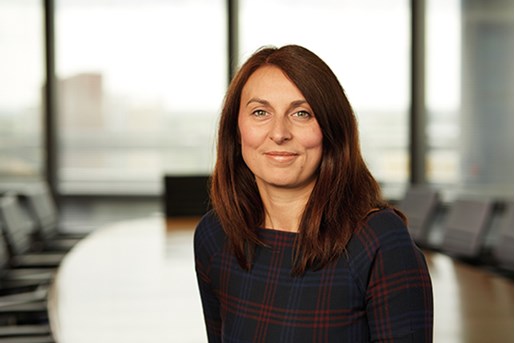 Erin Shoesmith
Partner, Health & Safety United Kingdom
View profile