Read on for the latest news and updates in bribery and corruption, money laundering, fraud, cybercrime, sanctions, FCA enforcement, environmental, and health and safety.
---
Bribery and Corruption
The NCA warns that a "no-deal" Brexit could push UK companies into "greater contact with corrupt markets" if EU trade deals lost
With Britain due to exit the EU in October and only a few trade deals currently agreed, the National Crime Agency (NCA) has published a number of sensitive reports detailing countries of concern which have been sent directly to certain government departments. The NCA has stated that "it is a realistic possibility that the UK's exit from the EU will impact the prevalence of bribery and corruption over the next five years as UK companies potentially come into greater contact with corrupt markets."
Money Laundering
Companies House to be overhauled to combat UK money laundering
The Government has announced the "biggest overhaul of Companies House in 170 years" in response to investigations which have found that the UK is being used as a money laundering hub for international criminals. Powers will be given to Companies House which include checking the identities of all individuals who plan to register to minimise any integrity issues.
NCA recovers assets including a luxury hotel and £100k Bentley following the conclusion of an eight-year investigation
The NCA have recovered assets of around £6m following a lengthy investigation into an international money laundering group. Central to the investigation was businessman Jonathan Nuttall, who, alongside property entrepreneur Eric Grove and practising barrister Timothy Becker were found to have held some of the assets. Eleven properties including a hotel and brasserie together with the Bentley were amongst the items recovered by the NCA.
Gambling businesses fined £4.5m for failing to implement AML procedures and protect customers
Four gambling businesses, InTouch Games Ltd, Betit Operations Ltd, MT Secure Trade and BestBet Limited have been fined a collective £4.5m for failing to implement anti-money laundering measures and protect consumers from harm caused by gambling. The penalty packages form part of the Gambling Commission's investigation into online casinos which has involved the assessment of over 100 operators.
Fraud
Ex-finance boss of Autonomy sentenced to five years for HP fraud
The ex-finance boss of Autonomy Plc, Sushovan Hussain is facing five years in prison in the United States after being found guilty of sixteen counts of securities and wire fraud. The charges are linked to the sale of the UK firm to Hewlett Packard in an $11bn sale in 2011. Mr Hussain and Autonomy founder Mike Lynch are being sued for $5bn by Hewlett Packard, who claim that the pair "committed a deliberate fraud over a sustained period of time" to wrongly inflate the value of the firm.
Cybercrime
22 year old computer hacker sentenced to four years in prison for hacking into TSB bank accounts
A previously convicted fraudster, Sakariye Issa from Leicester, was found guilty of hacking into several TSB customers' online bank accounts and attempting to fraudulently transfer £16,500 worth of funds. The fraud was identified by TSB and referred to a specialist unit of the police, the Dedicated Card and Payment Crime Unit, who identified the hacker.
UKFinance, 13 May 2019
Dark web drug site shut down
A website, "DeepDotWeb," used to launder the proceeds of drugs sales has been shut down by US law enforcement. The site used several Bitcoin accounts worth approximately €7.5m to conceal illegal proceeds by users who were referred to dark web marketplaces via the site. The two alleged owners of the site have also been charged by a US federal jury following arrests carried out in France and Israel.
Sanctions
US extends use of secondary sanctions to Iranian industrial metals industry
The Trump Administration has announced new sanctions against Iran's industrial metals sector. The new measures allow the Office of Foreign Asset Control to impose secondary sanctions on any persons determined to have "knowingly engaged" in "significant transactions" involving Iranian-origin iron, steel, aluminium or copper, or goods or services used in connection with those sectors of Iran's economy.
HMRC imposes fine for breach of export licensing requirements
HMRC has issued a compound penalty of £10,234.26 to a UK exporter, in relation to exports of body armour without a licence. The goods were not exported from the UK but the transaction involved a UK national. The goods were subject to military export control requirements under the Export Control Order 2008 and required a trade control licence to cover the UK national's involvement in trafficking and brokering the items, even though the goods did not pass through the UK.
FCA Enforcement
The Financial Conduct Authority has published Decision Notices against three firms and five individuals for acting without integrity in relation to their pension advice business and misleading the FCA
The firms and their associated directors held themselves out to customers as providing bespoke independent investment advice, however it was discovered that this advice did not reflect the reality of the service that was provided. In fact, customers were recommended pension switches and pension transfers to products that invested in high risk, illiquid assets which were unlikely to be suitable for them.
The three firms which were handed the notices are: Financial Page Ltd, Henderson Carter Associates Limited and Bank House Investment Management Limited (BHIM) and the five individuals are: Andrew Page, Thomas Ward, Aiden Henderson, Robert Ward and Tristan Freer. The individuals and BHIM have all referred their Decision Notices to the Upper Tribunal.
Environmental
£28,000 penalty for Nottinghamshire companies who caused serious pollution
Sutton Grange AD Ltd and Sutton Grange Services Ltd were successfully prosecuted by the Environment Agency for causing pollution to a pond through the discharge of maize silage effluent from Sutton Grange farm in Sutton-cum-Lound near Retford. The pollution resulted in the death of thirty-five fish and caused a significant impact on the local groundwater. Sutton Grange AD Ltd was fined £6,000 and Sutton Grange Services Ltd were fined £2,800. Each company was also ordered to pay costs of £10,000 and a victim surcharge of £170.
Health and Safety
The HSE Business Plan
The plan for 2019 / 2020 outlines key areas of work on which the HSE will focus over the next twelve months. The plan also reinforces the HSE's existing commitment to: leading and engaging with others to improve workplace health and safety, providing an effective regulatory framework, securing effective management and control of risk, reducing the likelihood of low-frequency, high-impact incidents and enabling improvement through efficient delivery.
£500,000 fine for waste management company
Sanders Plant and Waste Management Limited have been fined £500,000 after an employee was struck and killed by a wheeled loading shovel.
Sanders Plant and Waste Management Limited pleaded guilty to breaching Regulation 2(1) of the Health and Safety at Work etc. Act 1974.
Care home fined £175,000 following fire
In April 2017 an electrical fault caused a fire to break out at Newgrange Care Home in Hertfordshire which resulted in the death of two residents and many others having to be rescued.
Newgrange of Cheshunt Ltd who run the care home have been fined £175,000 for five fire safety breaches.
Recycling company fined following worker fatality
Centriforce Products Limited have been fined after a worker was killed by falling plastic bales.
The company pleaded guilty to breaching Section 2(1) of The Health and Safety at Work etc. Act 1974 and was fined £120,000 plus costs of £10,540.95.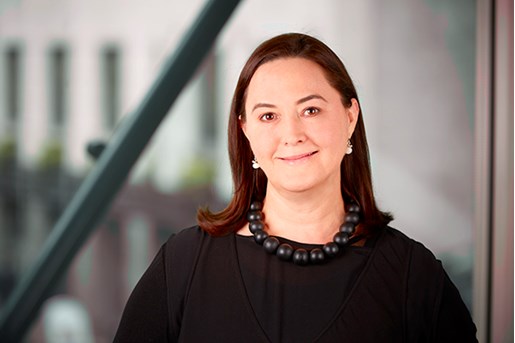 Michelle de Kluyver
Partner, Head of Global Investigations
London, UK
View profile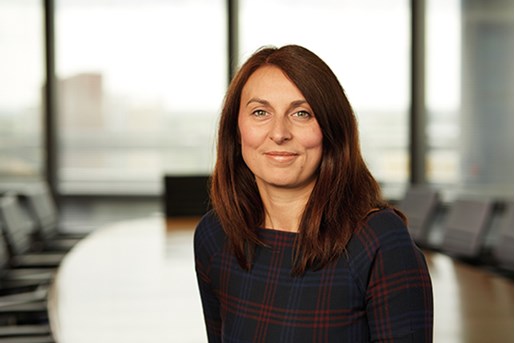 Erin Shoesmith
Partner, Health & Safety United Kingdom
View profile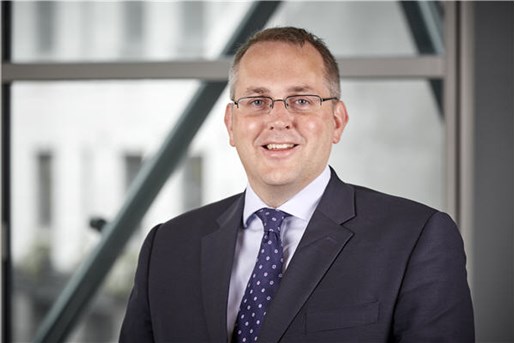 David Pygott
Partner, Global Investigations
London, UK
View profile