This checklist has been designed by AG's Governance & Compliance Team to support main market listed companies in the preparation of their annual reports.
---
Annual Reporting for 2017/18
While changes to the legal and regulatory reporting requirements for the annual report are relatively light this year, primarily requiring listed companies to supplement existing disclosures to meet new requirements rather than making wholesale changes, 2017 has seen the publication of a vast number of new or revised guidance notes, reports and disclosure recommendations of which reporting teams should take account if they wish to reflect "market practice" in their reporting. There is also an opportunity to report in line with the key messages arising from the wider governance reforms, particularly in relation to acknowledging the "stakeholder voice" and concerns around executive pay.
Key issues for consideration
In particular, this year reporting teams will need to consider:
enhancing existing non-financial information disclosures to reflect new reporting requirements for larger listed companies;
reporting with a greater emphasis on, and recognition of, stakeholder interests and key sources of long term value;
re-shaping risk and viability reporting to reflect the key attributes of good disclosure issued by the FRC's Reporting Lab;
ensuring that the business model disclosure takes account of other new FRC Reporting Lab project reports and studies;
reporting against the 2016 version of the UK Corporate Governance Code and associated guidance;
enhancing existing disclosures on the board's diversity policy to reflect new DTR 7.2 reporting requirements;
disclosing voluntary data in light of recommendations of the major diversity reviews;
changes in key investor guidance on remuneration;
the increased focus on director accountability and the consequences this year of a "significant" vote against any resolution; and
new regulatory notification requirements when publishing prelims and the Annual Report.
Company Secretary's Checklist
To support main market listed companies in the preparation of their annual reports, AG Governance & Compliance has once again published its annual "Company Secretary's Checklist - The annual report of a listed company".
Drafted from the perspective of a UK incorporated company with a premium listing on the main market and with a 31 December financial year end, the Checklist includes all mandatory reporting disclosures, highlights where the requirements have changed since last year and sets out what companies will need to do differently in order to be compliant this reporting season. As in previous years, the Checklist also provides coverage of "best practice" guidance. In particular, the strategic report requirements are accompanied by extracts from the FRC's strategic report and business model guidance notes as well as extracts from the Investment Association's new guidance on long term reporting. Key elements of the GC100 and Investor Group's guidance on remuneration are summarised and, for ease of reference, located alongside the statutory requirements to which they relate.
The Checklist also provides a step-by-step guide to assist companies with finalising and publishing an annual report as well as preparing for an AGM in 2018.
Purchase your copy
To purchase a copy of "The Company Secretary's Checklist - The annual report of a listed company 2017/2018" (price: £1500.00), please complete the form below.
Please complete all fields.
Important
The issues identified in "The Company Secretary's Checklist - The annual report of a listed company 2017/2018" are for information only and their application will depend on individual circumstances and other relevant factors. The document does not constitute legal advice and should not be relied on as such. Providing this document does not create a duty of care between Addleshaw Goddard LLP and the recipient. Nor does this document create a contractual or solicitor-client relationship between any Addleshaw Goddard LLP entity (or any of its partners, employees or agents) and any recipients. If specific legal advice is required or we can be of further assistance, please contact the person with whom you usually deal at Addleshaw Goddard or any of the persons whose details are set out on the inside cover of the document.
Please tick the box below to proceed. By ticking the box you are confirming that you agree, and are authorised, to purchase a copy of "The Company Secretary's Checklist - The annual report of a listed company 2017/2018" at £1,500 plus VAT on behalf of the party to be billed. You are also confirming that you accept the above terms of sale. You will be sent an electronic version of the Checklist to the contact email address provided. Please allow 24 hours for delivery. You will also be sent your hard copy by post to the company address provided.
We will use the personal data you provide for the purpose of sending you our invoice and the electronic version of the Checklist, as referenced above.
We will also send you other materials and updates from time to time that we think you might be interested in, and to get in touch with you about your interests more generally. For further details about how we process your personal data, please view our Privacy Notice.
Please note that you have the right to unsubscribe at any time, which you can do my emailing CRMsupport@addleshawgoddard.com or by clicking on the unsubscribe button in any marketing email you receive.
Our email marketing may contain cookies or similar technology in order to track user activity and for us to continuously improve our content. If you are unhappy with this please unsubscribe. You can find more information in our Cookie Policy.
Help
If you have any problems submitting your purchase request, please contact Sophie Jennings on 0113 209 2155.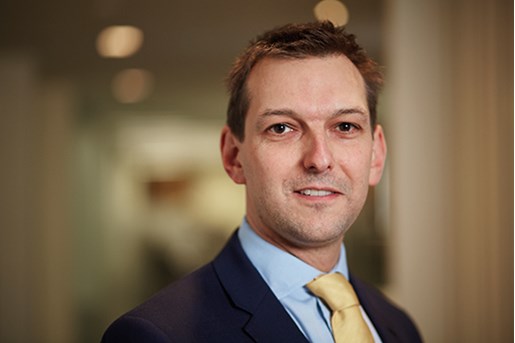 Richard Preston
Managing Associate, Governance and Compliance London
View profile