There were no major changes to the pensions tax regime announced in today's Budget, although a small number of technical changes were announced.
---
For the pensions industry, the most significant development announced at today's Budget was arguably the introduction of a new "Lifetime ISA" which could prove to be a significant competitor to pensions products for savers aged under 40, particularly those who pay income tax at the basic rate.
Lifetime ISA
The Lifetime ISA will be available from April 2017 to adults under age 40. It will allow individuals to save up to £4,000 per annum and receive a bonus equal to 25% of that amount from the government. Although an individual will need to be under 40 to open a Lifetime ISA, it will be possible to continue to save via a Lifetime ISA and obtain the government bonus up to age 50. Savings from a Lifetime ISA can be used to buy a first home or withdrawn tax free after age 60. Savings can also be withdrawn at an earlier age, but this will result in loss of the government bonus and the levying of a 5% charge.
Technical Amendments to the Pensions Tax Regime
The following technical changes were announced today:
Dependent's drawdown and flexi-access drawdown. Where an individual has a dependant's drawdown pension fund or dependant's flexi-access drawdown fund because the dependant is a child under the age of 23 of the member who has died, that individual will be able to continue to receive drawdown pension or flexi-access drawdown pension as authorised payments after reaching age 23. This announcement is likely to be welcomed by SSAS and SIPP providers, as this area has given rise to uncertainty and anomalies since the law was changed in April 2015 to allow a drawdown pension to be payable to any nominee on death without the need for the nominee to have been a dependant of a member.
Serious ill-health lump sums. If an individual would meet the requirements to take a serious ill-health lump sum (applicable where life expectancy is less than one year) but for the fact that the individual has accessed his/her pension, it will be possible to take the remaining funds that have not been accessed as a serious ill-health lump sum. Where a serious ill-health lump sum is paid to an individual who has reached age 75, it will be taxable at that individual's marginal rate rather than at a flat rate 45%.
Trivial commutation lump sum. A change will be made so that a trivial commutation lump sum may be paid out of a money purchase scheme pension that is already in payment.
Charity lump sum death benefit. A change will be made to align the tax treatment of a charity lump sum death benefit after a member has died under the age of 75, whether paid out of drawdown pension funds and flexi-access drawdown funds or out of funds that have not been accessed (uncrystallised funds). The need to pay an uncrystallised funds lump sum death benefit, a drawdown pension fund lump sum death benefit or a flexi-access drawdown fund lump sum death benefit within two years when it is paid to a charity is also removed.
Cash balance. Where a member dies and the scheme must top-up the remaining funds to meet the entitlement of the member's beneficiaries to an uncrystallised funds lump sum death benefit under the scheme rules, the full amount of the lump sum death benefit will be an authorised payment.
Pensions advice
The Government will restructure the Pensions Advisory Service, Pension Wise and the Money Advice Service to produce a new pensions guidance body and a new "slimmed down" money guidance body. The Government has also said it will ensure the pensions industry designs, funds and launches a new "pensions dashboard" by 2019 to allow an individual to view all his/her retirement savings in one place.
The Government will consult on introducing a new "Pensions Advice Allowance" which will allow people to withdraw £500 tax free before the age of 55 from their defined contribution pension to redeem against the cost of financial advice – the exact age at which people can do this will be determined by consultation
Public sector pensions developments
The Government has reviewed the discount rate used to set employer contributions to unfunded public service pension schemes. Employers will pay higher contributions in respect of such schemes from 2019-20 as a result.
In relation to the Local Government Pension scheme, the Government states that it will support proposals by local administering authorities to establish both a small number of British Wealth Funds by combining Local Government Pension Scheme assets into much larger investment pools by 2018, and a national Local Government infrastructure investment platform.
Salary Sacrifice: no change for the time being
The government is considering limiting the range of benefits that attract income tax and National Insurance Contribution advantages when they are provided as part of salary sacrifice schemes. However, it has stated that its intention is that pensions saving should continue to benefit from tax and National Insurance relief when provided as part of a salary sacrifice arrangement.
Comment
Until shortly before Budget Day there had been a widespread expectation within the pensions industry that this Budget would announce radical changes to the pensions tax relief regime. The Government has today published a summary of the responses to its consultation on this issue, but it is unclear whether it has abandoned or simply postponed plans to make more radical changes.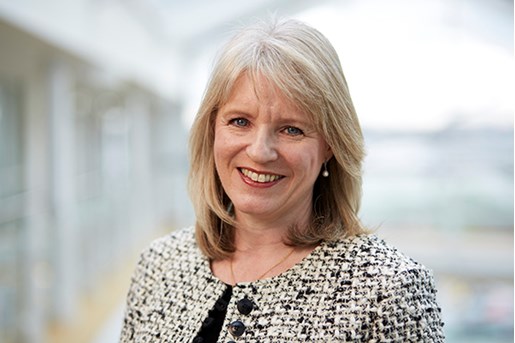 Rachel Rawnsley
Partner, Head of Pensions
United Kingdom
View profile