It's OK to talk about race! Experiences to help unlock BAME talent in the legal sector
---
According to the McGregor-Smith Review - Race in the Workplace, the potential benefit for the UK economy from full representation of BAME individuals across the labour market is estimated to be £24 billion a year, representing 1.3% GDP. Yet only 1 in 16 top management positions are held by a BAME person.
Successful businesses recognise the benefits that a more inclusive workforce can bring through diverse skills, talent and experiences. However, a seismic shift is required in the legal sector to unlock BAME talent.
Given the huge impact and opportunities for the legal services sector, business and the UK as a whole, Addleshaw Goddard and an esteemed BAME panel, has pleasure in inviting you to attend It's ok to talk about race! panel discussion. This event will provide an excellent platform to:
hear from some leading BAME players in the legal services sector
hear and learn about the panelists' experiences and obstacles they have had to overcome
debate and discuss strategies which the sector should adopt to ensure diversity and BAME inclusion
share positive experiences and tips for success
network with professionals and business people interested in this issue
The event will provide a great networking opportunity for individuals looking to embark on a career in law.
The Moderator
Harold Brako, Partner, Addleshaw Goddard
The Panel
Pervinder Kaur, Partner and Head of Private Capital Group, Addleshaw Goddard LLP
Araba Obodai, District Judge, Manchester Civil Justice Centre
Oliver Gayle, Director of Legal, Barclays
Manisha Patel, Legal Counsel, Zenith
Varinder Rehal, Group Legal & Company Secretary at IPL Ltd, part of WAL-MART Stores Inc
Networking events always prove incredibly popular and places will be allocated on a first come, first serve basis.
Event details
Thursday 28 February 2019
4.45pm – Registration and refreshments
5.15pm – Panel discussion and Q&A
session 6.15pm - Networking
Addleshaw Goddard, 3 Sovereign Square, Sovereign
Street, Leeds, LS1 4ER
Location map can be found here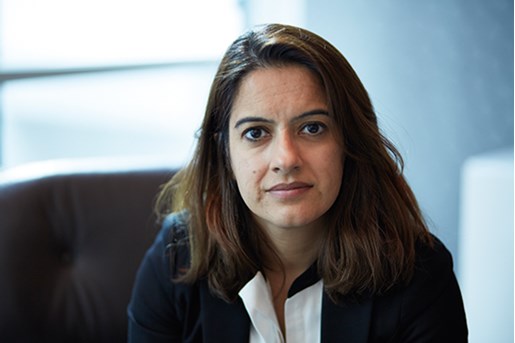 Pervinder Kaur
Partner, Head of Private Capital
United Kingdom
View profile