Here you will find articles, reviews, news stories and ideas from AG and around the web that are thought-provoking and interesting.
---
AG Integrate Update | 23 December 2019
Seasons Greetings!
It's been a fantastic year for AG Integrate and we're thankful to all of our hardworking consultants who have contibuted to another successful 12 months. We wish all of you a lovely festive break and look forward to working with you in 2020. Please note that our offices will be closed on 25th & 26th December and 1st January.
---
Addleshaw Goddard Update | 24 July 2019
Addleshaw Goddard Beats 5 Year Plan One Year Early
2018/19 was another great year for AG relative to prior year and the market. Organic revenue growth of 14% combined with a 37% profit margin & our second consecutive year of double digit growth shows the resilience, strength and ambition across our business. Thank you to our clients for their continued support and to every single person across our business for helping to achieve these results. You can view our full update here.
---
Addleshaw Goddard Update | 17 July 2019
Retail and Consumer Newsletter - July 2019
In this month's Retail and Consumer newsletter, AG's Data Protection team have gathered their experiences of working in the sector to give an update on themes they are seeing and actions needed in 2019 to keep on top of data protection compliance. You can read the newsletter here.

---
Addleshaw Goddard Update | 04 June 2019
Trends in Mid Market Private Equity Transactions Report
We are delighted to present our Trends in Mid Market Private Equity Transactions Report 2019, looking back at some of the key themes we saw in 2018 based on an analysis of the private equity transactions that we had the pleasure of advising clients on. You can view or download the report on our AG insights page here.
---
Addleshaw Goddard Update | 30 November 2018
A New Approach to Intelligent Delivery
Our apprach to legal service delivery - AG Intelligent Delivery - is about the pushing the boundaries of what is possible. By being creative, being efficient and being brave we develop new ways of thinking that combines quality people, creative process and cutting-edge technology. You can watch our AG Intelligent Delivery video here.
---
Addleshaw Goddard Update | 12 July 2018
An Excellent Year for Addleshaw Goddard
Financial results for 2017/18 released today reveal another excellent year on all fronts. Our income rose by 23% to £242m which is nearly 50% greater than 2012/13, continuing the upward trajectory of the last four years in terms of higher revenues, improved profitability and stronger cash position. The firm's platform has never been better and we retain huge ambition to build further on it. Our presentation is available for download here.
---
The Lawyer | 30 May 2018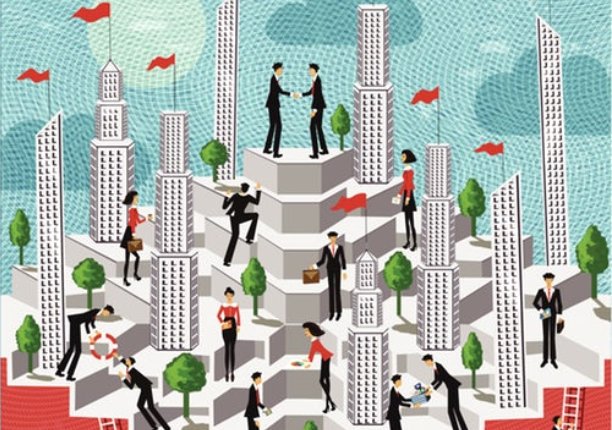 Technology and automated working are shaping the future of Real Estate Lawyers and the way that law firms are staffed. The Lawyer magazine asks the world's top Real Estate practices, including Addleshaw Goddard's very own Kerry Westland, about the shape of things to come. You can read more here.
---
Addleshaw Goddard Update | 27 April 2018
AG Integrate Hosts 'a Meeting of Minds' in Manchester
Last week the AG Integrate team held their Meeting of Minds event at Addleshaw Goddard's new Manchester office, where they were joined by Chris Welford from Sixth Sense Consulting. Chris delivered an engaging talk focusing on Mind, Body & Balance in Business. Many thanks to all those that attended and helped to make the event a success!
---
Addleshaw Goddard Update | 13 April 2018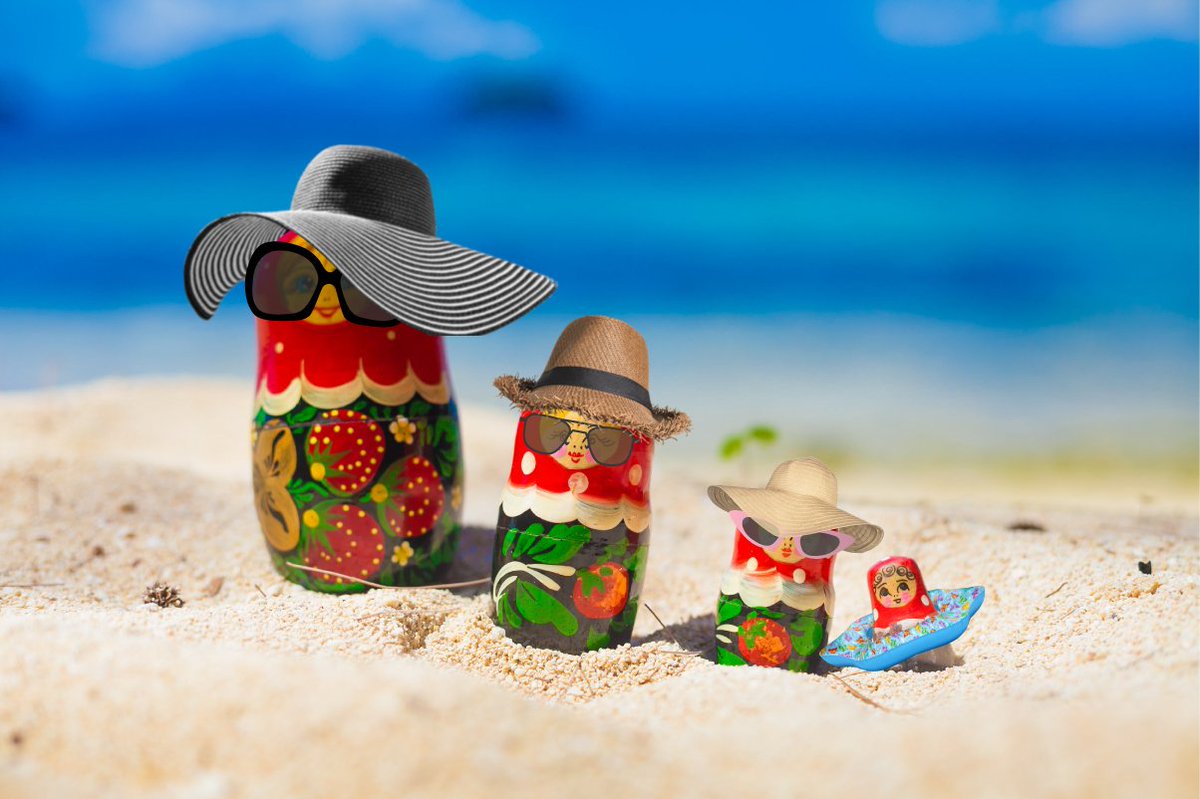 Join AG Integrate in Manchester to discuss Mind, Body & Balance in Business
This time last year the AG Integrate team hosed their first Meeting of Minds event in London. On Wednesday 18th April we will bringing this event up North to our Manchster office, where we will be discussing Mind, Body & Balance in Business. This will include discussions around the benefits of nutrition, sleep, exercise and a good social and family life. If you're interested in joining us please contact the AG Integrate team by using the 'Contact Us' link on this page.
---
TrainingZone | 10 March 2018
Are you interested in taking a leap into freelance work? One writer for trainingzone talks about the 5 lessons she learnt during her first year as a freelance writer. You can read her article here.
---
Legal Support Network | February 2018
Addleshaw Goddard's Chief Operating Officer, Axel Koelsch, talks to Breifing Magazine about his strategic to-do list, and the signifance of AG Intelligent Delivery and AG Integrate. You can read the magazine here.
---
Addleshaw Goddard | 29 January 2018

The Hot 100 lists the top 100 UK lawyers, in-house counsel and non-legal professionals who have demonstrated exceptional achievements and made a real difference to their firm or profession over the last year, with nomination from across the market. Head of Innovation and Legal Technology Kerry Westland plays a key part in the design and utilisation of our Intelligent Delivery approach to legal services, and continues to push the boundaries of what technology can achieve for our clients. You can read more here.
---
SME | 9 November 2017
New data reveals that flexible and remote working are more likely to motivate staff and ultimately increase workplace productivity than financial incentives. A study of UK businesses and employees by HSBC found that nine in ten employees consider flexible working to be the biggest motivator to their productivity levels within the workplace. Read more here...
---
Business Advice | 20 October 2017
Interested in starting a freelance legal career? This article explores some expert tips on how to make a successful career change and ensure you manage your time effectively. Read more here...
---
Entrepeneur | 24 October 2017
We hear a lot about work-life balance. It's a nice catchall phrase that tries to explain the daily attention we place on both our work and home life. Can you give equal attention to a career and a family all of the time? Read more here...
---
The Guardian | 16 September 2017
It's true that alongside a successful career, people also want time with their family and time for a social life. So with more of us now than ever working flexibly, is it a lifestyle choice or more of a way to deal with increasing stress?... Read on here...
---
The Lawyer | 12 September 2017
A critical part of any client relationship is ensuring that the client feels confident enough that we're genuinely able to provide them with the services they need.

Being efficient, prompt and polite is a given - so what are some of the other details that can help to build confidence and ensure that services are used again or referred to another contact? This is an important skill to have in particular if you are working through your own consultancy firm or considering starting your own business. Read on here...
---
AG Integrate's first event and 2nd birthday...
A Meeting of Minds proves to be a success!
Last week we held AG Integrate's first ever event at our Addleshaw Goddard London office. This was an opportunity to celebrate AG Integrate and 2 years of success, as well as toasting to bringing our clients, consultants and partners together as a community.
Chris Welford joined us from Sixth Sense Consulting to provide a brilliant talk on emotional resilience and provide advice on how to strike a healthy work/life balance. All guests were also treated to a copy of his new book and were given plenty of tips to take away with them. Gun Judge, AG Integrate Manager, and Axel Koelsch, Chief Operating officer, both gave a lovely introduction and we made sure that were were plenty of themed cupcakes and glasses of fizz to go around.
Thank you to everyone who came along, it was wonderful to get to know you all better! If you're interested in joining our AG integrate community, please contact AG.Integrate@addleshawgoddard.com
---
AG Integrate host our first event....

A Meeting of Minds
On 7 September we will be hosting our first event, a 'Meeting of Minds', to celebrate AG Integrate and to bring our clients, consultants and partners together as a community.
Starting with a champagne reception, the evening will take a focus on 'emotional resilience', a topic important to anyone currently in or considering a freelance career. Chris Welford will be joining us from Sixth Sense to deliver his top tips and advice on how to strike a healthy work/life balance and combat stress. We'll also have canapé's and drinks on hand as guests mingle and make new contacts across the legal community.
If you're interested in finding out more about AG Integrate or are interested in starting a freelance career, please contact us at AG.Integrate@addleshawgoddard.com
---
Legal Secretary Journal | 1 March 2017
Agile working is becoming more and more popular in many sectors, especially within the Legal profession. But what is agile working? And how can you and your firm benefit? Read to explore the benefits....
---
IT Pro | 24 February 2017
We are all encouraged to work harder, but how do you find a suitable balance between work and life? Read more...
---
Crystal Umbrella | 8 February 2017
Flexible Work Most Popular with Baby Boomers
A new analysis by the online jobs board Indeed has found that "gig" jobs are more popular among people born in the years following the Second World War (the "baby boomer" generation" than any other age group.
---
Personnel Today | 7 February 2017
New research by the Agile Futue Forum (AFF) published last week shows that more flexible models of work will be needed as agility becomes a key focus of the modern, competitive company. Follow this link to explore a case study where one company did decide to embrace agility. Read more...
---
Huffington Post | 25 January 2017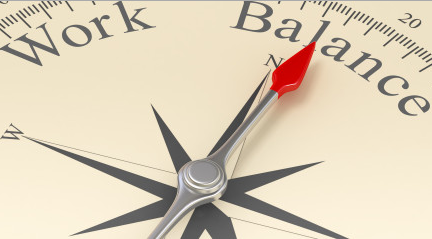 Don't be too hard on yourself and expect professional perfection and growth all the time. Like successful, long-term investing, a life well-lived requires balance and consistency between home and office. Read more...
---
Information Age | 19 January 2017
From increased remote working to 24/7 hour offices - this article explores the very possible transformations that businesses and workers alike may adapt to in 2017. What do you think? Read more...
---
Forbes | 16 January 2017
Most people have heard the term "work-life balance", but in recent years, the phrase "work-life integration" has been gaining popularity. Despite the growing popularity of work-life integration, is there really a difference between it and work-life balance? Read more...
---
The Guardian | 05 October 2016
Can good sleep really be bought? Today, sleep is fetishised, marketed, precious and gold. But what really works the best - wearable sleep devices and kickstarter pillows or the simplest, most boring solution: a regular routine? Read more...
---
Harvard Business Review | 05 October 2016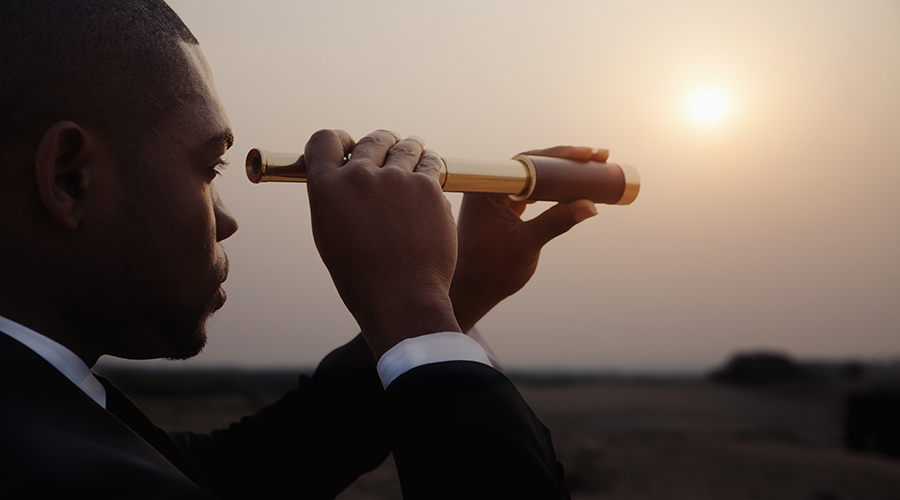 Early in your career - whether it's banking, law, consulting or accounting - you will discover that all of your colleagues are as smart and hard working as you. You'll learn that the key to being successful must be something else. Read more...
---
The Guardian | 20 September 2016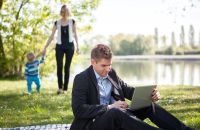 Globalisation, technology and the 24/7 marketplace are changing the way we work and the only solution is more flexible work opportunities to balance career and life. You'll learn that the key to being successful must be something else. Read more...
---
LinkedIn | 20 September 2016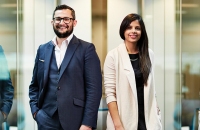 What makes for a successful career and how does a young professional set about achieving a successful career? In this article Philip Hourquebie talks about three pronged approach to personal and career development. Read more...
---
Conversation | 19 September 2016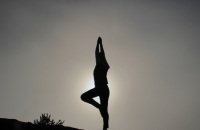 A new Breathe app promises to "help you better manage everyday stress". Can a device that promises to optimise your productivity and competitiveness also make you mindful? Read more...
---
Harvard Business Review | 5 September 2016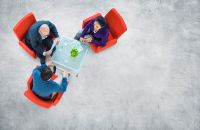 In this article Brian Fetherstonhaugh discusses career strategy. Whether you are a Millennial, a Gen Xer, or a Baby Boomer, he lists five actions you can take to get your career strategy rolling. Read more...
---
Huffington Post | 5 September 2016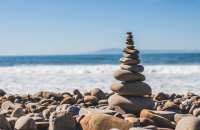 The Mental Health Foundation calls the exhausting demands of work "perhaps the biggest and most pressing challenge to the mental health of the general population". So how do you find a balance between work and home life? This article provides ten tips to rebalance your life. Read more...
---
Book Review | 30 August 2016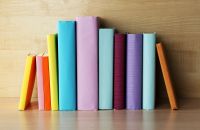 Remote. Office not required offers practical tips, solid arguments and simple frameworks to support remote working. Read the full book review...
---
The Conversation | 22 August 2016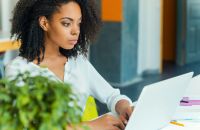 According to the Association of Independent Professionals and the Self-Employed the working mother is the fastest growing freelance demographic. This article explores what is motivating women to become independent consultants. Read more...
---
The Conversation | 22 August 2016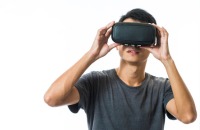 The rapid progression of technology in imaging, robotics and artificial intelligence may be used to virtually teleport judges and jurors to crime scenes without them even leaving the courtroom. This article explores this possibility and the benefits it could bring. Read more...
---
Book Review | 15 August 2016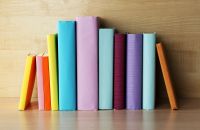 The Talent Code offers essential reading for those interested in how humans grow skill. Read the full book review...
Please note that we are not responsible for content on any other websites linked to from this site.