Our clients demand more and better value from us and we are responding.
---
The ongoing global economic challenges are increasing the pace of change in an already fragmenting business landscape. We are accelerating the delivery of value to clients through new ways of working, with smarter tools and better development and deployment of individual skills and services.
We are excited about the future, about how we can innovate with our clients in ways which can be mutually beneficial. We are excited about collaborating in a way which is aligned with our clients' priorities whilst also increasing the quality of our work and creating the best environment for talented people to succeed.
We know that clients are also enthusiastic about exploring more imaginative ways of working that are more efficient, deliver higher quality and greater value for their legal spend.
As part of this work we have developed and advanced some major innovations including technology and process mapping as well as our Transaction Services Team - the cornerstone of our response to delivering greater efficiencies into our delivery model.
Launched in 2010, our Transaction Services Team (TST) is a pioneering response to market pressure for more efficient and imaginative ways of resourcing client assignments.

TST is primarily a centralised unit of over 150 people, including paralegals and managers delivering more for less by providing a wide range of routine legal assignments, in either a stand-alone or an integrated way alongside AG's lawyers, and increasingly part of clients' own internal teams.

Our aspiration is for the TST to be the best in-class insourced delivery function.

Read more about the TST team and how we work here.

We recognise that technology is now an essential component in the efficient and cost effective delivery of legal services.

At AG we continue to invest significant time and resource in developing solutions with platforms such as HighQ to support a range of legal work.

Our HighQ portal is an essential tool in our delivery approach, and provides clients with secure document management facilities. It offers real time access to information so that clients can easily see the status of any assignment, whether it is a case management system for litigation cases or access to due diligence reviews on an international M&A deal. Our clients are excited about the potential for sharing information and documents in a way which can be completely tailored to their needs.

Within our Transaction Services Team we have a dedicated technology team to drive further innovation, focusing in particular on how we best deploy HighQ. This has been recently recognised at the FT Innovative Lawyer Awards 2015 where we were ranked as 'Standout' in the Technology category.

Process mapping is a visual technique for describing how a piece of work (a "process") is done.

The major goal of the mapping exercise is to establish a view of each process (thing we do) so we can start to improve it, make it more consistently executed and drive efficiencies across the work we do.

At AG, we have "mapped" (deconstructed to their constituent parts) more than 45 of the major legal processes across every service area in the firm, and jointly process-mapped specific work areas with many of our clients.

This has allowed us to identify the most cost-efficient way to deliver a particular service, whilst maintaining or improving quality and risk management. The resulting benefits in cost efficiencies, consistency, reliability and improved quality will improve the service and advice we give to our clients.

We have also developed techniques to assess value and risk, and can use these to ensure increased efficiency, and savings from better scoping and project management. We can provide alternative resourcing along with increased document automation through bespoke software and other document management systems we employ in our business.

We are also enthusiastic about sharing our process mapping expertise with clients to help you develop process maps for the delivery of your work, for example, for your HR, corporate and/or property teams in relation to document production and delivery of templates, and for management of claims and transactions.
---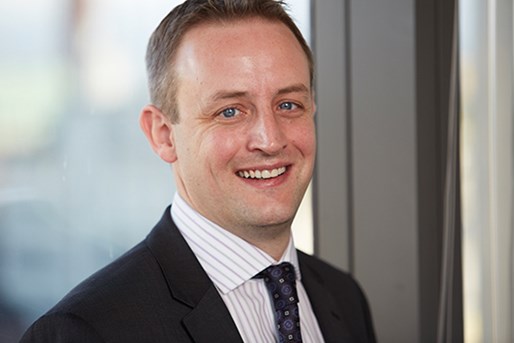 Mike Potter
Partner, Head of Transaction Services Team
United Kingdom
View profile