We listen to our clients
---
Our clients are at the heart of everything we do at Addleshaw Goddard, so delivering an outstanding client experience is a top priority.
To ensure that we continually improve on our service, we need to understand what our clients feel we do well and the areas where they think we should do better.
That's where our Client Feedback Programme comes in...
Throughout every stage of the client's journey, we have various methods of collecting feedback to help us inform our approach to client service delivery. Our feedback is collated and analysed so we can focus on what is most important and aim to enhance the client experience.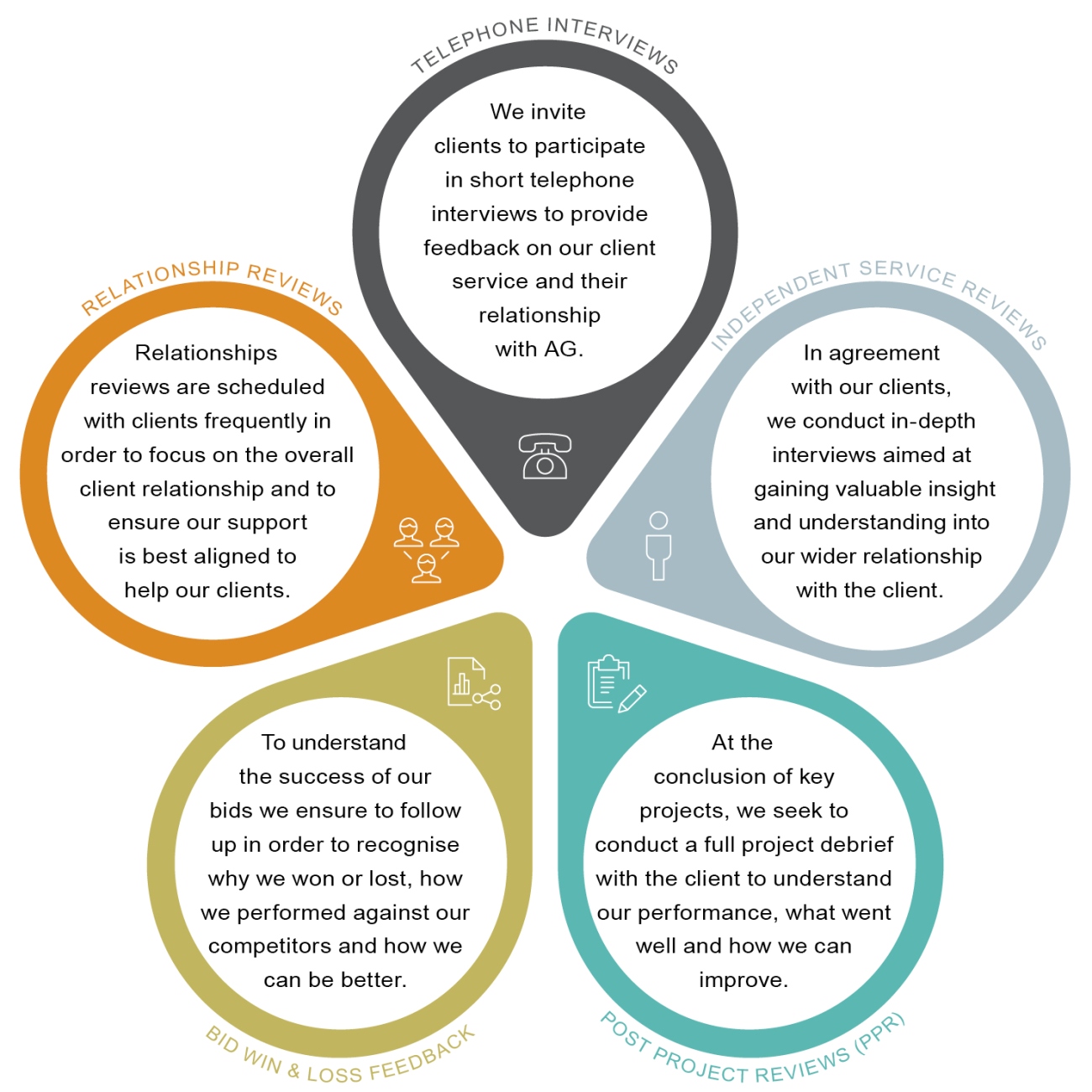 If you wish to find out more about our Client Feedback Programme please contact our Head of Clients and Sectors or visit the How we work page for more information about our approach.